Jane Wood: What I know now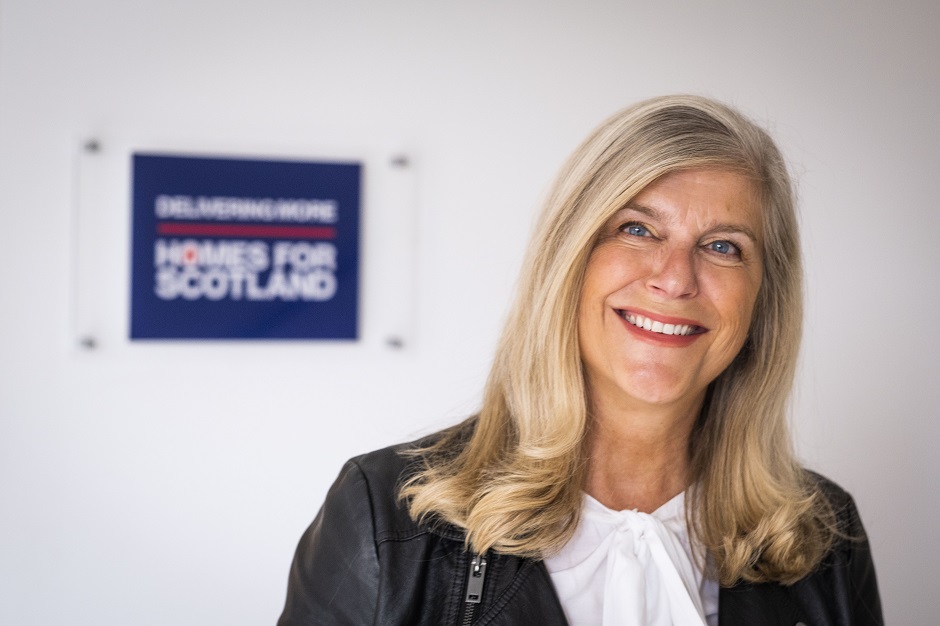 Following her first three months as Homes for Scotland CEO, Jane Wood is astounded that there is so much that people don't know or value about home building.
Transitioning into a new sector is always challenging, not only in terms of needing to learn at pace to support your leadership thinking but also in navigating inevitable stereotypes.
Three months into my role as CEO at Homes for Scotland and I realise that the home building sector suffers from perceptions which aren't always helpful in creating a positive environment for it to deliver the transformational economic and social impact it makes across our urban and rural communities delivering all tenure homes
---
---
It is astounding to me that there is so much that people don't know or value about home building. In advance of Scottish Housing Day next Wednesday and our own annual conference on 21 September, I wanted to share some of what I have learned so far and help to bust some of the myths that surround this critical and resilient sector which is fundamental to achieving the most basic of human rights.
The key points I want to focus on are as follows:
Scotland is facing a chronic shortage of homes, which from 2007 levels alone is now approaching a deficit of 100,000.
When we talk about home building, we MUST recognise that this is a cross-tenure sector, serving both need and demand, with strong interdependencies between social and private housing delivery. Indeed, a representative sample of Homes for Scotland members suggests that 30% of affordable housing is delivered through developer contributions.
Home building in Scotland annually contributes £3.4 billion to the economy and supports 80,000 jobs. It is also vital to training and skills development.
Every private new home built generates £30,500 in developer contributions, 65% of which relates to affordable housing with the balance supporting other community infrastructure.
The delivery of new high-quality, warm homes improves our health and education outcomes. Did you know, for example, that, across the UK, poor housing costs the NHS £2.5bn per annum? Or that housing quality has a direct link to educational attainment and a child's likelihood of experiencing future unemployment and poverty?
The role of new housing in the green economy cannot be underestimated – new homes are highly energy-efficient. They have already reduced carbon emission levels by 75% since 1990 base levels with further improvements to come, and are cheaper to run than older properties.
Home building is demand-led, involving significant upfront costs and risks with long-term turnaround. It is also a complex, regulated process requiring the coming together of many different elements including local and national government policy to support it.
The number of active SME home builders declined by a staggering 40% in the ten years to 2017/18.
82% of Scottish households want to own their own home, though only 62% presently do.
The complaint that vast swathes of our landscape is being built upon doesn't stand up. Because we live our lives on roads, in buildings, on pavements, in offices etc, we over-estimate how much urbanisation there is. In fact, only 2.1% of land in Scotland is built upon, the lowest level in the UK.
Pre-covid, residential development was the primary source for bringing vacant and derelict land back into use.
Of the much-used accusation of 'rabbit hutch' homes, a data sample of HFS members has shown that new homes in Scotland are larger than the mean floor area of new homes in England and Wales at 96 square metres – this is 25% bigger than the commonly referred to figure of 76 square metres which itself has been traced back to 1983.
The latest national satisfaction survey of new home customers of Homes for Scotland and the Home Builders Federation members shows a record level of 91% would recommend their builder to a friend – so more work to be done but a strong result nonetheless given the complexity of construction work.
At a time of constrained public finances and rising prices, colleagues at HFS have been giving evidence to the Scottish Parliament's Local Government, Housing and Planning Committee as it undertook its pre-budget scrutiny in relation to Affordable Housing.
---
---
Given all of the above, particularly the interdependencies that exist between sectors, our messaging to them was clear: what is the societal cost of not providing the homes of all tenures that Scotland requires?
Please do share this message and join me in promoting home building as the force for good that it is.
---