Jocelyne Fleming: Despite promising industry-led initiatives, more must be done to address Scotland's skills shortages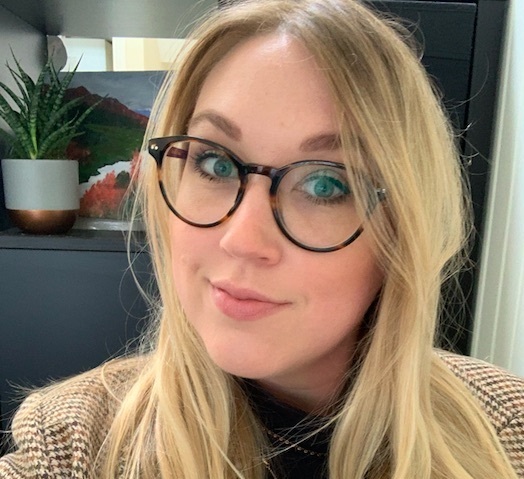 The monthly Chartered Institute of Building (CIOB) column continues with Jocelyne Fleming reflecting on her visit to Scottish Parliament's Cross-Party Group on Construction.
Ensuring the Scottish construction industry has a steady supply of labour with the necessary skills continues to be one of the biggest issues for the sector.
Recently, I attended the Scottish Parliament's Cross-Party Group on Construction, where colleagues shared their ongoing challenges in recruiting, retaining and funding apprentices. These challenges are not new; the sector has long suffered from skills shortages and skills gaps. The economic cyclicality of the industry is at the root of many of the challenges it faces, not least recruitment. As workloads and staffing requirements are heavily dictated by the general condition of the economy, and the sector's boom-bust cycles give it a reputation for precarity amongst potential new entrants, addressing economic cyclicality should be a policy priority.
---
---
Across the length and breadth of Scotland, CIOB members have shared their challenges in recruiting qualified people to open positions, citing the competitiveness of the market and shortage of experienced professionals for a wide array of roles.
A key facet of encouraging new entrants into the construction industry will be positioning a career in construction as a worthwhile and respected choice for school leavers and those moving on to further education. CIOB has argued elsewhere that government can enhance the reputation of the sector as one that offers a stable career path by providing a clear, long-term pipeline of public construction projects. The industry itself has taken a proactive role in developing and delivering programmes designed to engage with young people early in their education, building awareness and interest in the broad range of roles available within the built environment sector. For its part, CIOB runs an outreach programme whereby we proactively engage with schools and third-level institutions. 'Think Construction', a suite of learning resources, was inspired by enquiries and feedback from CIOB members looking for resources to help them with school outreach sessions. The content has been shaped by research with young people to understand their perceptions of the sector as well as input from teachers and industry advisors.
Similarly, the industry-led 'Build Your Future' programme has been developed to allow young people across Scotland to explore careers in the built environment, with skills demonstrations engaging students in hands-on experiences in various trades within the sector.
I recently spoke with CIOB Member Anne Okafor, who has long championed the construction sector through various initiatives focused on engaging young people in Scotland. Anne has worked with students from early years to university, combining careers talks with practical, fun activities to create awareness of and interest in the sector. Her work with the STEM Ambassador programme has developed modules for teachers and students alike, aiming to make maths and science more accessible for students and linking these subjects to the industry. A Construction Planner for Cruden Building Scotland, Anne became involved in these programmes "because I didn't have these opportunities when I was younger. I found my own way to construction, so I'm trying make the journey easier than what I had."
---
---
It is vital for the future of construction to have an apprenticeship system that works for the industry. With the current labour landscape, unemployment levels continue to decline with fewer available skilled workers on the market. Despite the exemplary initiatives being delivered by industry stakeholders in Scotland, the sector cannot act alone. More must be done to stimulate recruitment for the construction industry.
CIOB has called on the Scottish Government to take a comprehensive stock check of the current skills systems, how much they contribute in terms of new entrants, and the current landscape of expected new entrants as compared to the number needed to promote construction as a growth industry. This stock check would allow the Scottish Government to refocus priorities to understand what changes need to be made to existing systems and what new systems need to be implemented to stimulate the growth of the construction labour force.
The construction industry offers something for everyone, regardless of the qualifications held. Industry and government must work collaboratively to ensure that the sector has the people and skills it requires to build, maintain and preserve a built environment that meets the needs of Scotland's communities well into the future.
Jocelyne Fleming is the policy & public affairs officer – Scotland at the CIOB
---