John McGuire: The race for Grade A – can city centre supply match occupier demand?
Thomas & Adamson partner John McGuire outlines the growing appetite for high quality city centre office accommodation.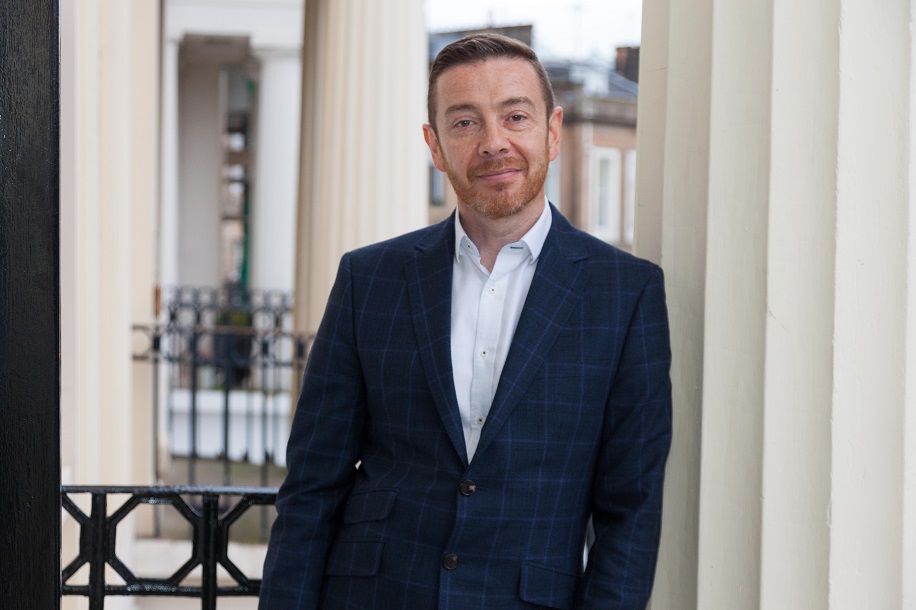 As the wider economy continues to settle from the fallout of the pandemic, staff are returning to the physical workplace on a more frequent basis and a growing number of organisations have now implemented a permanent hybrid working model for staff. That said, it is evident that there has been a monumental shift in occupier requirements which has reimagined what we once considered as traditional office accommodation.
Despite the increase in remote working, a physical location is still imperative to enable staff collaboration and is also critical to many firms' corporate identity. With a greater importance now being placed on staff health and wellbeing, this has created a direct impact on what occupiers now look for when it comes to choosing their workspace and location.
---
---
Gone are the days when price of space solely outweighed the quality. There is now an acute demand from occupiers for innovative space that has the ability for employees to balance the flexibilities of working from home with an office environment. Firms want to work from space that underpins their business ethos and projects their company values.
Although the past 18 months have been challenging for obvious reasons, we are encouraged by the significant increase in activity levels as organisations reimagine what they want their office place to look and feel like. The requirement to provide first-class facilities which promote positive health and wellbeing has accelerated modern day office space which I predict will continue to gather momentum as we place a greater importance on the environments in where we work.
However, the rise in demand for Grade A – or even Grade A plus – space doesn't come without its challenges. A persistent problem, even in pre-Covid times, is the lack of available space across key Scottish cities. Even so, we must remain enthused at the prospective developments that are coming to fruition. Developers – both at a national and even international level – are recognising Scotland as a hotbed for development opportunities given the level of appetite from occupiers across all sectors.
With top players such as Barclays and JP Morgan Chase also relocating and consolidating office space into Glasgow, this will continue to attract other high-profile firms of this calibre as Scotland continues to cement its position as a financial powerhouse on the global scene. This underlines why a robust pipeline of prospective new builds and refurbs is intrinsic to the city's economic success.
---
---
As a firm, we've had to pivot and re-evaluate what tops the agenda for occupiers as they look to upgrade existing space. For example, in Edinburgh we've been instructed to provide cost management services on Baillie Gifford's 280,000 sq ft, eight floor office space, located at The Haymarket. The four-acre site is an iconic location which has been derelict for 50 years and is currently undergoing a major redevelopment by Qmile Group, which once complete will drive a significant level of regeneration within the sought-after location.
Further afield in London for Crawley Borough Council, we are also leading the development of a new build office and associated CAT B fit-out. The project, which is a joint venture between Crawley Borough Council and Westrock, also includes the creation of a district heating network – underlining just how sustainability must be woven into the fabric of a development's DNA in order to be a success.
Also in London, redevelopment of existing space at 6 Mitre Passage for Gazprom is currently underway. On completion, this will feature flexible and open-plan workspaces to enable hot-desking options, clean-air ventilation systems and a host of wellness facilities as the importance on people-first places takes precedence.
As Glasgow hosts COP26, sustainability has come under the spotlight more than ever and it now tops the agenda for firms across all industries. Sustainability credentials are now at the heart of new or refurbed developments in a bid to attract big players as ESG commitments become a critical part of business models.
---
---
Other non-negotiables for organisations choosing new space or refurbishing existing accommodation include the ability to create flexible desk stations, clean-air ventilation systems and easy access to public and active travel means. T&A has recently refurbished both its Scottish offices in recognition of the re-birth of the office space, and we look forward to using our skills and expertise in this marketplace to help cities realise their potential when it comes to the provision of prime office space.
---