Key appointments expand people team at CALA
CALA Homes has bolstered its people team with five new recruits as it plans to make major strides in recruiting and nurturing early talent, employee wellbeing, and fostering a more inclusive culture.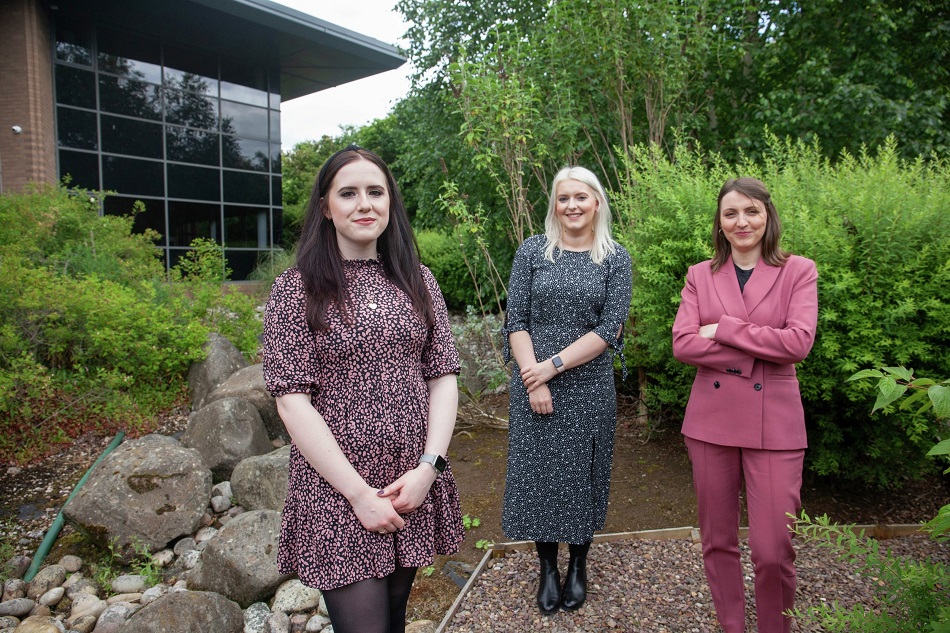 Jenyth Macdonald joins as early talent manager, a brand-new role which includes the development of programmes for school leavers, graduates, interns, apprentices and undergrad and Masters candidates.
Jenyth, an early careers specialist who has held roles with the University of St Andrews and Skyscanner, said: "Our goal is to cultivate early talent in a strategic way, developing our talent pool with a long-term view that will benefit both CALA and the young people we engage with.
---
---
"A key focus will be on ensuring we deliver an outstanding experience for those who join our team – whether for a short placement, a longer internship or as a first step on the career ladder.
"Developing the people strategy is a major part of CALA's five-year business plan, linked with a renewed focus on sustainability, and as this is a brand-new role created to help drive this, there's a fantastic opportunity to make a real impact with a business whose values very much reflect my own – that's something I'm really looking forward to."
Kathleen McLaughlin and Megan Carreno also join the team, as organisational development advisor and organisational development coordinator respectively. Kathleen joins from a position in digital marketing with CALA, and Megan is a recent graduate of the University of Strathclyde.
Together, they will work to achieve the CALA aim of nurturing growth, development and opportunities for its colleagues, through strategic plans in areas such as inclusion and diversity, leadership development, team wellbeing, learning and development and succession planning.
---
---
Kathleen said: "I've worked with CALA for the past five years and have had the most tremendous support to grow and develop, so it's very exciting to now help make that happen for others in the business.
"CALA will be supporting me in achieving a CIPD Associate Diploma in Organisational Learning & Development, which will help me to deliver real change.
"I am so passionate about inclusion and diversity, so perhaps more than anything I hope that as a team we can support the business even more to really open up opportunity, both because that's the right thing to do, and because of the business benefits that will come from bringing diverse ideas and ways of thinking to the table. Great work has begun in this area at CALA , with the establishment of an internal network and a steering group to ensure we make tangible progress, so I'm looking forward to helping drive that forward. I honestly believe the team will do great things together."
Jenyth, Kathleen and Megan join Charlotte Hitchen and Amy Mohr, who have taken up newly created HR advisor roles, in the line-up of new recruits, supporting CALA's businesses across the UK
---
---
Rod Pearson, who joined as head of people and OD at CALA last year, said: "Creating a culture and practices that attract the best people and support them to thrive has been a focus for some time, but these key new appointments will enable us to drive our People strategy like never before.
"Finding the right recruits with the passion and expertise to deliver was crucial, and I'm thrilled that we have a team in place that is energised to make a difference.
"We've already made great strides in areas such as wellbeing, with recent measures such as an enriched health and safety culture, partnerships with Samaritans and Unmind, smarter working initiatives, a series of health and wellbeing webinars, and a mental health first aiders programme which already includes 70 members of the team. We will seek to continue this progress and embed our people ethos into every aspect of life at CALA.
"Our strategic ambition is to be the favoured employer in our sector and beyond and, fundamentally, to be a place to be proud of for our entire team. I'm confident that our newly expanded People team will achieve just that."
---