Martin Jarvie: How collaboration can help build the next generation of architects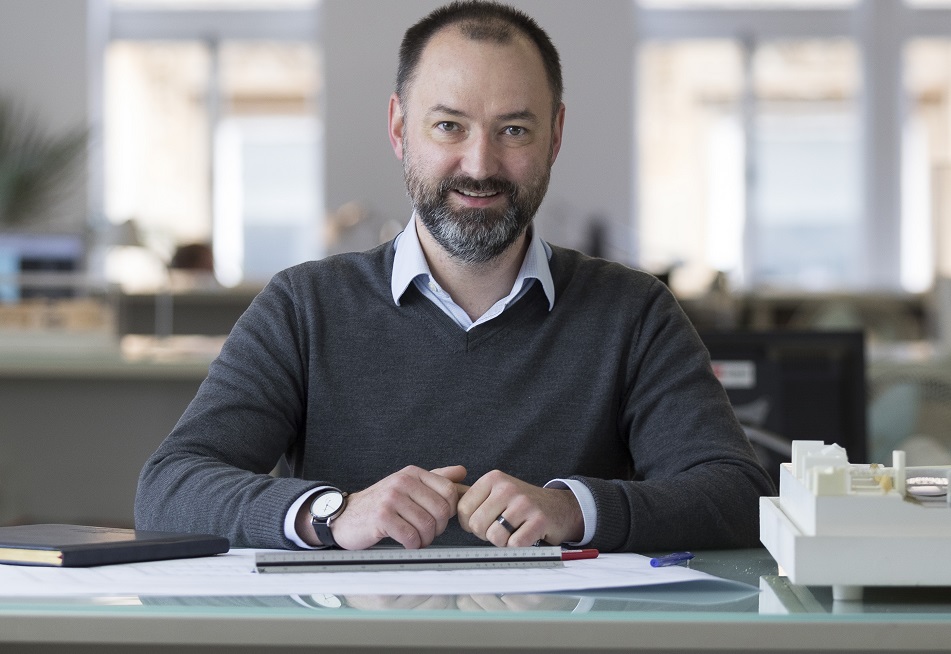 I was one of those kids who knew what they wanted to be from an early age. My five-year-old self created buildings with Lego from my imagination. So, when I grew up I did it for real and became an architect.
When I was using my imagination as a child there were no barriers – such as the practical purpose for the building and planning restrictions on a site. However, as an architect you are one part of a huge process. It takes many different disciplines and a great amount of people working together to deliver a construction project.
On the design side, you need general knowledge of all aspects in order to best coordinate the building. On the trade side, have a detailed knowledge of your specialism and a working knowledge of the other trades you interface with, such as joiners and electricians. You need to listen to other people's opinions – a few heads together are better than one.
---
---
This year the BDP team worked with City of Glasgow College on a live project to design a 'Bothy'. Students on the HNC course in Computer Aided Architectural Design and Technology followed a detailed brief, devised by the course leader and was judged by the BDP team. In college they created a concept for the building using the latest technology and modelling techniques. We were impressed with how the built environment disciplines work together in the College reflecting the real working environment. The trade skills, such as joiners and architects, were consulted to make a creative idea become a reality.
My advice to students now is to take advantage of the different pathways available into architecture. In addition to degree courses, there are a range of College courses now offering design-led courses that offer students a range of disciplines such as sketching, model making, CAD drawing and the latest technology for visualisation and augmented reality. These courses offer progression into employment as a Technician in an architectural studio or further study.
Students who experience a live project get to learn a new skill set and learn that the best ideas are never incorporated into projects or design briefs unless they are heard, presented and defended. The 'Bothy' project also involved each student presenting their idea and we took the time to give them honest and detailed feedback.
We invited the two winners of the 'Bothy' project to our Glasgow studio for a work placement and gain experience in contemporary architectural practice.
---
---
Construction and architecture can take a long time and it can be difficult. But all the careers everything in life that is worth doing is hard work. BDP is delighted to be working with students that are keen to work in a career in built environment.
As architects we are continuing to learn and adapt. It is important that we stay at the forefront of technology and sensitive to the environment and the changing world we live in. Collaboration with educators and students is one way we can achieve this.
By its very nature construction is an education in problem solving and overcoming issues, but at the heart of it is the love of creating something stunning and impactful and much more satisfying than Lego.
Martin Jarvie is an architect associate at BDP, an international interdisciplinary practice of architects, designers, and engineers
---