Michael Swanney: How a toxic working environment led to me leaving the construction industry
Michael Swanney is a project manager with McGill, and currently manages one of its largest contracts for a housing association. Here, he talks about how his previous experience in a toxic working environment led to severe depression and to him leaving the construction industry, and why it's so important to him that we all learn to talk openly about mental health issues.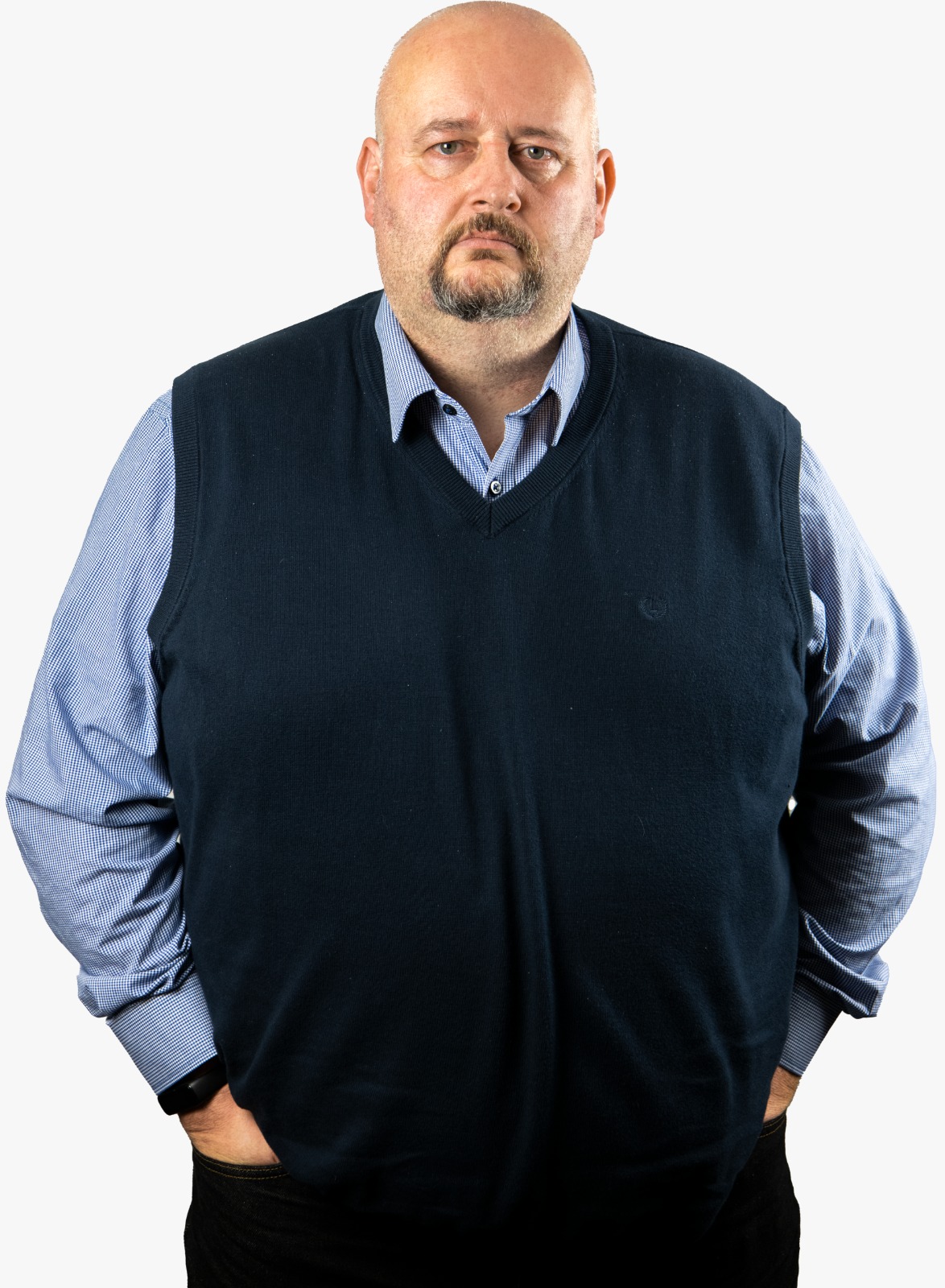 Hi Michael. Can you tell us a bit about your background?
I served my time in the late 1980s as a joiner, leaving the industry during the recession of the late 1990s, then spending nearly twenty years in the car rental and finance industries ultimately in more senior roles. I wanted to go back into construction, but in a management position, so I studied full time for a BSc Degree in Construction Project Management whilst juggling night shifts in a call centre and a young family. Looking back I've no idea how I managed, but when you're driven you've got plenty of energy for the things you want to do.
---
---
What was your experience on your return to construction?
Well, it was definitely a bumpy start. I took a role as assistant site manager for a nationwide housebuilder but was a bit uninspired by that. I then moved on to an SME construction company, in a supervisory role.
It seemed – at face value – like a progressive business, and I got good vibes about the type of employer they would be. Unfortunately, that's not really how it turned out – it's often only once you're on the inside that you find out the truth about a company's culture. The work environment was toxic for my mental health, and it ultimately led to me leaving the industry for a second time.
Can you describe what you mean by a toxic working environment?
---
---
There was a real blame culture – if something went wrong someone had to be found to blame, instead of everybody working together to fix the issue and learn from it. Micromanaging, constant questioning of people' behaviours and abilities, people being disciplined for the smallest of errors, or even free thinking. New ideas were discouraged to say the least, and to me, a recent graduate with a wealth of management experience, it seemed ludicrous not to want to move with the times.
After a year of micromanagement, and my every move being analysed and criticised, I found I couldn't function any more. I literally couldn't get out of bed, and it was only with the support of my wife that I finally spoke to my GP, who diagnosed severe depression and signed me off work for an initial period, so that I could escape the working environment. Ultimately, prescription medication and counselling with a clinical psychologist all aided my recovery
Mental health issues are common in our industry; in your experience how do toxic employers contribute to that?
Lots of construction companies are very dated in their approach. Blame is frequently sought and passed down the command chain. Aggressive behaviour is tolerated and having spent time in other industries I knew this was not acceptable or normal.
---
---
Personal development is not viewed as a priority – nobody teaches you how to communicate well with others for example, or work as a team. One of the biggest issues I've seen is the lack of development for leaders; when you're promoted off the tools and begin to work your way up there is often no leadership training. We are not setting people up for success. To use a construction analogy how can you expect someone to do a job successfully without giving them the right tools?
Now you've re-joined the industry, how is your experience going so far?
I joined McGill in 2021 as a project manager after a period of running my own business, and can honestly say I am enjoying my time here. My manager trusts me to get on with the job. We communicate openly and honestly about things, and there's no blame culture. I know my contribution is valued, and it sounds very simple, but that's a huge thing.
I know the kind of manager I want to be; one who values and nurtures people, is approachable, and who doesn't pass down the stresses of my job to my team. I'm hoping that by talking about my mental health problems that people feel more able to open up about what's going on with them. It's so important to have open conversations about this, and that's why I chose to share my story when I saw the United We Care campaign being launched. I never thought it would be me who struggled, and it knocked me for six.
---
---
What is your message to leaders in the construction industry?
Well, based on my own experiences, its clear that I'm just one of the thousands each year who could potentially suffer from poor mental health. I'd say to always remember these three things:
You might be the only person someone on your team talks to in a day. I am fortunate enough to have a supportive wife, but not everyone has a happy home life. Make sure you have a meaningful interaction with everyone on your team in a day.
Spend time on building open, honest relationships, and making sure people know that they are appreciated. Valued people deliver their best every single day. We spend a long time at work so its important that it is a healthy environment.
Everyone – absolutely everyone – is vulnerable to stress, depression, anxiety, or any other mental health problem. Never assume that everything's ok with someone, ask and if you're still concerned ask again.
---