Moray celebrates 'transformative' £65m Growth Deal
Moray's economy is set to be transformed as the region celebrates securing £65 million for its Growth Deal.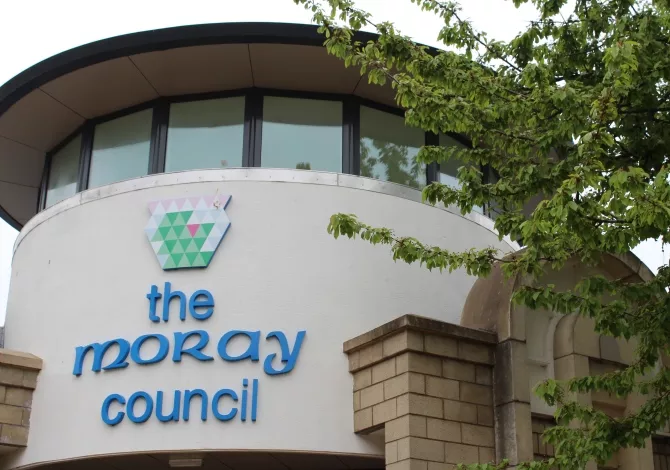 Targeted at economic development activity across a range of themes, including infrastructure, transport, tourism, energy and skills, the investment will create high-value jobs, strengthen local communities and safeguard the future of the local economy.
The Scottish Government will invest up to £32.5m in Moray over 10 to 15 years to drive inclusive economic growth across the region, with the UK Government matching the funding over a 15 year period. The investment is set to be bolstered with further funding from regional and private sector partners in a deal that has been heralded as a "game-changer" for Moray.
---
---
Projects to be pursued under the Growth Deal will be confirmed later this year, as part of the heads of terms agreement. Under discussion are the creation of additional hubs for Moray College that will focus on business enterprise, innovation and advanced technologies, to support emerging sectors in aerospace and aviation, as well as more traditional industries.
Also in the pipeline is the development of a Cultural Quarter in Elgin, a dynamic and vibrant area for both tourists and residents showcasing the abundance of Moray's quality offering in food, drink and textiles, as well as signposting visitors to attractions and activities across the area.
Further and higher education minister Richard Lochhead, who made the announcement on behalf of the Scottish Government, said: "The Moray Growth Deal will make a real lasting difference to the future of the region and inject confidence into the economy, improving the quality of life for local people.
"Successful delivery of this deal will create new high-value jobs, help safeguard the local economy and strengthen Moray's communities. I am grateful to Moray Council and all their partners for their hard work in getting to this stage, and I recognise the important involvement of the community in developing the deal proposals.
---
---
"We will continue our dialogue with our Moray partners on projects that will have a transformative effect on the Moray economy. We will announce a Heads of Terms agreement as soon as possible, which will specify which projects will be supported by this significant joint investment.
"The Scottish Government has so far committed more than £1.7 billion over the next 10 to 20 years to City Region and Growth Deals and related investments across Scotland."
Cabinet Office minister David Lidington said: "The UK Government is committed to supporting economic growth in Moray and I am delighted to announce £32.5 million in funding. This transformative package of support will boost the region's economy by helping to attract and retain people to live and work in the area.
"These deals are a key part of the UK Government's long-standing commitment to invest directly in Scotland's future. They give communities the financial backing to develop projects that place Scotland at the forefront of innovation, technology and connectivity.
---
---
"As we work alongside the Scottish Government and local partners, this deal will help unlock the region's economic potential for inclusive growth including supporting local services and attracting businesses."
Leader of Moray Council, Councillor Graham Leadbitter, said today's announcement demonstrates national confidence in Moray's economic future, and paves the way for attracting further investment.
He added: "This is the moment we've been waiting for since the idea of a Growth Deal for Moray was first floated.
"Today's commitment by the UK and Scottish Governments to Moray's future follows a huge show of support by representatives from across our business and civic quarters, as well as from major industry players, the military, tourism and education sectors. Moray is a wonderfully attractive place to live, work, study and visit and the whole purpose of the Growth Deal is to maximise the desirability of our region.
---
---
"This announcement is the most critical milestone to date and what we, as a Moray partnership, have been working so hard to achieve. In the coming months we'll be progressing the detailed business cases to reach a final 'heads of terms', when the total value of the deal, including all the public and private sector contributions are known."
Moray Council's director of economic development and infrastructure, Rhona Gunn, said today is a hugely proud day for all of those who have worked tirelessly in their support of Moray's Growth Deal.
"This is a game-changer for the region, heralding a new decade of economic progression. This substantial investment in infrastructure will encourage our already considerable industries to grow while attracting new businesses and talent into the region.
"The aim is to create a wealth of employment opportunities for our young people by investing strategically in our already established industries, while aiding expansion into new fields through increased innovation in the area."
---