Moray Council reduces new-build targets to keep housing activities 'fundable and affordable'
Moray Council has agreed to reduce the target for building new council homes in the region to help fund future housing investment programmes.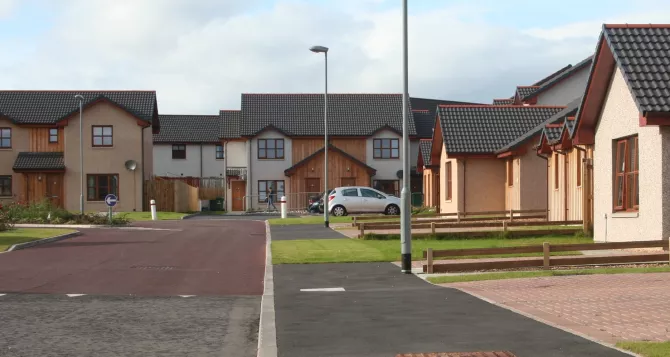 A Housing Business Plan Review for 2019 concluded that new build completions should reduce from 70 to 50 units per annum.
It also found that a rent increase of 3% will be required over the next three financial years to ensure that all of the planned work programmes "remain fundable and affordable".
---
---
Taking current rental income and ongoing expenditure into consideration, the review said that significant investment will be required in future years to finance a number of capital programmes including the:
Energy Efficiency Standard for Social Housing (EESSH);
EESSH 2;
Electric Testing;
Upgrading all smoke and carbon detectors to a linked network; and
Replacement of heating systems.
Head of housing Richard Anderson warned that installing new heating systems was likely to be the "main area of expenditure" for at least the next two years – stressing other costs, including for new-builds, must be reduced to balance the books.
He said: "The long-term business plan is that 50 units per year is an affordable number. We can vary between these numbers but this year coming we need to look at other programmes as well as new-builds unfortunately."
---
---
Councillors also agreed to consult with tenants about increasing rents by 3% in 2020/21.
---