Morgan Sindall returns to work at Sighthill
Construction work resumed on the £250 million Sighthill Transformational Regeneration Area in Glasgow yesterday despite the project being deemed as non-essential by Glasgow City Council and the Scottish Government.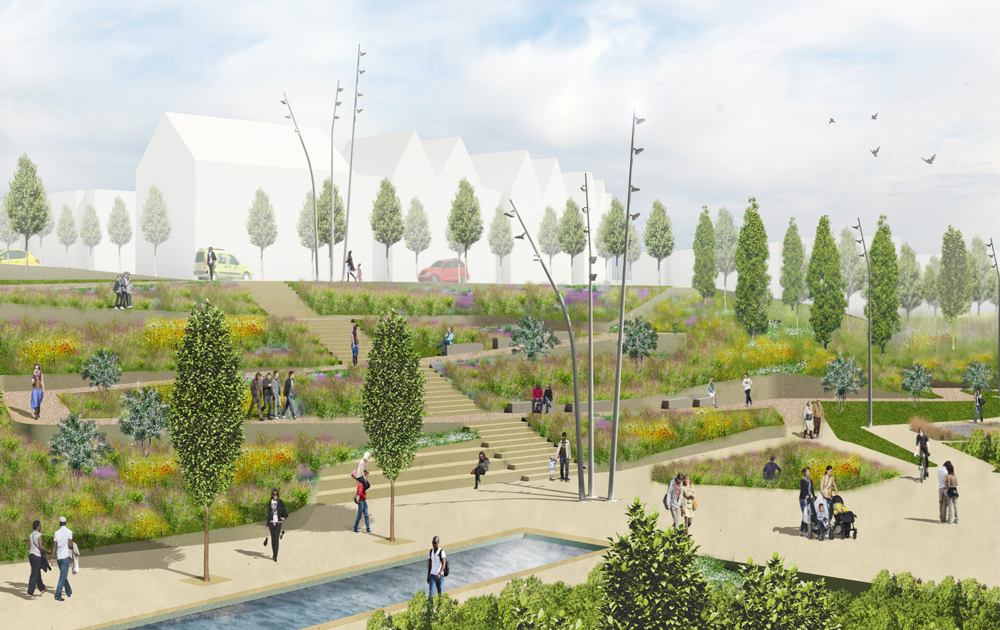 According to reports in the Glasgow Times, workers have also accused main contractor Morgan Sindall of forcing them to work through the coronavirus crisis.
In accordance with advice from the UK Government, which said that construction work can continue as long as guidance on social distancing was followed, Morgan Sindall closed down the site to enable a reconfiguration of facilities to ensure that safety measures could be implemented with the aim of resuming work on Monday.
---
---
That original plan was halted after the firm said it deferred to the advice of its client.
A spokesperson told Scottish Construction Now earlier this week: "In agreement with our client, Glasgow City Council, the project will reopen at an appropriate time on a phased basis with reduced numbers of workers on site."
But as staff returned to work yesterday, it appears the local authority has not changed its stance on the issue. The Scottish Government has also said it expects non-essential business to close.
A spokesman for Glasgow City Council told the Glasgow Times: "Our position remains that we do not believe that this work is essential, and in line with current advice from the Scottish Government, council staff are no longer working at the site.
---
---
"It is a matter for each main contractor to consider the most recent advice from the Scottish Government in relation to construction and make a decision as to whether they would wish to continue construction in the current circumstances.
"We will continue to engage in dialogue with our contractors during this challenging time, and after the current crisis is over, we will work closely with all of our contractors to plan our recovery."
The newspaper has also claimed to have been contacted by "several workers" who are upset at having to return to site.
One staff member told the Glasgow Times: "This has been highly stressful. First we were told we had to go back to work on Monday, then it seemed like the company would do the right thing and close the site.
---
---
"Now we're back and they are saying the site has been made safer but it does not feel safe being made to work when other building sites are closed."
A Morgan Sindall spokesperson told Scottish Construction Now: "At Morgan Sindall the health and wellbeing of our people, partners and the public is our overriding priority. As a precautionary measure, the Sighthill site was closed last week to allow for a reconfiguration of its facilities to ensure that social distancing measures could be implemented.
"The project was reopened on Thursday on a phased basis with reduced numbers of workers on site. We have also put in place new travel arrangements and augmented on-site welfare facilities.
"Across all our operations we are strictly following government guidance. We continue to monitor the situation very closely to ensure the continued wellbeing of our people."
---
---
Read all of our articles relating to COVID-19 here.