Moxon Architects takes Doolan prize for Quarry Studios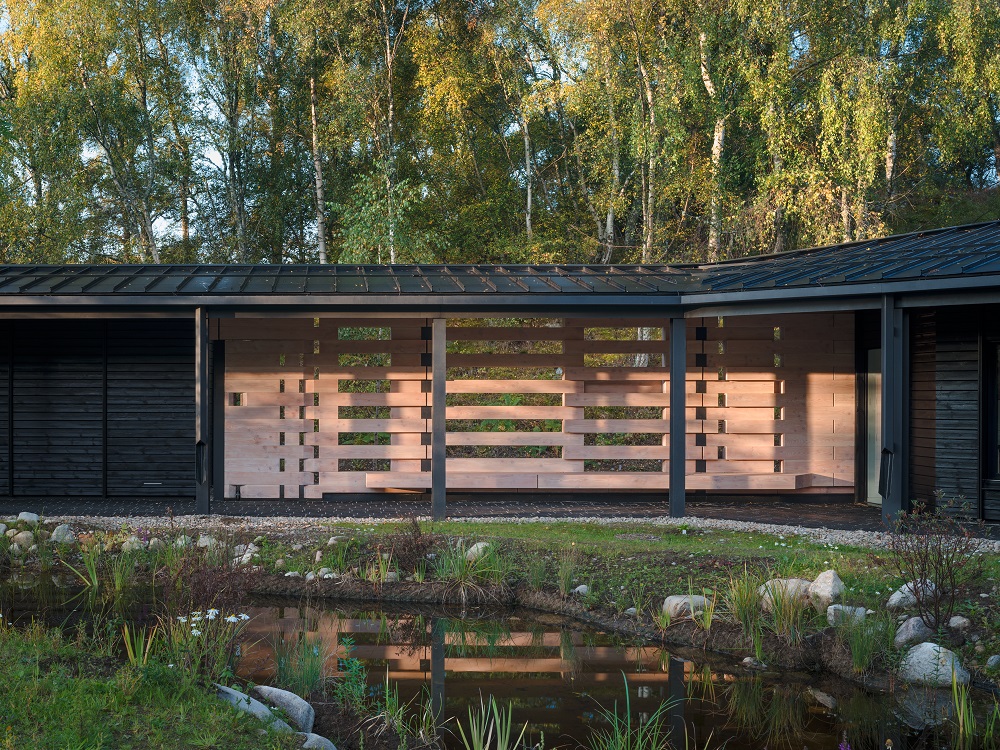 A new office building and community café nestled among trees deep within the Cairngorms National Park has been awarded Scottish architecture's biggest accolade.
Quarry Studios, designed by Moxon Architects, has been named the winner of the Andrew Doolan Best Building in Scotland Award 2022 by the Royal Incorporation of Architects in Scotland (RIAS).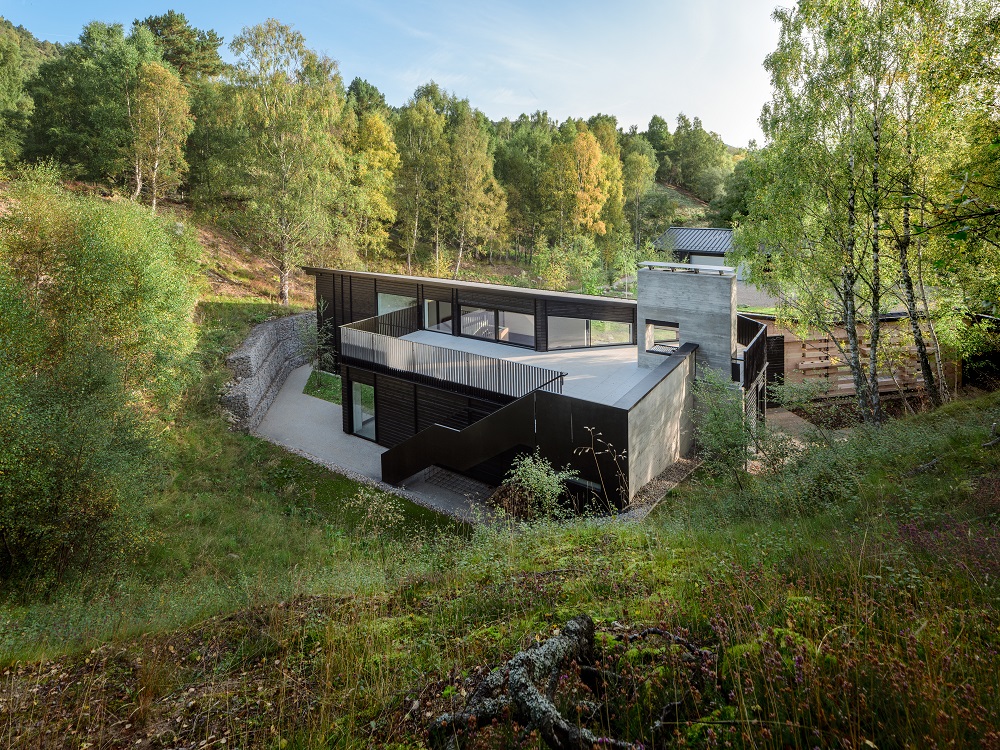 ---
---
Moxon Architects created Quarry Studios for themselves, alongside a café to serve the remote location's scattered community as well as tourists who come to visit the Cairngorms National Park and neighbouring Balmoral. The low-lying building is tucked into the bowl of a former quarry, and makes positive use of a site that had previously been a rubbish tip. The building, which combines private office use alongside a public face, is welcoming and accessible, and deeply rooted within its landscape.
Quarry Studios is designed as a low energy, lightweight building to minimise its impact on the surrounding Site of Special Scientific Interest. The extensive use of local timber respects its thick forest setting, and is part of a design strategy to support local labour through the promotion of traditional trade and materials as well as the exploration of contemporary construction techniques. The interiors are spacious, light and airy – supporting a flat hierarchy and different activities within Moxon Architects' studio, and creating a welcoming retreat for visitors to the café.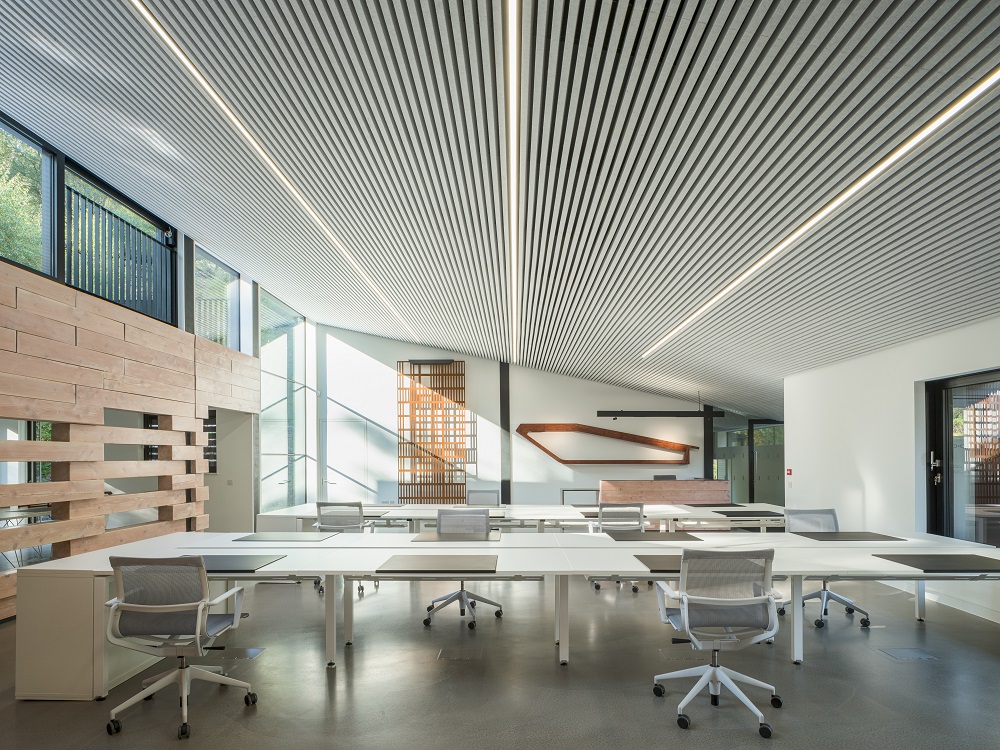 Quarry Studios overcame competition from four other buildings on the shortlist for the Andrew Doolan Best Building in Scotland Award. These were: Forth Valley College – Falkirk Campus by Reiach and Hall Architects; High Sunderland, Galashiels by Loader Monteith; Jedburgh Grammar Campus, Jedburgh by Stallan-Brand Architecture; and Lockerbie Sawmill by Konishi Gaffney.
---
---
The annual RIAS Doolan Award is assessed by an expert jury who look at each project's architectural integrity, usability and context, delivery and execution, and sustainability.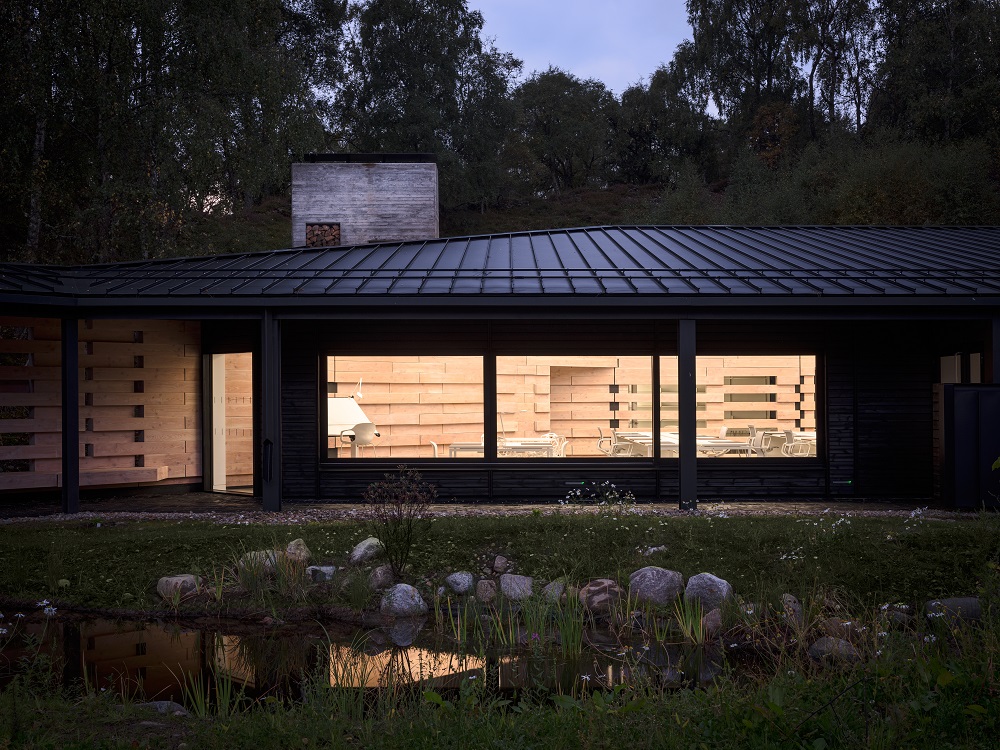 The 2022 RIAS Doolan Award jury was chaired by architect Amin Taha, who said: "Comparing such a wide variety of buildings was hard, but Quarry Studios demonstrates exceptionally careful thought in creating a high quality and tactile building that is full of detail, while also delivering broader social outcomes. Moxon Architects have designed a building that is highly sustainable – not only in terms of its carbon footprint and support for local biodiversity, but also in how it acts as a catalyst for supporting local businesses and its community."
All types of building are eligible for the award, which is named in memory of its founder and patron, the architect/developer Andrew Doolan, who died in 2004. The architects of the winning building receive a £10,000 cash prize, making the Doolan Award one of the most significant architecture awards in the world. The award would not exist without Andy Doolan's extraordinary generosity and vision, and his family have kindly continued their support. The Scottish Government also generously supports the award.
---
---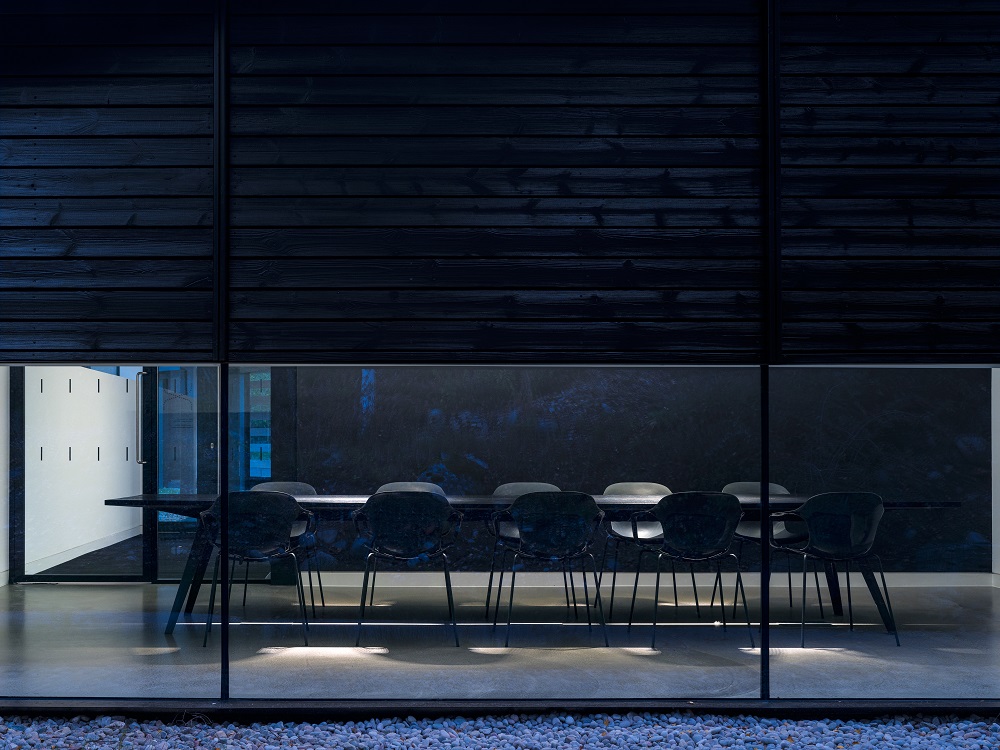 RIAS president Chris Stewart PRIAS said: "Each year the Doolan Award allows us the opportunity not only to consider some wonderful projects but also reflect on how they tackle contemporary issues.
"Quarry Studios by Moxon Architects finds ways to regenerate what was brownfield back into the landscape while creating community resource and a self-developed place of work. How we blend solutions through design is at the heart of what we do, in that context it is a pleasure to see all the shortlisted projects and a joy to discover the winner."
SCN previewed all the shortlisted entries here:
---
---
Images by Tim Soar
---