Multiplex adopts flexible working programme to better attract and retain women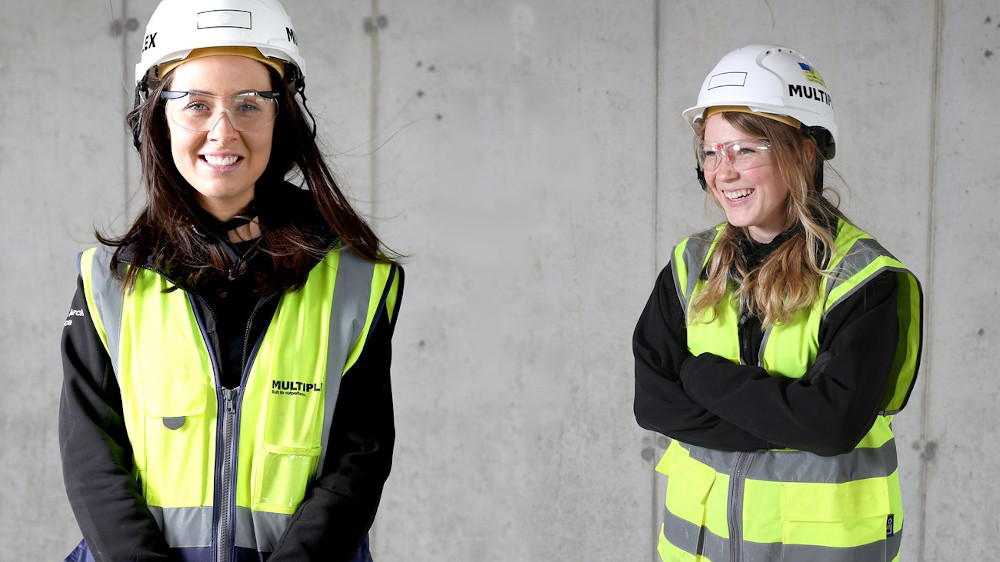 Construction contractor Multiplex has adopted a new flexible working programme as part of its efforts to attract and retain more women and reduce its gender pay gap.
The new model, adopted after employee engagement surveys, is designed to address structurally-related issues linked to gender equity, improving health and wellbeing as well as driving improved overall performance and productivity.
Statistics show that women are over-represented in part-time employment and more likely than men to take on caring roles, a major cause of the gender pay gap. Women aged 45-54 are more than twice as likely as other carers to have reduced working hours as a result of caring responsibilities.
---
---
Multiplex said these figures, and the lack of progress in women's representation in the construction industry in 25 years, has driven the implementation of Multiplex Flex, which the company hopes will help to attract and retain talent to support career progression and assist women into senior roles where the gender pay gap is highest.
The new system of working will introduce a wide range of flexible options into day-to day working for Multiplex's current UK workforce of 825, of which 21% are female.
The options, which include flexitime, early Friday finishes, weekend time off in lieu, nine-day fortnight compressed hours compressed working, teleworking and 4-day weeks, in addition to remote working, have been trialled and evaluated over the last six months on live projects by Multiplex, and independently reviewed by the flexible working consultancy Timewise.
The University of Glasgow's campus development programme, where Multiplex is the main contractor, was one of three project pilots where all of the flexible working options were tried.
---
---
Callum Tuckett, managing director of Multiplex's Europe business, said: "It is well-documented that the construction industry is behind the curve in terms of creating opportunities for women, including pay equity and career progression.
"By enabling project directors to unlock formal and informal flexible ways of working and introducing more flexible options throughout the employee life cycle of recruitment, training and promotion, we are convinced we can create a working environment at Multiplex that is not only equitable and more diverse, but happy, healthy and productive."
Angela Goldsmith, Timewise consultant, said: "Multiplex is building real momentum in the construction industry in terms of its approach to flexibility and the wide variety of flexible working options it makes available to its people.
"Its investment in senior-level sponsorship and training and support for managers makes it stand out as an exciting prospective employer that is serious about its commitments to diversity and inclusion."
---