New ICE report aims to reduce the carbon impact of Scotland's infrastructure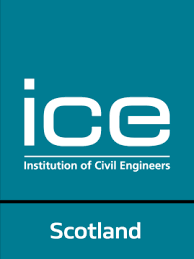 A new report has been commissioned into how best to support the delivery of Net Zero and decarbonise Scotland's infrastructure.
The Institution of Civil Engineers (ICE) in Scotland has appointed globally renowned consultancy group Mott MacDonald to set out what policy, legislative, regulatory and industry interventions need to happen in Scotland over the next four years.
ICE Scotland has over 8,500 members in Scotland, drawn from public, private and academic sectors, who design, build and maintain Scotland's vital transport, water, flooding, energy and waste infrastructure.
ICE Scotland director, Hannah Smith, said: "Around 70% of global greenhouse gas emissions stem from infrastructure. That's a shocking figure, and it's clear we need to bring forward ways to decarbonise new, and existing, infrastructure assets with urgency.
---
---
"Organisations across Scotland and beyond are working round the clock to develop solutions to the climate emergency, but with so much to do and a fast-moving operational landscape it can be difficult for decision-makers to know where to start. With a sea of options on the table, we need to assess which interventions offer highest value, and what merits prioritisation.
"We are delighted therefore to be working with Mott MacDonald to produce a detailed plan of action which can then be used as the blueprint for future activity."
Mott MacDonald's principal sustainability consultant, Alan Hendry, said: "Even if all the carbon reduction commitments made by governments internationally were fulfilled, the global temperature would rise to 3°C above the pre-industrial average.
"Many infrastructure owners and operators and their supply chains are rightly pursuing net-zero. Everyone needs to cut faster and deeper or we really will see the current climate emergency develop into a climate disaster. So we're excited to be working with the ICE on this initiative that will identify positive infrastructure solutions that not only reduce the carbon impact, but also offer improved social and environmental benefits."
---