NHS seeking further £18m in compensation from Multiplex over Glasgow hospital defects
Multiplex is facing a new compensation claim from NHS Greater Glasgow and Clyde (NHSGGC) regarding the design and construction defects that led to a public inquiry into infection deaths at the Queen Elizabeth University Hospital (QEUH) campus in Glasgow.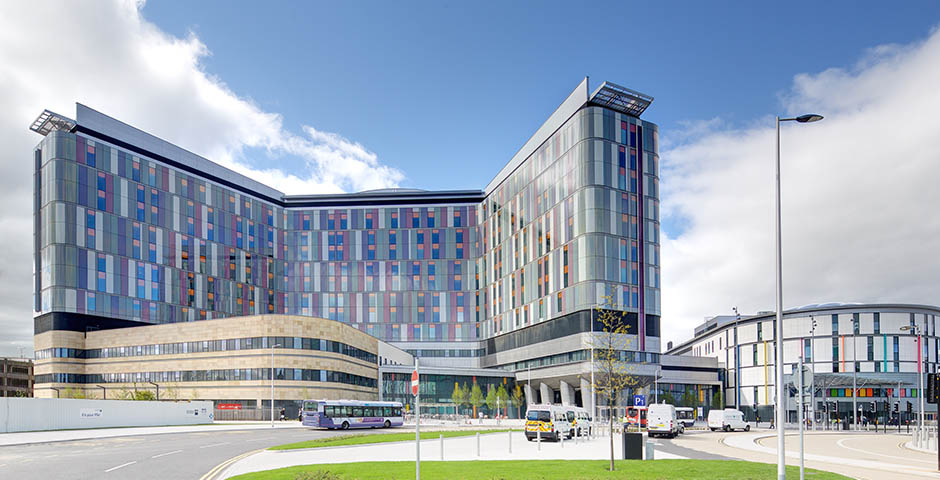 The health board is already suing the contractor for £73 million over the construction of the £842m campus, which includes the Royal Hospital for Children, amid a raft of problems at the facility including sewage leaks in operating theatres.
In December 2019, lawyers were instructed to take legal action against the contractor "as a matter of urgency".
---
---
NHSGGC said at the time that several problems have compromised the hospital's "operational effectiveness" since it opened in 2015, and this had "impacted on the seamless delivery of safe and effective healthcare".
The move followed the news of the death of two children at the Royal Hospital for Children in 2017 who were treated on a ward that was affected by water contamination.
Reports in The Herald today reveal that court papers have been lodged for a separate claim related to the system that controls the temperature of the hospital.
Official documents show NHSGGC is seeking an additional £18.2m for problems with the chilled water system, which uses water instead of air to cool larger buildings.
---
---
The health board has been carrying out remedial works and the cost is being met by the Scottish Government ahead of the outcome of the legal case.
The families of children who developed airborne or water linked infections have been giving evidence to the Scottish Hospitals Inquiry, which is also examining problems with the Royal Hospital For Children And Young People in Edinburgh.
NHSGGC is suing Multiplex Construction Europe Limited, performance guarantor BPY Holdings, project supervisors Capita Property and Infrastructure Ltd and lead consultant Currie and Brown UK.
The defenders have challenged the action, which was lodged on January 22, 2020, on the grounds that it may be "time barred" and a decision is awaited.
---
---
The board is also negotiating a settlement with Multiplex to replace the linings of the walls in the hospital atrium.
A spokesman for NHSGGC said: "The chilled water system provides chilled water to air handling units, fan coil units, underfloor cooling pipe and chilled beams, which are located throughout the hospital for comfort cooling.
"The system has suffered leaks resulting in the need for repairs and replacements and a Court of Session summons was signeted on 29th April 2021. This summons describes a claim for £18.2m and is in addition to the original court action."
Multiplex has been approached for a response.
---