Output contracts for fourth consecutive month as new orders fall at fastest pace for a decade
The Federation of Master Builders (FMB) has called on the UK Government to bring an end to the threat of 'no deal' after new data found that construction output has contracted for the fourth month in a row and new orders fell at the fastest pace for over ten years.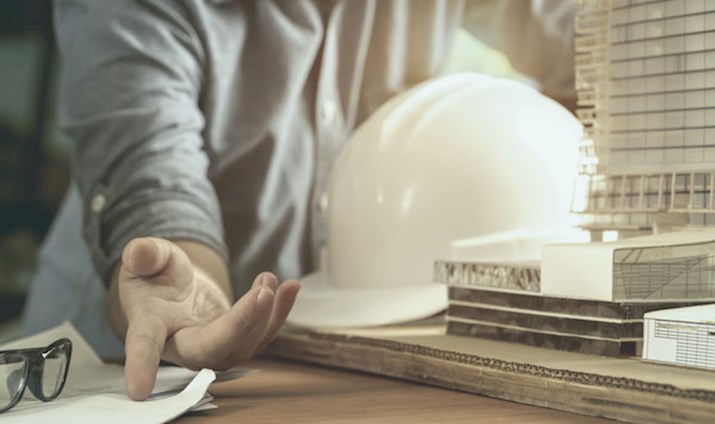 August data in the latest monthly survey of industry purchasing managers pointed to a loss of momentum in the UK construction sector, led by the sharpest reduction in new work since March 2009. Business activity meanwhile declined for the fourth consecutive month and at a slightly steeper rate than in July.
Commercial work was again the worst performing area of activity in August, with survey respondents citing delayed decision-making among clients in response to domestic political uncertainty. At the same time, construction firms indicated that their business expectations for the year ahead weakened sharply since July and were the least upbeat since December 2008.
---
---
Brian Berry, chief executive of the FMB, said the UK Government must give clarity to businesses by securing a new deal with the EU.
He said: "A sustained decline in construction output risks small firms leaving construction altogether, as they struggle to absorb higher costs in an industry notorious for tight margins.
"If we want local builders to deliver the high-quality homes our country needs, to upgrade people's homes to modern standards and to form the supply chain for key national infrastructure projects that are essential to helping our economy move forward, then we certainly can't afford for building companies to go to the wall due to uncertainty. The Government must secure a new deal with the EU which Parliament can accept to deliver certainty, and give an injection of confidence to the sector."
Mr Berry added: "Research conducted by the FMB in July found that more than half of small construction companies believe that leaving the EU without a deal would cause material prices to sky-rocket, and just under a third believe it would lead to lower workloads.
---
---
"Construction is like a mirror for the wider economy, as it's highly sensitive to market confidence. What we're looking at currently is highly concerning. The government must negotiate a deal that Parliament can pass in order to avoid a recession."
The latest IHS Markit/CIPS UK Construction Total Activity Index for August registered 45 – down slightly from 45.3 in July and below the 50 no-change threshold for the fourth consecutive month.
Lower volumes of construction output were attributed to worsening order books and a lack of new projects to replace completed contracts.
All three broad categories of construction work decreased in August, led by commercial building. Survey respondents continued to note that Brexit-related uncertainty had encouraged risk aversion and tighter budget setting among clients. Civil engineering activity also dropped at a relatively sharp pace during August. In contrast, house building fell only slightly and the rate of decline was the least marked since the downturn began in June.
---
---
New orders received by construction companies have dropped in each month since April. Latest data signalled a sharp decline in new work, with the rate of contraction the fastest since March 2009. Anecdotal evidence suggested that weak demand conditions had led to a lack of tender opportunities and strong competition for new work, particularly in the commercial sub-sector.
Despite a sustained reduction in new orders, employment trends were relatively resilient during August. The latest survey pointed to only a marginal drop in staffing levels, with the rate of decline the slowest since the downturn in payroll numbers began in April. Some construction companies noted that tight labour market conditions had encouraged the retention of skilled staff, with any cuts to payroll numbers achieved through the non-replacement of voluntary leavers.
Input buying decreased for the fifth consecutive month in August, which represents the longest period of decline since the first half of 2013. Softer demand for construction products and materials helped to alleviate pressure on supply chains, with delivery delays from vendors among the least widespread for three years.
Meanwhile, input cost inflation moderated to its lowest since March 2016. Meanwhile, construction companies indicated a slide in business optimism for the second month running in August, with the degree of positive sentiment the weakest since December 2008. Concerns about the business outlook were overwhelmingly attributed to domestic political uncertainty and a corresponding drop in client spending.
Gareth Belsham, director at the national property consultancy and surveyors Naismiths, said: "The flow of new orders has dried up from a drip to a desert.
"We're fast approaching the critical point where the pipeline of new work isn't close to keeping up with the pace at which projects are being completed.
"This worsening shortfall is slicing into contractors' margins and decimating confidence. Little wonder that business sentiment has slumped to its lowest level since the dark days of 2008.
"While the pain is being felt most acutely in commercial sector construction, the residential sector is also retreating into its shell.
"With housebuilders' ability to mitigate the weakness elsewhere now gone, the mood on the frontline is getting steadily bleaker.
"Finance remains cheap and plentiful, with several challenger banks stepping up to keep developers' wheels turning. But the brutal truth is many investors have decided to sit on their hands until Britain's political paralysis ends.
"Whether the Brexit endgame brings an election, a 'no-deal' or both remains largely moot. For now all the construction industry can do is to batten down the hatches, complete existing projects and retain its capability in the hope that the final months of the year see an unblocking of three years of deferred investment."