Paul McDevitt: Why businesses need peer-to-peer support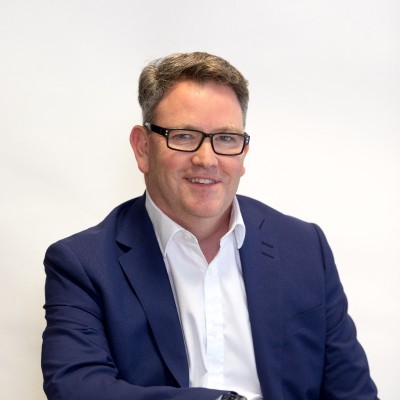 Experienced business leader and consultant Paul McDevitt showcases the Positive Action Club, a newly launched virtual peer-to-peer support group for decision-makers from the public, private and third sectors.
We are entering a period of increased uncertainty and the challenges facing business leaders are getting more difficult by the day, and its increasingly testing to find effective support. Being a business leader is a lonely place to be, everyone in the organisation is looking to you for the answers. In uncertain times this focus on the leader only intensifies.
Good external support can be hard to come by and can be expensive. This is where Peer to Peer support comes in. By bringing experienced business leaders together you get access to people who understand your situation, as they have been through it. They know first-hand how challenging and how lonely being a leader can be. In these networks they willingly share their knowledge and experience, they provide constructive support to help you find pragmatic solutions to your business challenges.
---
---
They provide, challenge, clarity, and comfort, all in an open and safe environment.
Having led businesses and supported over 300 business leaders through my consultancy work I know how difficult it can be for leaders to get help. It is not always possible to talk to people who understand your situation and it can be risky to be open with colleagues. Having run peer-to-peer support groups in the past I have seen the dramatic impact they can have on participants. I have seen participants overcome challenges they thought impossible at the start. I have witnessed business double and treble in size and seen others pull back from the brink.
In my experience peer to peer support can overcome almost any business challenge.
A Tried and Tested Process
---
---
Peer groups like PAC bring together small groups of leaders, from non-competing organisations, in a regular monthly virtual forum supported by an experienced facilitator. At these sessions each leader gets the opportunity to present their issue, following which the other leaders use supportive questioning techniques to help them broaden their understanding of their issue. The facilitator then helps each member create their own bespoke action plan.
As well as the formal monthly group sessions a well organised peer group will also include access to one-to-one coaching from experienced business coaches who will help address any issues you have in implementing your plan.
This combination of formal group sessions and one-to-one coaching creates an incredibly powerful process, which ensures better decision-making and therefore better results.
Peer Support groups produce results for members, including creating effective action plans to resolve your business challenges, they broaden your perspectives and understanding of your issues, and they challenge closed mind thinking. They are fun and they provide an opportunity to share your expertise.
---
---
Paul McDevitt is PAC leader and chief facilitator of the Positive Action Club
---