PMP heads towards next decade with ambitious plans of growth and sustainability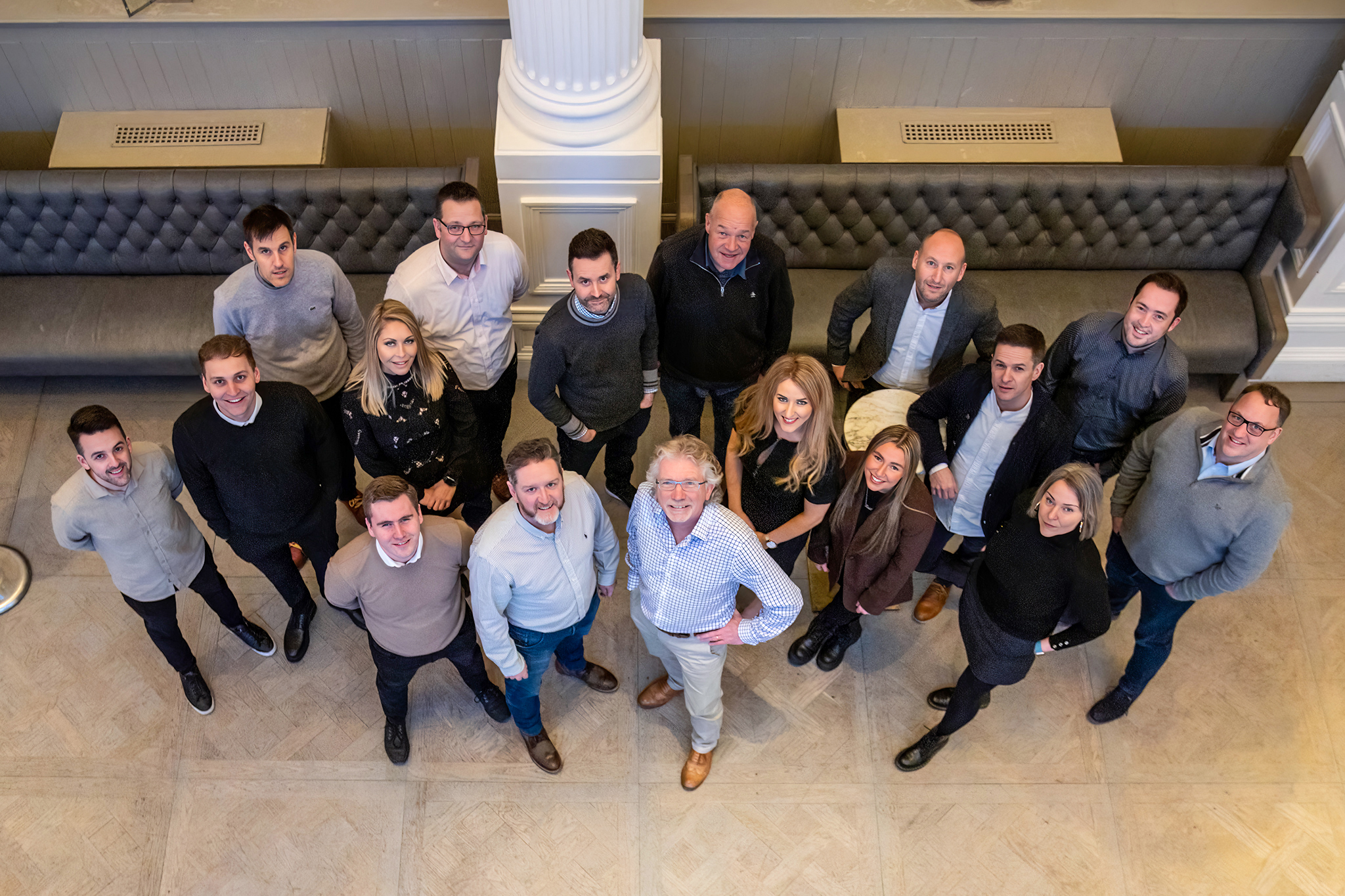 Property and construction consultancy PMP marked 30 years in business at an event held in Glasgow culminating in a year-long celebration.
The company which was founded in 1992 by chairman John Dunn is forging ahead with plans to enter its fourth decade after a surge in business.
PMP has expanded in recent years with five offices now providing services in Glasgow, Edinburgh, Manchester, Bristol and London.
---
---
Led by managing director Stewart Rutherford, the 50-strong team has ambitious growth plans throughout the country for all disciplines from graduate level upwards.
Significant new projects include the project management of the comprehensive redevelopment of Ocean Terminal in Edinburgh. This £100 million project will see the Leith Shopping Centre and the waterfront transformed into housing and retail and bring a new much-needed community-led complex to the area.
Completed projects include PMP providing technical due diligence on the recent sale/purchase of Orchard Brae House for around £20m and technical due diligence on the £40m acquisition of Edinburgh Quay One at Fountainbridge.
The company is also continuing its support of the Scottish Property Awards in February with sponsorship of the prestigious Deal of the Year for the seventh year in a row.
---
---
Managing director Stewart Rutherford, said: "PMP is looking towards the next decade with renewed focus on expanding our existing teams, within each of our offices throughout the UK. Our strategic focus is on partnership working as we engage closely with others in our industry to maximise our strengths and build on relationships, new and old, which we have cultivated over the decades.
"Operations across Scotland and the rest of the UK are showing resilience and our capability to adapt and react to changing market conditions ensure that we continue to bring PMP's unique offering to the marketplace."
Cost management continues to play a significant part of the PMP success story, securing a number of high profile projects, totalling more than £500m in construction value. The team is working on significant projects including Gleneagles Hotel, Glasgow University and a hotel development on Princes Street, Edinburgh.
Building surveying is experiencing a surge in growth, with the teams assisting clients with their asset management of recently purchased properties where PMP has assisted with the technical due diligence.
---
---
PMP founder John Dunn, chairman of PMP, added: "PMP celebrated our 30 years in business with our people, our partners and our clients culminating in what has been a year of growth and renewed optimism as we look towards the next decade. PMP's growth and reach continues to strengthen our offering to our clients but central to this, has been strong leadership to develop the PMP success story into the next decade."
---