£16.2m funding to cut carbon emissions in homes and commercial properties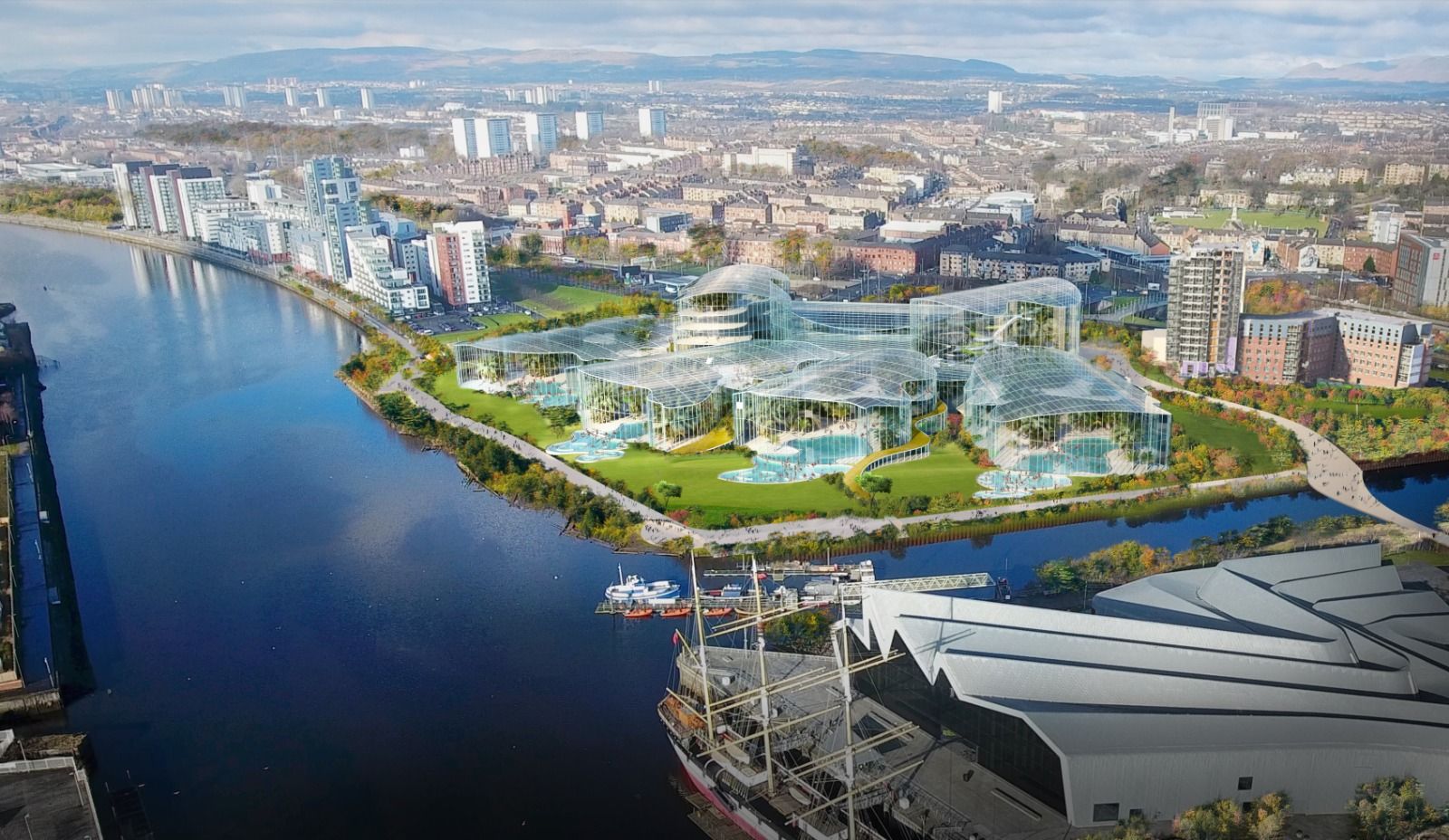 The Scottish Government has announced £16.2 million in funding for five zero-emission heat networks that will cut carbon emissions in homes and commercial properties.
Made by First Minister Nicola Sturgeon and zero carbon buildings minister Patrick Harvie during a visit to ng homes in Glasgow, the announcement coincides with the first anniversary of the Scottish Government and the Scottish Green Party Parliamentary Group signing the Bute House Agreement, a plan to work together to build a green economic recovery from COVID, respond to the climate emergency and create a fairer country.
The Agreement set out a strategy for over a million homes to be using zero carbon heating systems by the end of the decade and allocating funds from a total planned investment of £1.8 billion to cut energy bills, improved building energy efficiency and reduce climate emissions.
---
---
Scotland's Heat Network Fund offers long-term funding support to deliver more climate-friendly ways of heating Scotland's homes and buildings. It has enabled the rollout of new zero-emission heat networks and communal heating systems, as well as the expansion and decarbonisation of existing heat networks across Scotland.
The allocations include:
The Halo Kilmarnock (£1.3m) - Low carbon heating for 138 new homes from ground source heat pumps with shared ground loops and air source heat pumps.
City of Edinburgh Council (£4.1m) - Heat network using air and water source heat pumps to provide heat to 444 new homes at the Granton Waterfront Western Villages development.
Peel NRE Developments (£5.1m) - Heat network using a water source heat pump system to provide heat to 1,100 new apartments and new non-domestic buildings including the Therme leisure centre and a 200-bed hotel at the Glasgow Waters development.
LAR Housing Trust (£128,000) - Low carbon heating for 14 new affordable homes in central Edinburgh using a shared ground loop and heat pumps.
Aberdeen City Council (£5.6m) - Phase 2 of the Torry Heat Network which will deliver recovered waste heat to at least 556 social houses and a new build school with swimming pool as well as other private owner connections.
Welcoming its £5.1m grant, Peel NRE, part of regeneration business Peel L&P, said a total of 1,100 homes, leisure facilities and offices in Glasgow, including the Therme Scotland wellbeing resort, could be connected to a new low carbon district heat network.
---
---
Peel NRE will use the funding to develop, construct and progress further designs for a heat network at Peel L&P's Glasgow Waters scheme.
The network would bring forecasted carbon savings of almost 69,000 tonnes, the equivalent of planting over 78,000 trees, support Scotland's Green Recovery from the Covid-19 pandemic, create jobs and reduce the country's greenhouse gas emissions.
Homes, commercial space, leisure facilities and a 200-bed hotel at the proposed Glasgow Waters development at Yorkhill Quay and surrounding buildings would receive low carbon heat and hot water from the network as well as the flagship Therme Scotland project planned for a large site adjacent to the River Museum.
An energy centre would also be built with two 1.5MW water source heat pumps with high efficiency boilers as a backup during peak demand.
---
---
Zero carbon buildings minister Patrick Harvie said: "I'm very pleased that we can offer grant support that means Peel NRE's Glasgow Waters development will be built with a heat network that will supply low carbon heat at an affordable rate to both homes and businesses.
"It is vital that Scotland's transition to net zero by 2045 is achieved in a fair and just way. Heat networks will play an important role in this journey, supported by Scotland's Heat Network Fund. They will help make our homes and buildings climate friendly whilst also contributing towards tackling fuel poverty and one of the biggest cost of living pressures."
Jonathan Burley, commercial director at Peel NRE, said: "Low carbon district heat networks are crucial in helping achieve climate change targets and cutting residents' fuel bills which is a huge concern for consumers as energy prices continue to rise.
"We're pleased that our expertise in delivering these networks has been recognised with this funding from Scottish Government. We look forward to working with local stakeholders to advance these plans and with our specialist heat network business Ener-Vate who supported the bid."
---
---
The masterplan for Glasgow Waters is focused on creating thriving and sustainable communities and this funding will go a long way in helping Peel L&P to achieve its vision as well as accelerating the delivery of low carbon energy projects across Scotland to reduce carbon emissions.
Therme Group's Anne-Marie Garner, VP for corporate strategy, added: "Therme Group's sustainable and inclusive wellbeing resorts champion nature, technology & culture, to form part of the connected urban ecosystem. For Therme Scotland to be part of a new low carbon district network would further boost its positive impact for the community. We look forward to continuing our close collaboration with the Peel team as plans progress."
---