RSPB withdraws objection to 10-mile stretch of A9 dualling project
The Royal Society for the Protection of Birds (RSPB) has withdrawn its objection to the 10-mile Crubenmore to Kincraig A9 dualling scheme.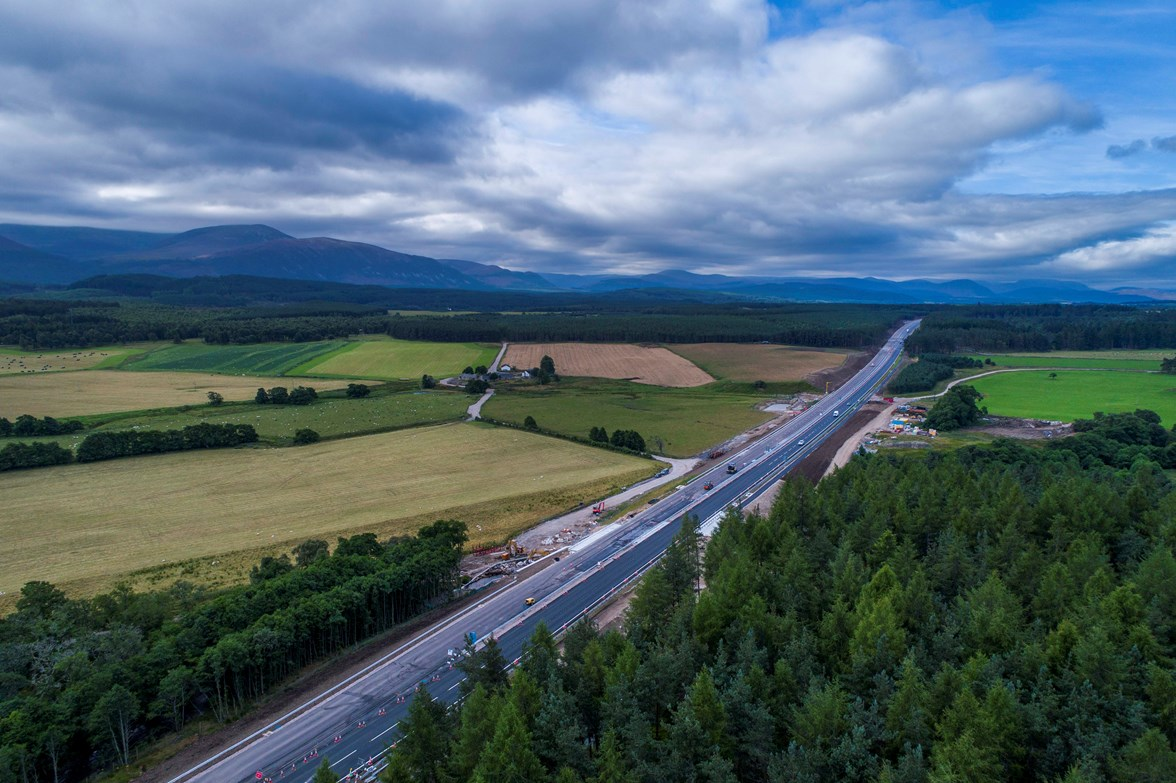 The decision follows continued dialogue over a number of years between Transport Scotland and RSPB Scotland. Transport Scotland said it has collaborated with RSPB Scotland to develop measures to protect the ecology and habitats of the area during the construction and operation of the proposed A9 Dualling Crubenmore to Kincraig scheme.
A number of additional opportunities were identified to strengthen and support habitats for the exceptional wildlife of the Insh Marshes. These will improve the ecological value of land near to the scheme and strengthen the available wader habitat in the area of this National Nature Reserve for the long term.
---
---
Jo Blewett, A9 dualling programme manager, said: "The Scottish Government is committed to dualling the A9 between Perth and Inverness, underlining its commitment to connecting Scotland's cities with a high quality transport system that will generate sustainable economic growth.
"We welcome the positive discussions with the RSPB on the proposals for the 10 mile stretch of the route between Crubenmore and Kincraig which includes the Insh Marshes and we are pleased that the collaborative approach will help to protect the many bird species that use this hugely important National Nature Reserve.
"When completed, the A9 Dualling programme will bring many benefits to local communities, businesses, visitors and road users living, travelling and working along the route including reduced journey times, improved journey time reliability and, crucially, improve road safety for all users."
Anne McCall, director of RSPB Scotland, said: "Insh Marshes is such an important place for nature and people. RSPB Scotland has been in discussions with Transport Scotland over a number of years to ensure that nature does not lose out from the proposed works. We are very pleased that we now have the information and commitments from Transport Scotland to allow us to remove our objection. We will continue to work with Transport Scotland as the project progresses to achieve the best outcome for nature."
---