Scotland's best new buildings unveiled by RIAS
Fourteen new Scottish buildings have been named today as winners of Scotland's national architecture awards by the Royal Incorporation of Architects in Scotland (RIAS).
As well as exemplary new housing, education and healthcare facilities, this year's RIAS Awards winners include a new training centre for Scotland's sporting champions, a temporary museum housing a Charles Rennie Mackintosh masterpiece, and a moveable microhome on the Isle of Skye.
The 2021 RIAS Awards winners are:
Aberdeen Art Gallery, Aberdeen by Hoskins Architects
---
---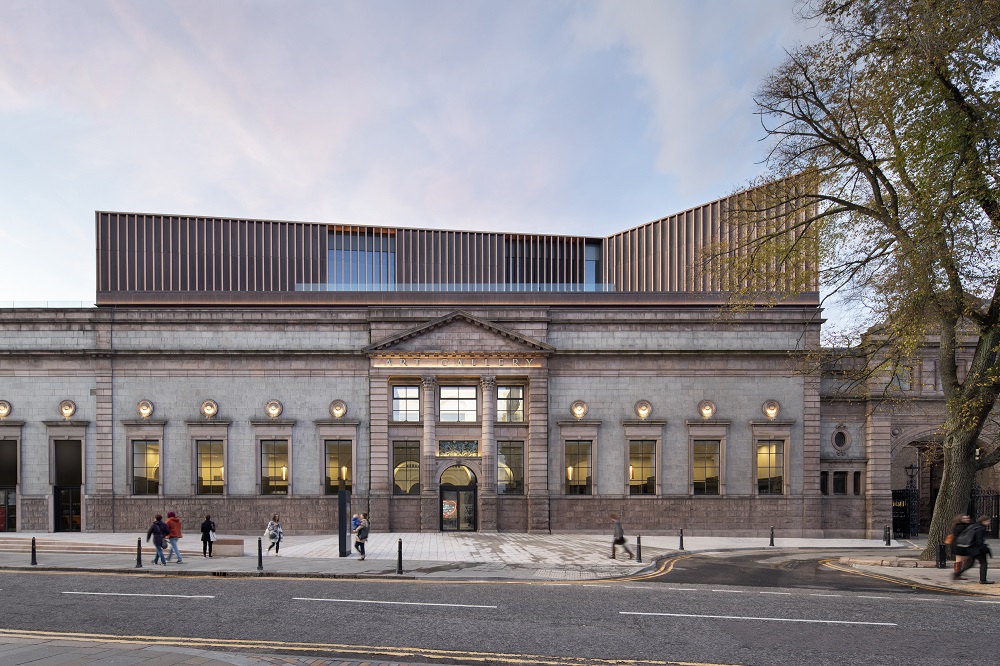 A decade-long redevelopment project, delivering major new exhibition and education spaces, a complete renewal of servicing and environmental control systems, as well as improved art handling, storage, back of house and study facilities. The special character of the original spaces is preserved, while a dramatic new rooftop extension signals the gallery's renewal to the city.
Altarf, Isle of Skye by Ann Nisbet Studio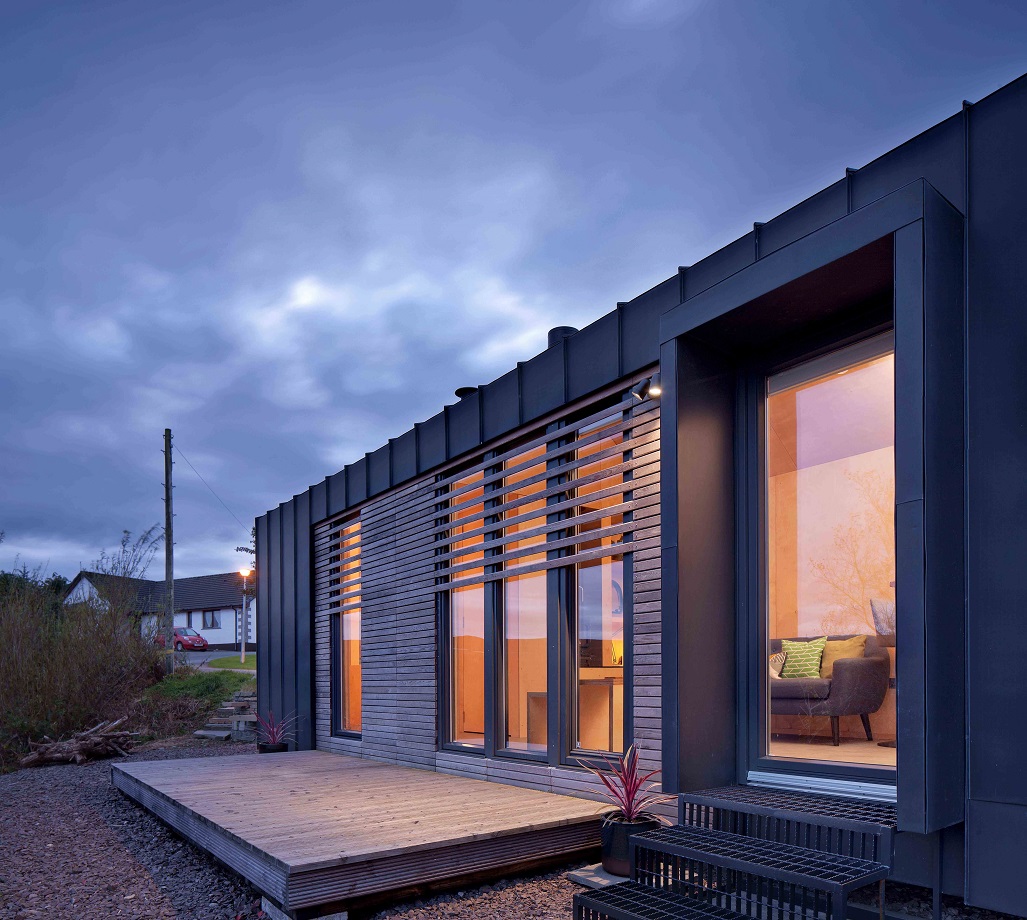 This moveable one-bedroom home emulates the form and proportions of traditional highland rural houses, and was developed as a prototype lightweight and thermally efficient house for a rural landscape. Its three open light-filled rooms flow into each other, and feature deep storage to make clever use of the limited space. Designed to be beautiful while also being practical and sustainable, the re-use and maintenance of this project were paramount to its creation.
---
---
An Cala, Sutherland by Mary Arnold-Forster Architects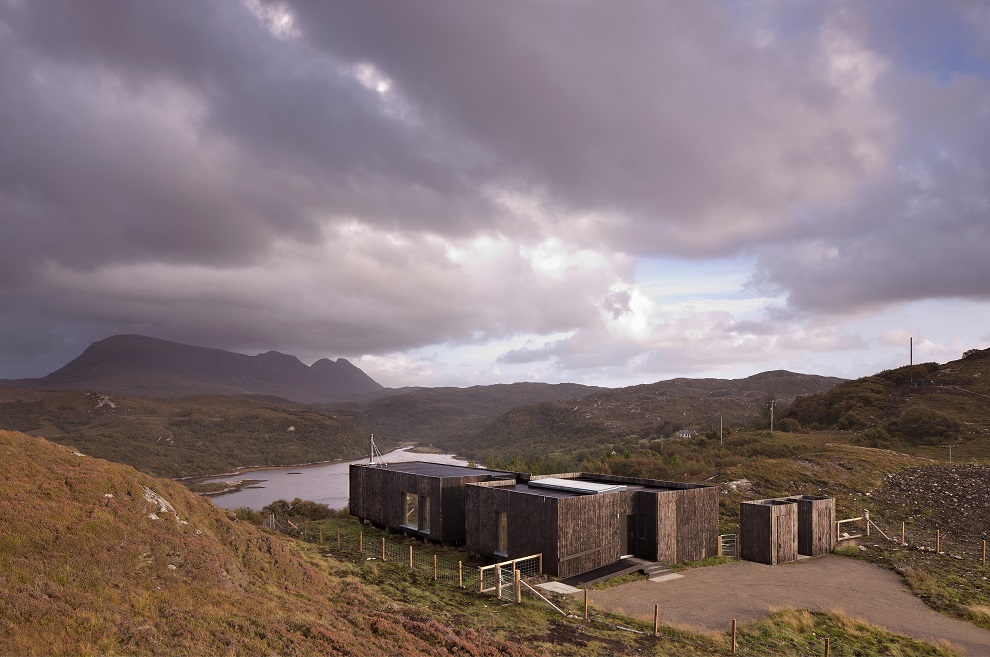 This two-bedroom micro-home was designed to fit on a fixed grid that related to the size of a lorry, with its 13 modules constructed offsite, transported up a single track lane and erected in four days on a site facing Loch Nedd. The robust house can face all weathers and requires no heating apart from a small wood burner.
Bayes Centre, Edinburgh by Bennetts Associates
---
---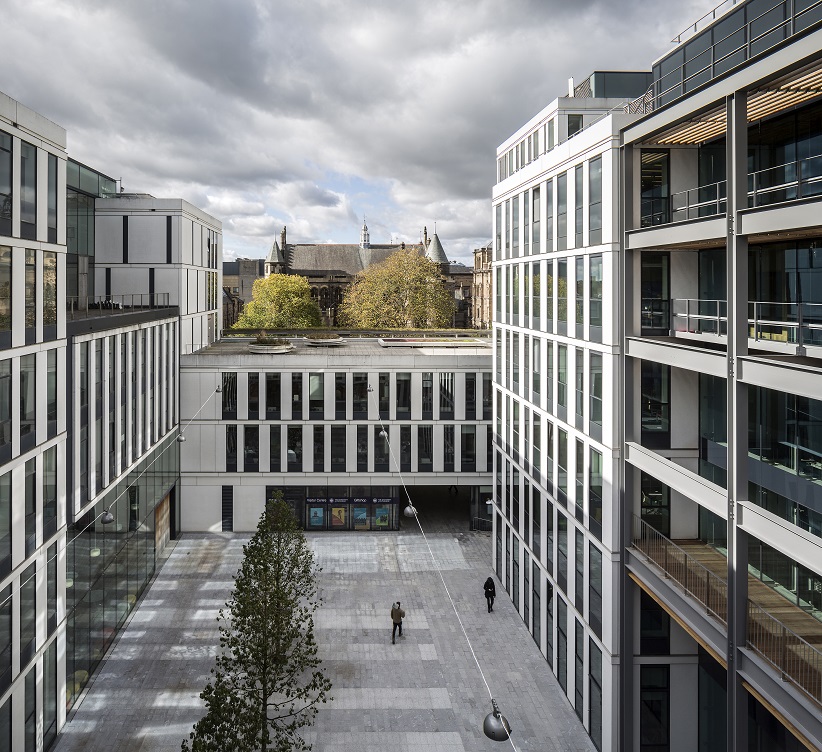 Edinburgh University's new building the final phase of a redevelopment programme commenced in 2003. This is a building for research, business and learning, designed to enable collaboration between different users in the data industry, and a place to linger and exchange ideas.
Dunira Street Housing, Glasgow by Elder & Cannon Architects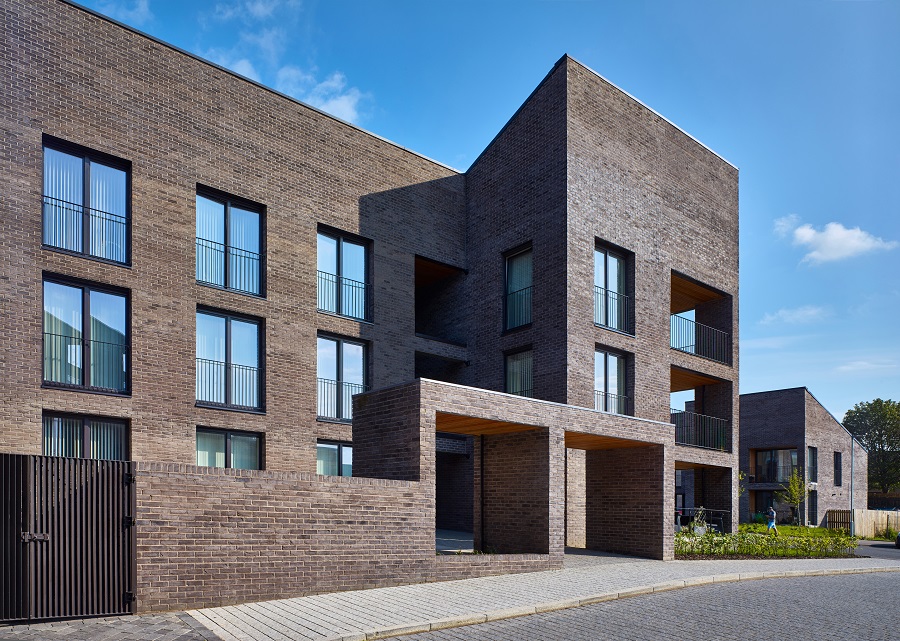 This development of 71 homes is part of a larger regeneration programme in Glasgow, and provides a wide variety of homes, including accessible flats and houses. Elder & Cannon Architects have reinstated a perimeter 'tenement' block, carefully balancing private amenity space and an improved public realm.
---
---
Edinburgh Printmakers, Edinburgh by Page\Park Architects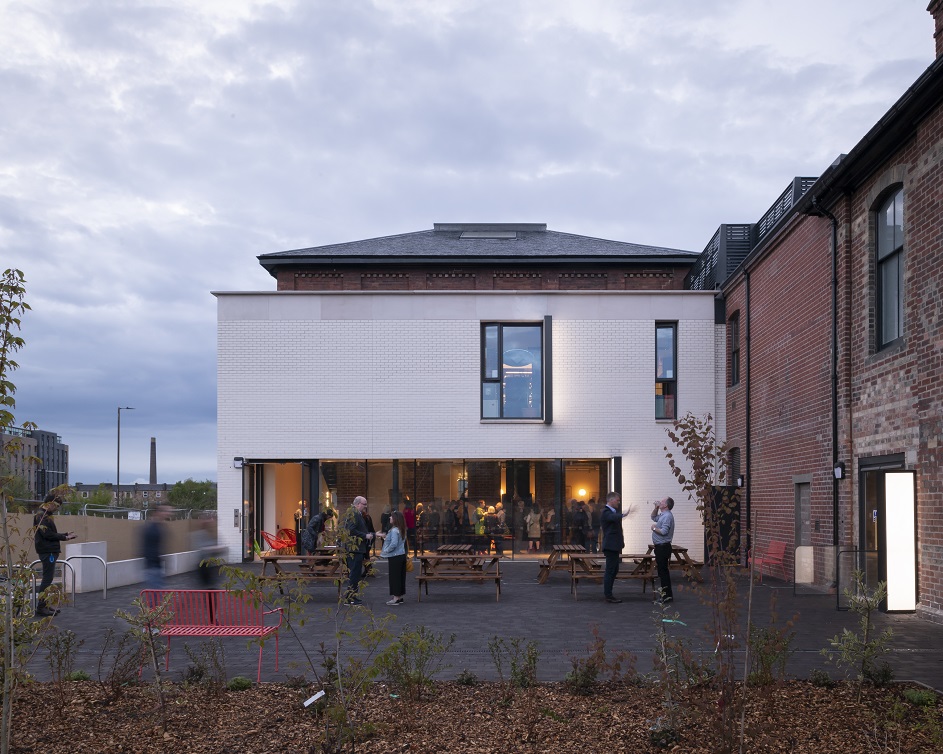 The only surviving structure from the Castle Mills industrial complex – where almost 2 million pairs of rubber boots were made for the British Army in World War One- is now a new creative hub, thanks the redevelopment of a derelict listed derelict building into a welcoming multi-use arts complex.
The Egg Shed, Ardrishaig by Oliver Chapman Architects
---
---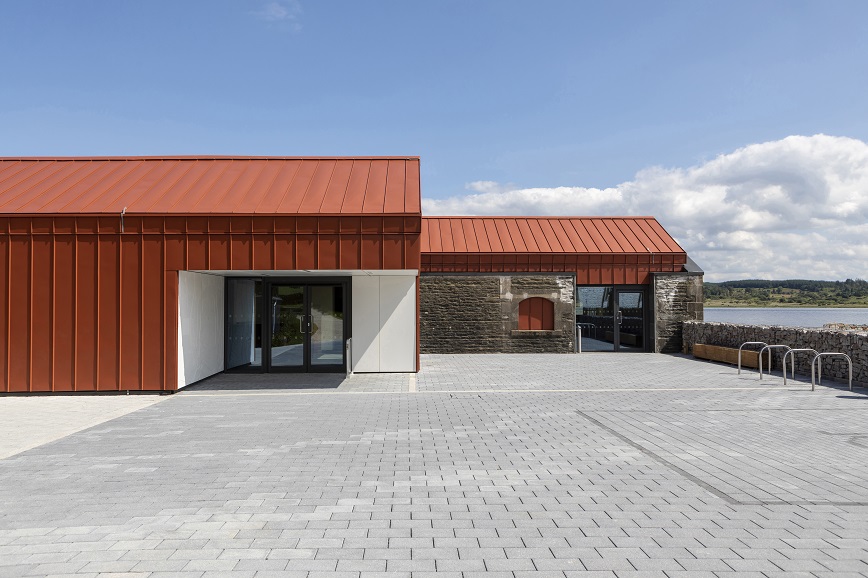 The aim of this modest building was to improve the built environment of Ardrishaig's waterfront and increase the tourist offer within the village. The Egg Shed provides a new destination for learning about the rich heritage of the area alongside facilities for both visitors and local residents. Using flood resistant materials this easily visible project builds upon Scottish Canals' existing facilities to allow story-telling and tourism to flourish.
The Hill House Box, Helensburgh by Carmody Groarke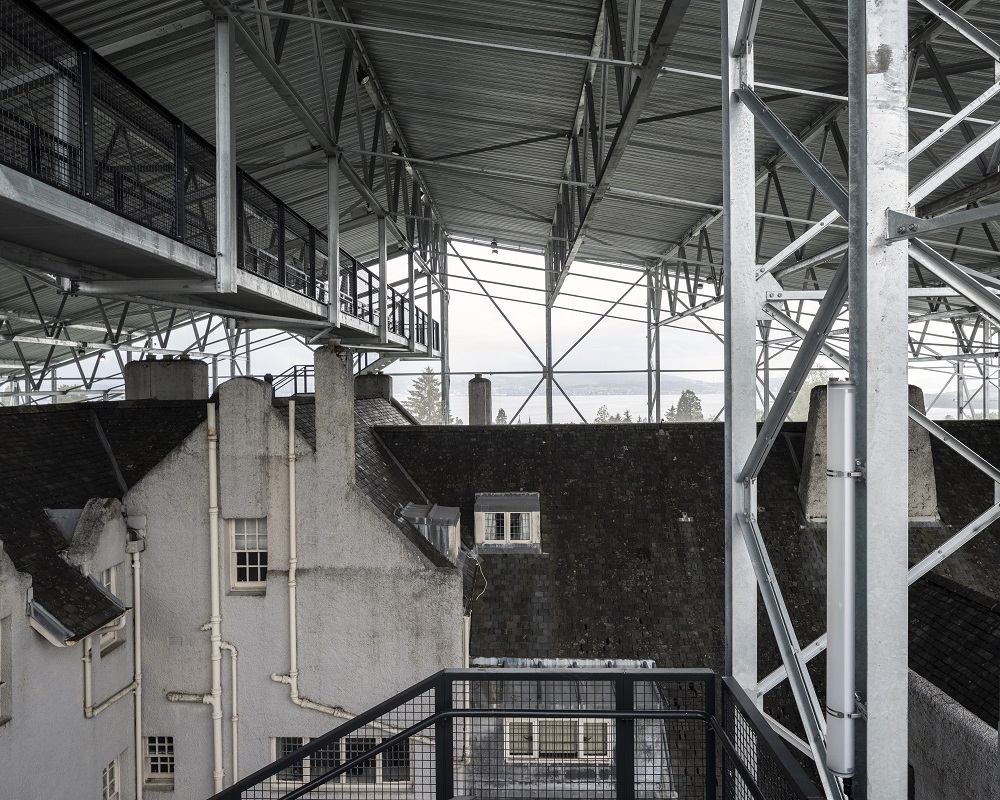 A radical approach to conservation sees the creation of a demountable structure and walkway encasing Charles Rennie Mackintosh's Grade A listed masterpiece, in a hybridisation of tradition and intervention. The Hill House Box provides an environment for the building to dry out from prolonged water damage, alongside visitor facilities allowing people to see its conservation at close quarters.
King's Stables Road, Edinburgh by Fletcher Joseph Associates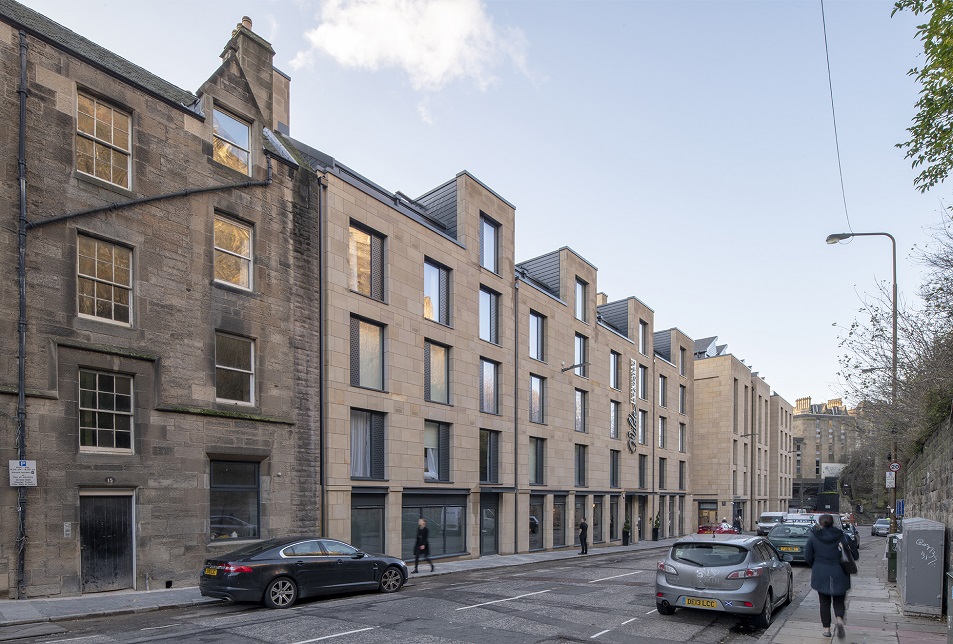 This mix of private and rented accommodation (including student flats and a hotel) transforms a former council depot into a lively, attractive environment. Its muted palette of traditional materials blends into the existing fabric of the Old Town, and the improved public realm is now linked to historic closes with views to and from Edinburgh Castle.
Kyle House, Sutherland by Groves-Raines Architects Studios Ltd.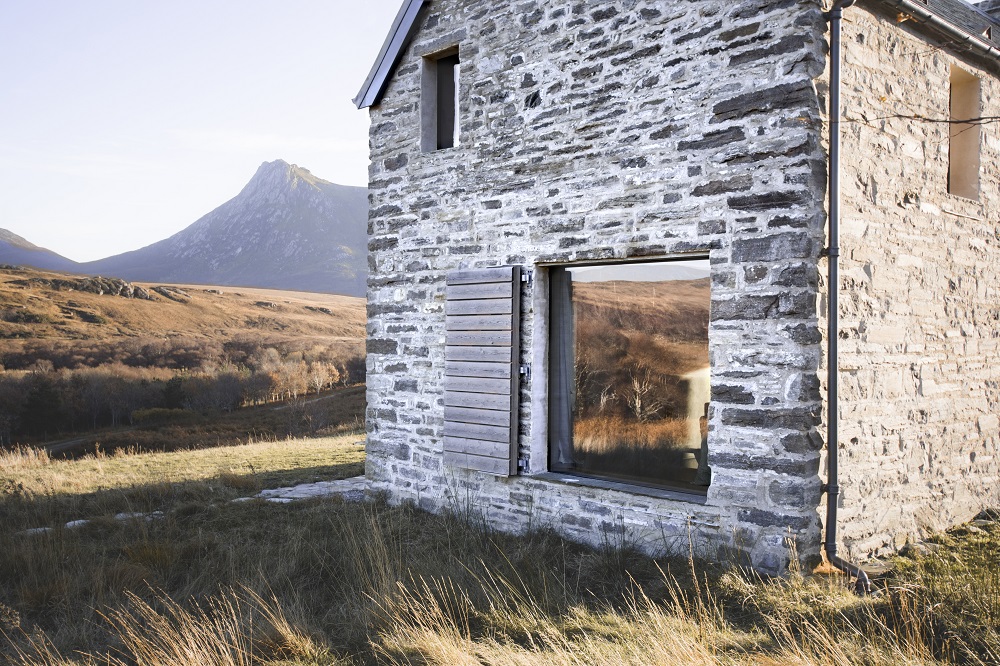 Believed to have been built using stones from the nearby Dun Mhaigh Iron Age broch, this nineteenth century unlisted building has been brought back to life as a place for guests to spend time in a beautiful Sutherland landscape. Groves-Raines Architects' restoration and refurbishment has introduced subtle yet significant contemporary interventions to the exterior, and a series of highly refined, almost monastic interiors within.
Maidenhill Primary School and Nursery, Newton Mearns by BDP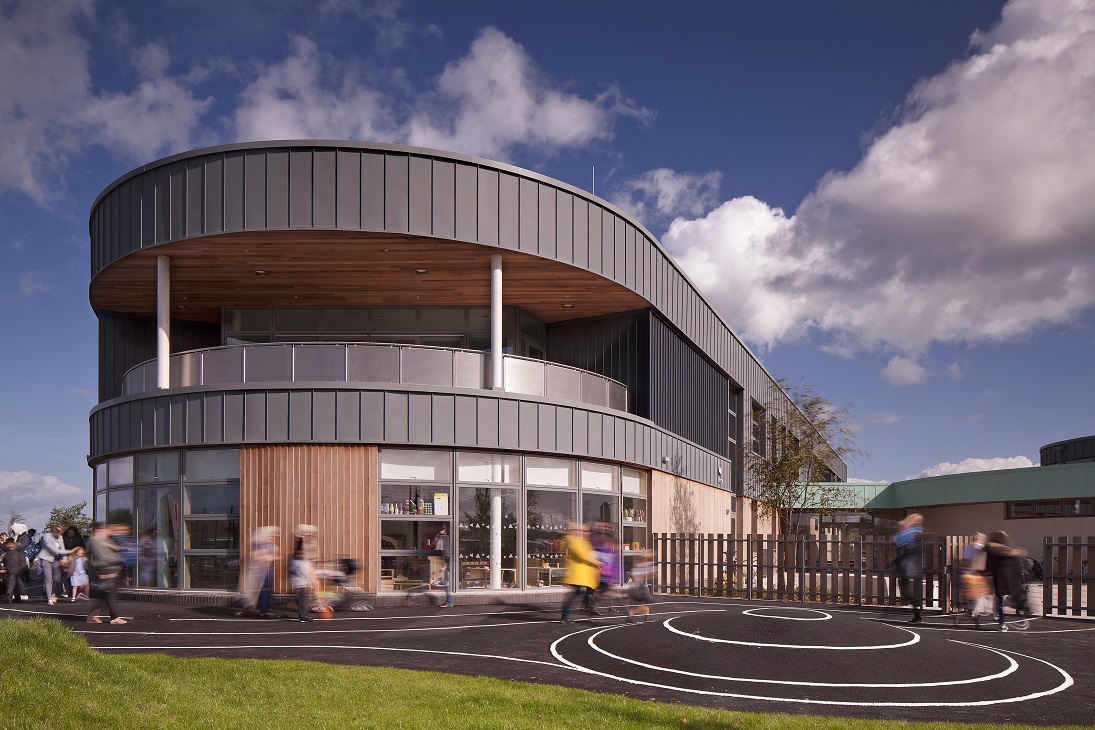 Sitting in the heart of a brand new 800 house development, this school provides a variety of flexible spaces for learning arranged around a central atrium 'heart'. A restrained palette of colours creates a comforting background to learning, and a thoughtful relationship with the surrounding landscape gives pupils space to explore.
Maryhill Locks, Maryhill by jmarchitects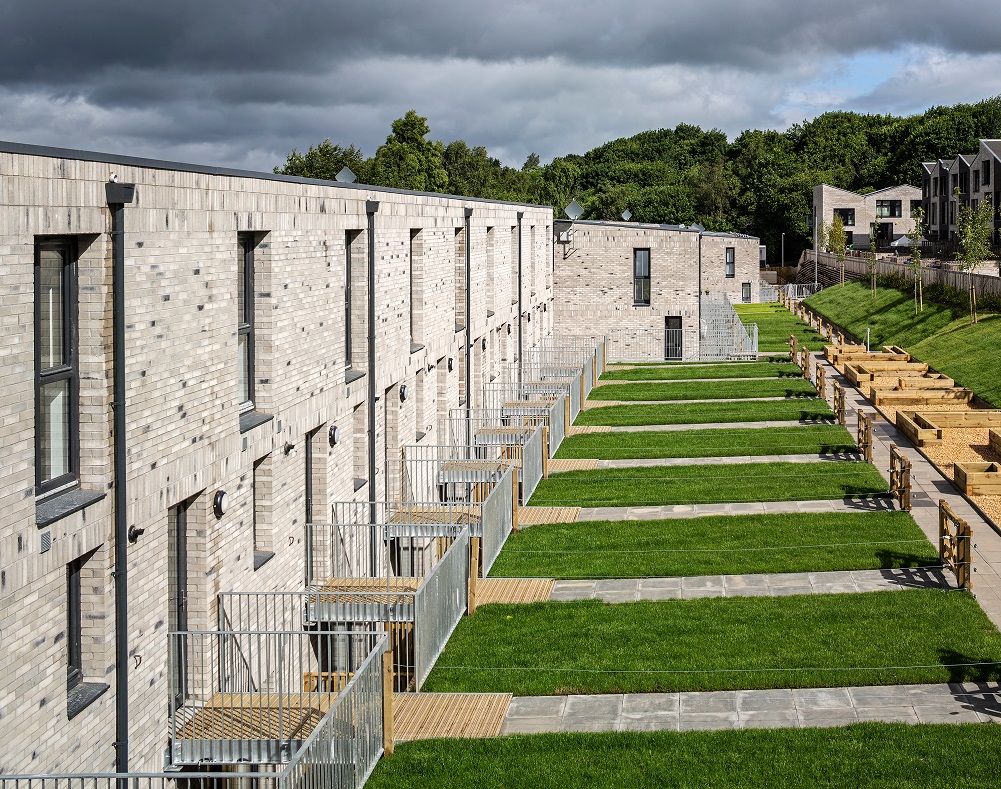 Maryhill Locks reinterprets the traditional terrace to create 33 flexible and sustainable homes for young professionals and families, close to Glasgow city centre. Brick enclosures at the front cleverly conceal bins and cars, a linking footpath behind the rear gardens is a safe shared space for young children to play, and a hidden allotment sits at the heart of the scheme.
The Prince & Princess of Wales Hospice, Glasgow by Ryder Architecture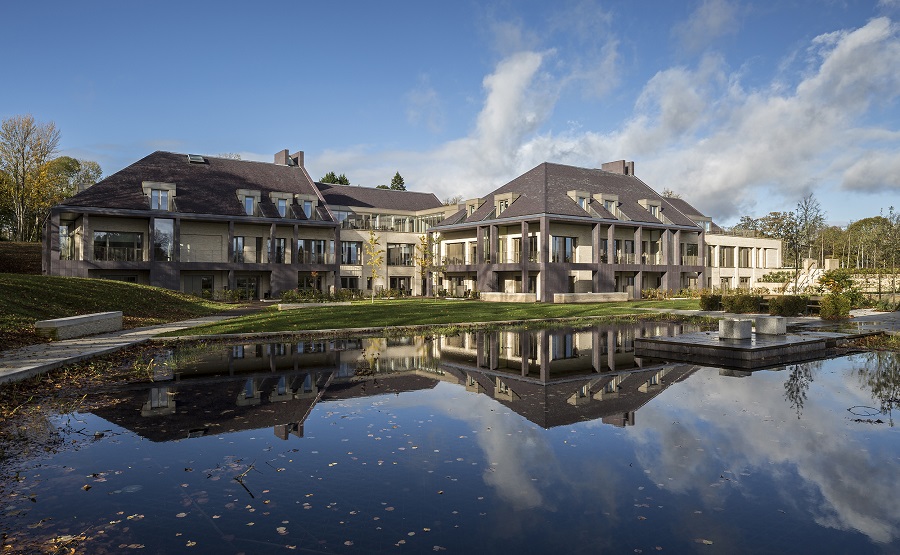 This innovative and welcoming building and landscape puts patients first, and is the first hospice in the UK to follow the Scandinavian-inspired 'Sengetun' model of care which puts placemaking at its heart. The hospice creates light-filled and familiar places that look and feel like home, with medical assistance sitting firmly in the background.
sportscotland National Sports Training Centre Inverclyde by Reiach and Hall Architects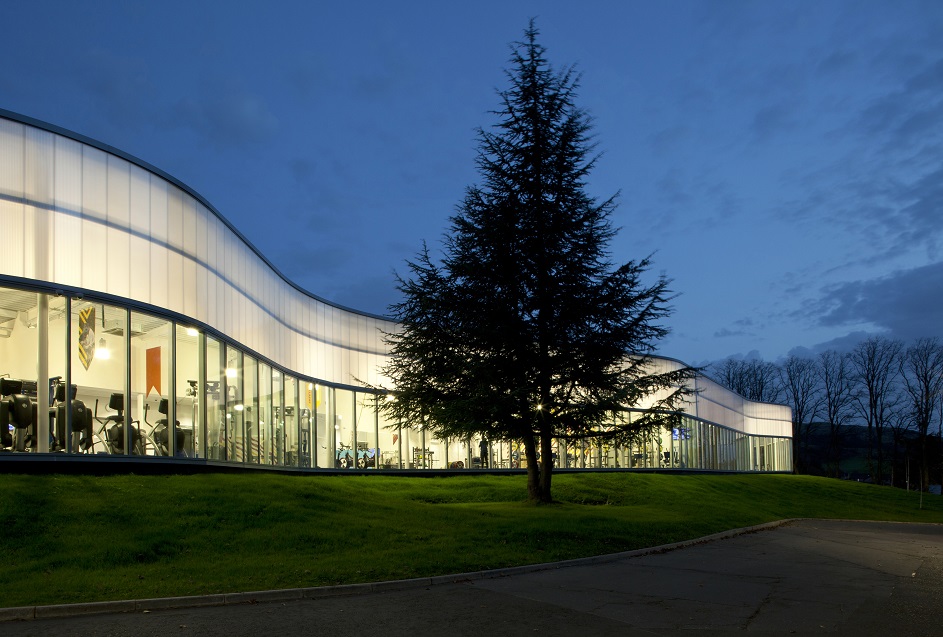 Designed as the UK's first fully inclusive residential sports facility, this project boasts impressive sports training facilities alongside flexible and adaptable space for accommodation, learning, meeting and offices, with a ribbon-like design that weaves across the landscape. Athletes who have trained here include several Scottish Paralympians – currently seeking glory in Tokyo.
The RIAS Awards demonstrate the quality and breadth of architectural endeavour in Scotland. All types and sizes of architectural projects can win a RIAS Award, as the list of 2021 awards winners demonstrates. Buildings are assessed by an expert jury who look at each project's architectural integrity, usability and context, delivery and execution, and sustainability.
The winners of the RIAS Awards will become the 'longlist' for the RIAS Andrew Doolan Best Building in Scotland Award. The shortlist for the 2021 Andrew Doolan Award will be announced on September 30, with the winner announced on November 30.
RIAS president Christina Gaiger PRAIS said: "The Covid-19 pandemic has highlighted the importance of our built environment to individuals and communities, and the RIAS Awards are a moment to pause and celebrate the incredible difference that architects are making across the country.
"This year's RIAS Awards demonstrate the critical role architecture can play – whether that is delivering better homes and public services, addressing climate change, celebrating our shared culture and heritage, or simply giving moments of real delight. There is a real breadth in this year's clutch of RIAS Awards, and each of them is a very worthy winner."