Scott Brewster: Why Brewster Brothers has postponed the switch to HVO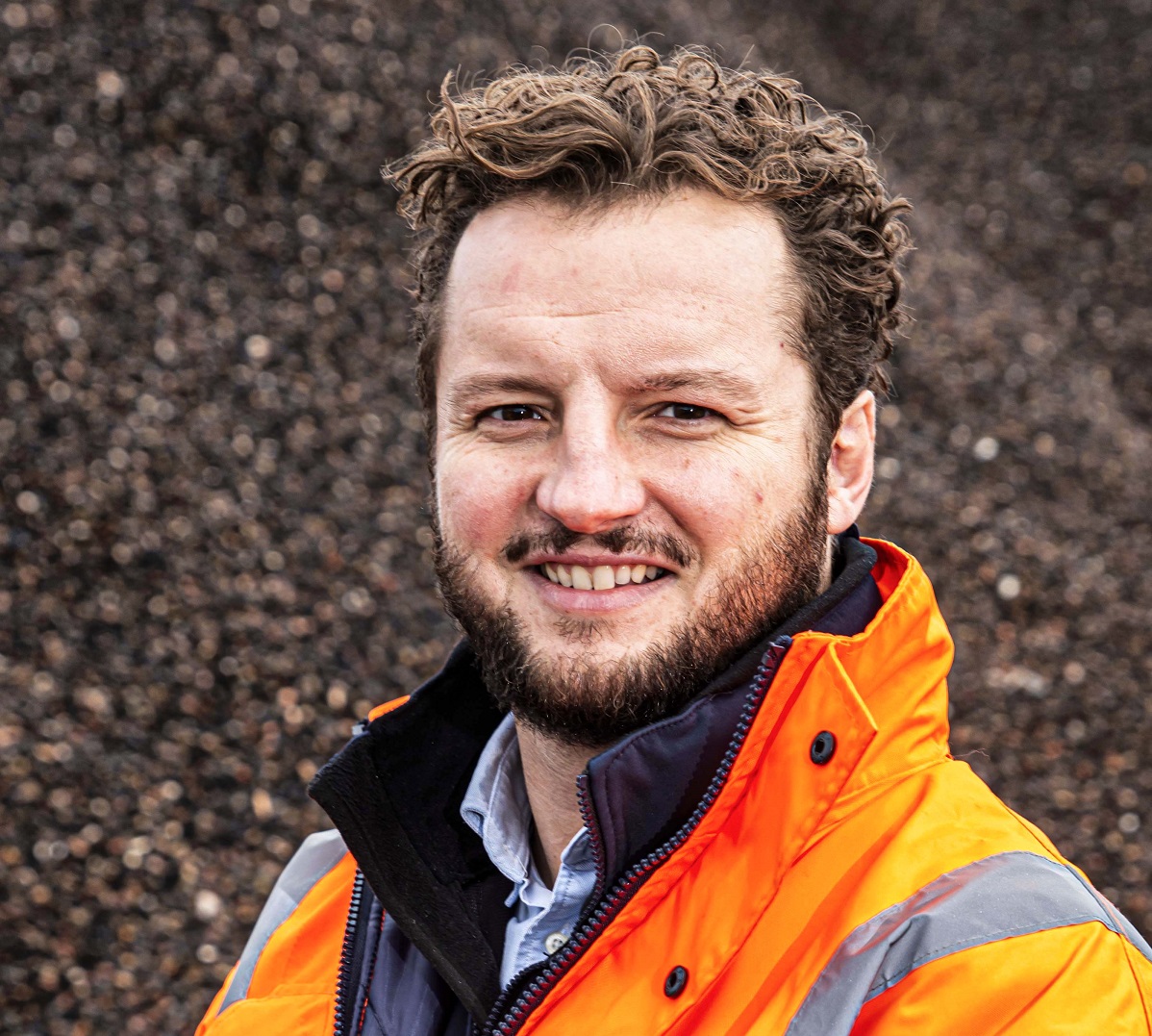 Scott Brewster reveals why Brewster Brothers has switched back to diesel to fuel its fleet just eight months after making the transition to hydrotreated vegetable oil (HVO).
The decision to switch to green sustainable fuels should be an easy one. Certainly, for our organisation, a sustainable resource management company, it was a choice we were proud to make, and last year our fleet of 15 tipper trucks started to use HVO to help further reduce our impact on the planet.
As a fuel derived from renewable waste streams and having assessed its sustainability credentials for our own and our customers' needs, we saw this as an immediate step to bring our transport into line with net zero targets at least until electric-powered haulage becomes a reality.
---
---
However, to our huge disappointment, eight months on we have had to switch back to diesel. Quirks in the tax system have made it simply too expensive for businesses like ours wanting to hit net zero, while fiscal policies contradictory to the government's own green targets add to our growing frustration.
At present, there is no feasible electric or hydrogen option for our fleet. The vehicles are not financially viable, and the technology is simply not there yet.
The battery-powered tipper trucks now entering the market can only manage around 60% of the movements undertaken by our current vehicles per shift before needing to be charged. A rapid charge can then take up to two hours, with a normal charge taking up to eight hours, which is not practical for our business which, in the year 2020/21 moved 300,000 tonnes of construction, demolition and excavation waste to our recycling plant in Livingston and nearly the same again in recycled aggregates back to customers.
Moreover, because of the weight of the batteries in these trucks, we would lose approximately two tonnes of payload every trip, meaning more trips and less efficiency.
---
---
The CAPEX required for an electric truck is another barrier at over twice the cost for a comparative diesel truck. With the additional investment needed for installing the charging infrastructure, the cost savings of electric over diesel would take a long time to generate a return on investment, without perhaps the support of well-targeted subsidies and an easing of HGV gross weight restrictions given current safety improvements.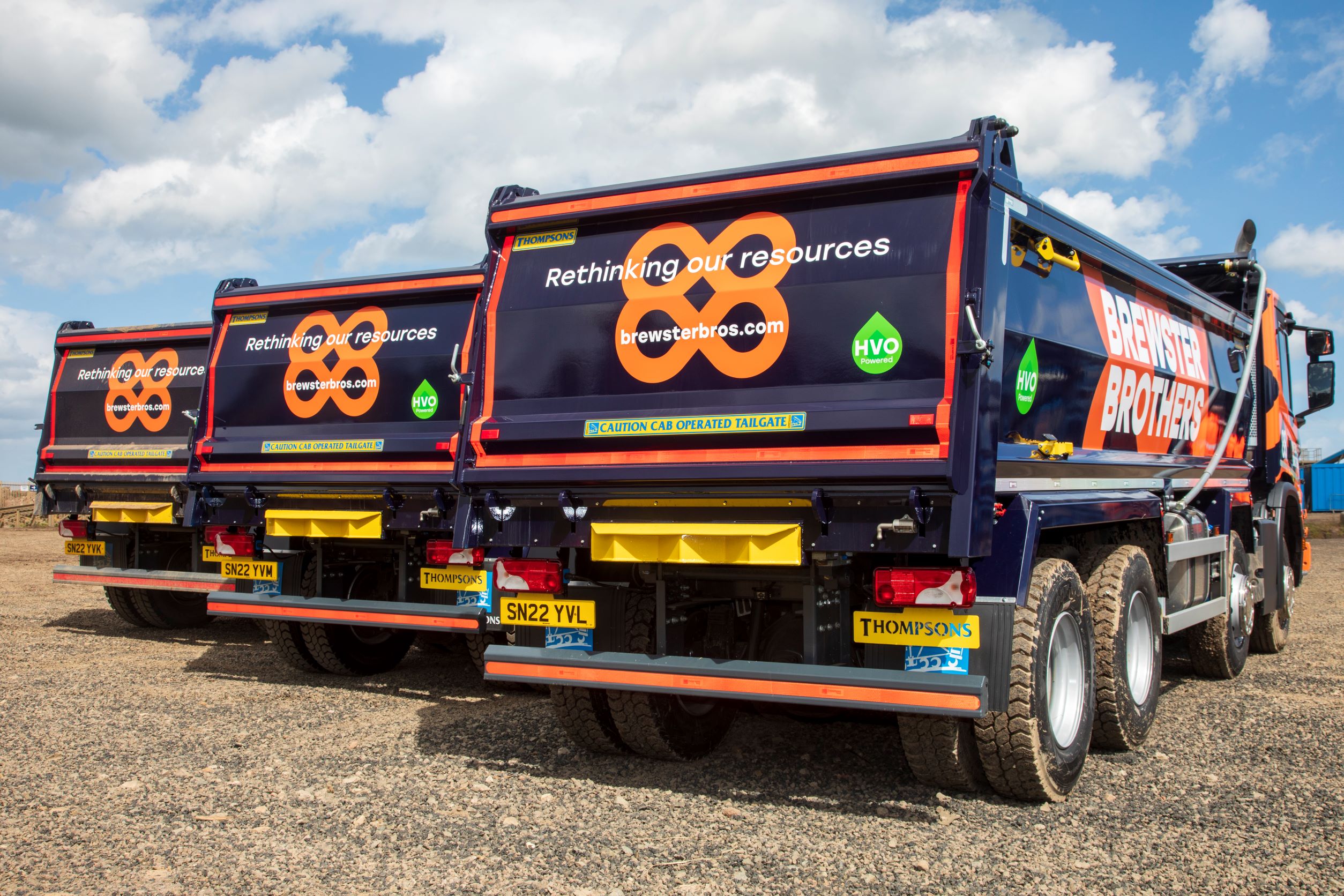 Having already invested heavily in a fleet with efficient euro6 engines, for now, a more sustainable direct replacement fuel for diesel is our best option.
HVO or hydrotreated vegetable oil from reputable sources offers a suitable sustainable alternative to traditional fossil fuels for our business. It offers up to a 90% reduction in greenhouse gas emissions compared to regular diesel and is made mainly of by-products from the food industry including rapeseed and soybean oil.
---
---
This clean burning fuel is interchangeable with fossil fuels so can be used as a substitute almost straight away without the need to clean tanks or the stress of mixing fuels. It also has a longer shelf life than biofuel due to the oxygen content being removed from the oil to prevent oxidation and therefore reducing the need for regular monitoring.
Crucially, for every 1,000 litres of HVO burned only 195kg of carbon dioxide is produced whereas the equivalent in diesel creates 3.6tonnes of CO2. It means that our switch alone is capable of saving more than 1100 tonnes of GHG emissions per year and providing a carbon offset equivalent to growing 55,000 trees for one year.
Once we started to use HVO, any misgivings about matching the power output of diesel, fuel efficiency or increased maintenance for our trucks were quickly dismissed. The drivers didn't notice a difference in performance, we gained significant environmental savings and in fact, the miles per gallon stats were marginally better.
But here's the rub. Refilling our 30,000L fuel tank with HVO now costs between £10,500 and £12,600 more than filling it with diesel. HVO and biofuels attract the same 53p per litre levy (pre-VAT) as fossil diesel. Because of supply issues, HVO also costs between 35p and 45p more than its polluting counterpart.
---
---
With the abolition of the red diesel rebate, the government sought to encourage a transition to more sustainable fuels. However, if that was the 'stick', where is the 'carrot' if sustainable fuels are treated the same as fossil fuels in tax terms? The tax system needs to catch up or government policy will be perceived as no better than greenwashing and a blatant 'tax-grab'.
Acknowledging wider concerns for traceability, our decision to use HVO from certifiable sources was seen as a good move while the technology for electric-powered haulage is developed. At a time when we must all take steps to increase the sustainability of our operations, our commitment to the best green practices remains undiminished and we hope the switch back to diesel will only be temporary. But as a business, there are choices to be made to ensure our products and services remain affordable.
When we have just seen some of the hottest temperatures on record, reminding us of our need to reach net zero, it is hugely disappointing that when measures are available to reduce our carbon emissions, barriers appear in the way.
Over the longer term, I remain hopeful and believe that electric trucks for our application – heavy short haul, high-frequency daytime operations – will be the solution. To speed up the transition, however, there needs to be greater acknowledgement that fiscal policies and taxes can be game changers.
---
---
Scott Brewster is managing director of Brewster Brothers