Scottish engineers call for cross-party Infrastructure Commission involvement
The Institution of Civil Engineers Scotland (ICE Scotland) has today called on the cabinet secretary for transport, infrastructure and connectivity, Michael Matheson MSP, to invite shadow spokespeople to sit as observers on his proposed Infrastructure Commission, to ensure that it is best placed to deliver strategic, long-term decisions.
The call comes as ICE Scotland, which has 8,000 members who design, build and maintain Scotland's infrastructure, releases its State of the Nation Scotland 2018: Infrastructure Investment report.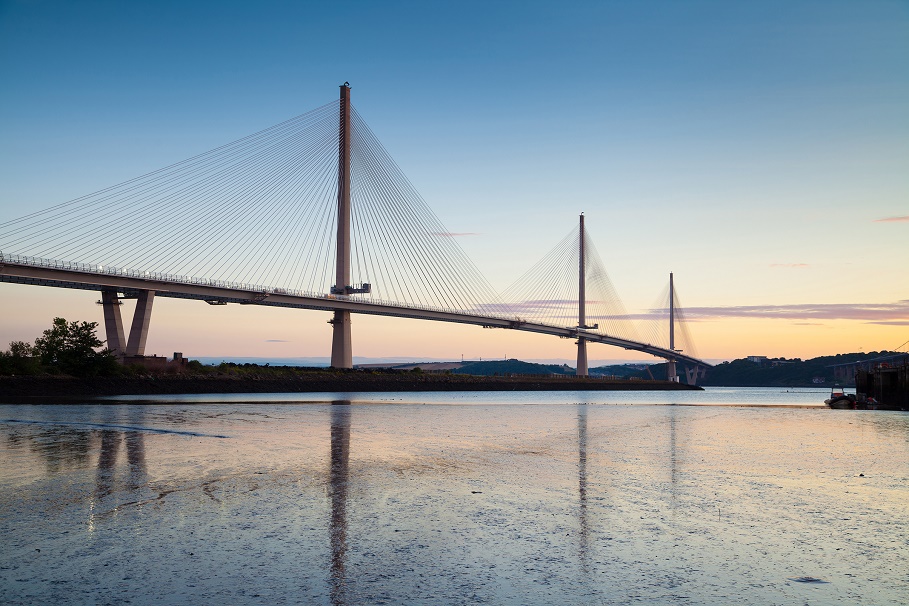 The report welcomes the SNP's proposal to create an Infrastructure Commission last month, which has been a key ICE Scotland 'ask' since 2016. However, the Institution has also warned that if the Commission is not established with long term ambitions then it is unlikely to achieve its strategic objectives.
---
---
The Institution has made recommendations about the role and direction of the body, announced by the Scottish Government last month, to identify key strategic investments to boost economic growth and support public service.
Specifically, ICE Scotland is calling for the Government's proposed Infrastructure Commission to:
Be chaired by someone independent of government - so that it is transparent and evidence-led in its recommendations to Ministers, and can retain consistent strategic direction through election cycles and potential changes in government
Seek to build cross-party support for, or at least understanding of, long-term priorities beyond political cycles, specifically by inviting the relevant MSP spokespeople from Holyrood's opposition parties to sit as observers, and to include representatives from professional bodies and other relevant industry stakeholders
Base its work on:

priorities for existing infrastructure;
requirements for new capital investment including asset renewal;
long-term infrastructure investment decisions; and
an overarching view of Scottish and cross-border infrastructure
ICE Scotland's regional director, Sara Thiam, said: "Structured correctly, the Scottish Government's Infrastructure Commission could create a platform for long-term strategic planning in infrastructure and maintenance. However, to achieve this, the Commission will need to be built for the long-term, be inclusive and able to withstand the political cycle.
"An independent chair, and cross-party involvement will help to ensure that strategic investment priorities are either agreed by consensus, or at least understood - minimising the chance of them being derailed by a change in government. An inclusive Commission can put us on the right track."
---
---
Donald Morrison, buildings and infrastructure Europe senior vice president and general manager of Jacobs, and an ICE Scotland Fellow, added: "By its very nature, infrastructure is a long-term investment in Scotland's future prosperity. Making investment decisions which support inclusive growth and sustainability are critical to this.
"This requires a shared vision for infrastructure which looks beyond political cycles, and takes an evidence-led approach to investment. How we make best use of our existing assets, what new capacity we need, the impact of digital proliferation and what we may not need to build should all be open for discussion to realise inclusive growth.
"A renewed, collaborative relationship between the public sector and industry is essential to harness the value of Scotland's skills and innovation in delivering this vision for the future."
---