SPOA calls for delay to implementation of new red diesel legislation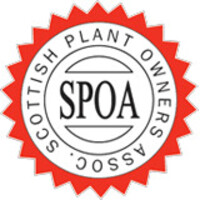 The Scottish Plant Owners Association (SPOA) has issued guidance to its members ahead of new legislation on April 1st which will remove the construction sector's entitlement to use red diesel and rebated biodiesel.
But, with the escalating situation in Ukraine, the SPOA is now calling on the Government to delay the implementation of that legislation.
Speaking about the new legislation, president of The Scottish Plant Owners Association, Callum Mackintosh, said: "The removal of the construction sector's entitlement to use red diesel and rebated biodiesel is, I believe, the first in a series of major changes that will affect our industry and environment forever. Whilst we are doing everything we can to support members to prepare for this major change, I do think that the Government should revise its plan based on the escalating situation in Ukraine.
"Fuel prices have shot up in the last few days to as much as £1.50+VAT (£1.80) per litre for white diesel in some parts of the UK. This is another hammer blow to the plant industry. We simply cannot sustain this gross inflation of fuel price and the industry urgently needs a delay on the implementation date of 1st April. The SPOA has, therefore, written to the Chancellor of the Exchequer calling for a delay."
---
---
The guidance, issued to members and published on the trade association's website, has been written in collaboration with HM Revenue and Customs and takes members through a step-by-step guide on how to prepare for the changes.
What plant owners and operators need to know at a glance:
Businesses that currently use red diesel but will no longer be entitled to after 1st April so should plan to run down the fuel in their vehicles and machines and use up existing stocks being held in storage by this date.
After April 1st businesses should always check what fuel is in the tank before starting operation. This can often be done visually at the water separator. If red diesel is found, businesses should not use the plant or equipment until they have flushed the tank and refilled with the correct fuel, and evidence should be kept proving that this was done.
Businesses should ensure they have the following documents if HMRC has to assess whether plant or equipment was filled with the correct fuel:
Receipts or invoices for the purchase of fuel
Contracts for the hire of plant or equipment
Run plans
Timesheets of drivers/operators
Permitted use of red diesel
You will be able to use rebated fuel in vehicles and machines used for accepted purposes if you're in any of the following sectors:
---
---
Ditch clearing and drainage: You can use rebated fuel for ditch clearing and drainage only if it is done solely for the benefit of land used for agriculture, horticulture or forestry.
Fish farms: You can continue to use red diesel for all existing permitted purposes.
Snow clearing and gritting: You can use rebated fuel in an agricultural vehicle as defined in Schedule 21 [section27(1)] to spread grit on a public road to deal with snow and ice, to get to and from the place that needs gritting, and to collect the gritting equipment and material.
Forestry and agricultural: You can use red diesel for creating and managing forest roads and stacking areas, which are key to the management of a successful commercial forest.
Dual tanks: HMRC does not permit any 'dual tank' fuel system that allows a vehicle/machine to swap between rebated and unrebated fuel.
Callum Mackintosh continued: "This guidance has been issued to our members and it is available to download on our website. I would urge members, and indeed non-members, to take the time to read it. For example, there is a lot of guidance on measures you can take to help prevent fuel theft, a very big concern for the industry. SPOA is here to help, and we are happy to answer any questions.
"Regardless of a delay to the implementation of the legislation, the removal of red diesel entitlement should act as a driver for SPOA members and the entire industry to operate more efficiently and effectively, to consider alternative fuels, consider our impact on the environment and the future of our industry. It might even be the catalyst we need to raise our own pricing. The alternatively fuelled equipment of the very near future will cost more - anything between 15% to 200% - so something needs to change."
The National Federation of Builders (NFB) also called on Rishi Sunak to defer the removal of the red diesel rebate.
---
---
Chief executive Richard Beresford said: "The government has limited control over the annual price increases of gas and electricity, which in the last year have gone up by 29% and nineteen percent respectively but in the red diesel rebate, it has the power of deferral, so that industry pays a 47% increase on pre-pandemic fuel costs, rather than 191%.
"These are unprecedented times and after rejecting industry pleas on minimal exemptions for plant vehicles that could not be electrified, such as mobile cranes, this policy change arrives in the middle of a perfect storm on British energy costs and so a twelve-month deferral on removing the red diesel rebate is pragmatic."
Mr Beresford added: "The perfect storm isn't just the price of UK energy. Due to Covid-19, the worldwide shortage of semi-conductors that electrified plant machinery requires won't start improving until 2023 and biodiesel production is still below pre-pandemic levels, which with a 16.5% lower wholesale price than at the pump diesel was expected to help absorb price rises.
"The Russian invasion of Ukraine has changed the landscape again, as countries who import from Russia, such as the US who pre-war doubled their Russian oil imports, are purchasing elsewhere, along with all other nations. This competition for fuel will also hit the already fluctuating biodiesel market, which at one point saw biodiesel cost 11% more than pumped diesel, with export and import levels jumping wildly every month.
---
---
"Given the huge uncertainties, the Government could still make progress on its intention to remove the rebate by doing so gradually over a period of five years and allowing companies to adjust, plan and adapt over the medium term, rather than forcing this drastic cliff-edge they currently face."
---