Steven Simpson: A reflective end to a challenging year
The ongoing reverberations of the pandemic have made 2021 a unique year for the construction sector and residential property market. In this article, Queensberry Properties' director, Steven Simpson, looks back on another challenging twelve months.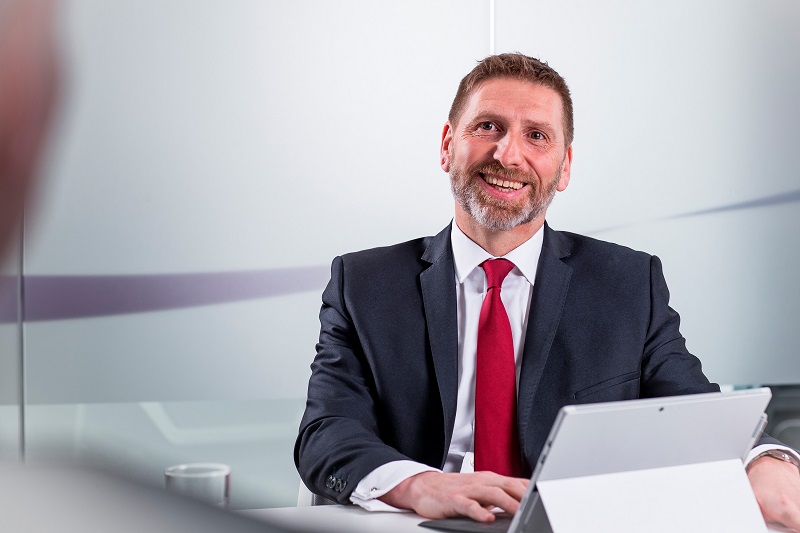 As another pandemic-blighted year draws to a close, 2021 has proved to be full of surprises. Some of these were unforeseeable, such as global supply shortages caused by ships running aground, but others were continuations of trends first seen in 2020. The construction sector and housing market have had another rollercoaster year, and as 2021 draws to a close, we're reflecting on how the pandemic has affected everything from buyer demand to supplies of construction materials.
That was the year that wasn't
---
---
There were high hopes for 2021 at the outset, even as we endured a third national lockdown. The rollout of vaccines promised an end to restrictions on personal freedom; office working was expected to resume as the work-from-home edict faded into history; and the housebuilding sector looked set to capitalise on robust house prices and pent-up demand.
At least one of those predictions came true. Continued strong buyer demand and low stock volumes boosted average house prices across the UK, whilst new build completions started to recover to pre-pandemic levels in the first half of the year following an unsurprising drop in output in 2020. However, best laid plans became derailed as the year progressed and the reality of further uncertainty hit. But whilst the housebuilding sector is by no means back to normal, it is performing strongly compared to many other sectors of the economy, in spite of the operational challenges facing us.
Tools of the trade
A chronic shortage of raw materials represents an ongoing problem for builders and developers. Glass, plastic, concrete, stone and a whole range of other materials have been difficult to acquire, and this has inevitably impacted build programmes. QPL has a robust supply chain in place to mitigate component shortages, but we've still witnessed soaring wholesale prices for materials like timber. This is particularly significant in Scotland, where over 80 per cent of new-build homes are timber-framed.
---
---
An unforeseeable combination of events has contributed to this global shortage of raw materials, from a shortage of delivery drivers to manufacturing plants closing because of COVID outbreaks. The Ever Given container ship played its part by blocking one of the world's most critical shipping lanes for six days. It was calculated by insurer Allianz that this one event could stunt global trade growth by almost half a per cent in 2021; it certainly caused extensive delays in deliveries of raw materials, tools and equipment to the UK. And human resource remains equally constrained, due to the combined result of Brexit and the ongoing and unpredictable demands of self-isolation and COVID-related absence.
In demand
However, none of these events have dampened the public's appetite for a new home. In many cases, they actually served to heighten demand. Lockdowns have triggered a race for space, whether that's a spare room, an outbuilding or simply a lounge big enough to accommodate a workstation. Changing working patterns have allowed people to reduce their reliance on cars and public transport, while the occasional mandated closure of parks and public areas has made private outside space hugely appealing. Balconies and gardens are especially sought-after nowadays.
Buying a new property in a rising market represents a sound financial investment. If you buy off-plan, comparable plots may be marketed at significantly higher prices by the time your home is ready. Overwhelming demand is also encouraging house hunters to reserve plots well in advance of projected entry dates. The resale market is equally vibrant, with estate agents welcoming dozens of viewers on open days and routinely receiving multiple sealed-bid offers. Even if the chronic shortage of available homes eases in 2022, many people will still be actively looking to change their homes to meet the changing needs of their lifestyles.
---
---
A glimpse into the future
While 2021 didn't pan out how most people had hoped, we can confidently make some predictions for 2022. Interest rates are already on the rise, but homeowners who've negotiated a favourable fixed-rate mortgage will enjoy years of affordable repayments. House prices will also rise, albeit more slowly than in 2021, making a move up the property ladder a wise economic decision. And developers like Queensberry Properties will continue to react, adapt and use every tool at our disposal to ensure the best chance of completing our new-build developments on schedule, despite potential supply and staffing challenges caused by the ongoing pandemic.
---