Stuart Pattison returns to Arc-Tech (Scotland) as estimating director
Building services contractor Arc-Tech (Scotland) has appointed a new estimating director.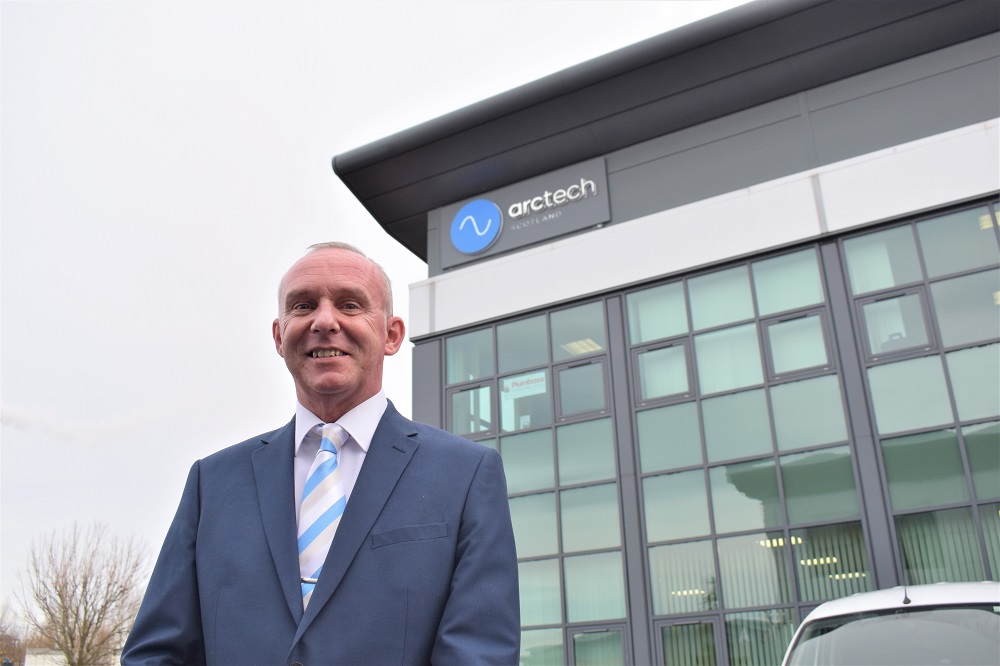 Stuart Pattison first joined the Glasgow-based company as senior electrical estimator upon its formation in 2016 and now, having re-united with the firm this winter, he has assumed the new role of estimating director.
Overseeing the estimating department, Stuart will principally support the creation and submission of tenders as well as undertaking a business development function to generate business growth with new and existing clients.
---
---
Stuart said: "I am honoured to have returned to Arc-Tech (Scotland) as estimating director. The business has grown exponentially over the last five years and is now recognised as one of the country's leading Building Services contractors so to have been given this opportunity is an incredibly exciting prospect. I thank the Board of Directors for their show of support and look forward to working with my colleagues and clients."
Arc-Tech (Scotland) managing director, John Gallacher, said: "On behalf of the board of directors, I am delighted to welcome Stuart back to Arc-Tech. He will have seen a notable change in our business since 2016 as a result of our work with some of the country's biggest contractors. Our annual turnover now exceeds £19m and our skilled workforce, which includes burgeoning training and apprenticeship programmes, reaching over 120.
"The Scottish construction industry is set to undergo significant, transformational change unlike that seen in our lifetime as we move towards becoming a 'net zero' economy. Building Services will have a crucial part to play and so it is very important for Arc-Tech to have a well-balanced, skilled workforce so that we can be responsive to new market conditions as well as providing industry-leading customer service for our clients. Stuart's 30 years of experience will be invaluable in this regard and I am of no doubt he will positively support our immediate and long-term business goals."
---