Technology-driven construction training programme secures award for City of Glasgow College director
Efforts above and beyond the call of duty to create an "anytime, anywhere learning experience" within the construction industry have earned Glasgow-based Douglas Morrison the #IndeglasCleverOwl Award for March.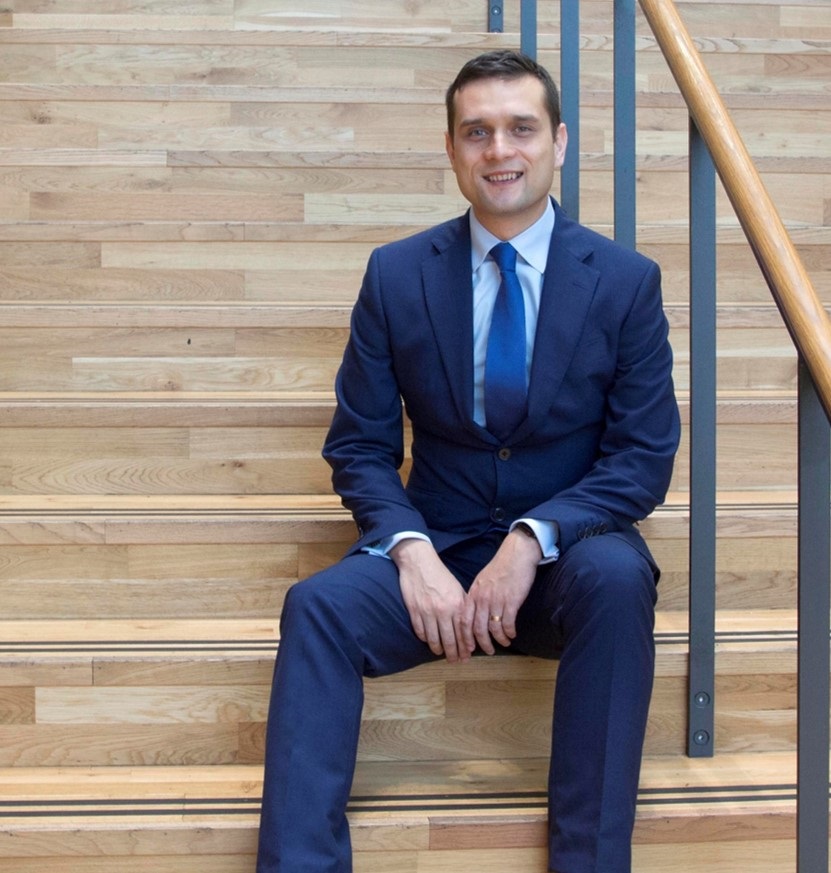 Specialist contractor Indeglas launched the CleverOwl Award to celebrate the contributions of individuals to the entire process in which the built environment is procured, designed, constructed and maintained.
Judges were impressed by Morrison's "great work" on Transforming Training in Construction, a blended programme designed to increase productivity, reduce inefficiencies and close the technical skills gap within the industry. The programme is run by BCTG Construct, a consortium of educators, industrialists and designers aiming to boost the way in which construction-based training is delivered in the UK.
---
---
The BCTG Construct consortium is led by City of Glasgow College, where Morrison is associate director of innovation and STEM. He also serves as the Scottish director of the Institute of Innovation and Knowledge Exchange, and holds several other board and advisory positions within key agencies such as the Scottish Funding Council and Skills Development Scotland.
"I have always been passionate about technology, and particularly the role that technologies can play in improving the quality of people's lives and the way in which they engage with different experiences," he said. "Adopting these new technologies in an appropriate way – such as the approach we have taken with Transforming Training in Construction – is leading to much better ways of working."
Transforming Training in Construction takes teaching away from the purely classroom-based "chalk and talk" model, using an incorporation of the many ways teaching and learning are made possible by today's technology. It allows construction workers and supervisors to develop the skills they need to work safely and efficiently on modern sites.
The CleverOwl Award is open to those involved in procurement, supply chain, design, engineering and specialist trade installation in recognition of their unique and outstanding contributions to the industry.
---
---
Jeanette MacIntyre, managing director of Indeglas, said Morrison's work on the Transforming Training in Construction programme was an exemplary example of the innovative thinking which the CleverOwl Award promotes.
"There are a diverse range of talented individuals that contribute to projects such as Transforming Training in Construction, which is bringing enormous benefits to the industry," she said. "The success of these projects is often well-communicated, but individual contributions are less visible, which is why we launched the #IndeglasCleverOwl earlier this year."
Morrison left school aged 15 to pursue a career in the Royal Navy as a Weapons Engineer, and worked onboard the HMS Liverpool before deciding to return to Glasgow and pursue an apprenticeship. He then joined stonemasonry specialist Hunter and Clark, and worked on a variety of projects such as the Kelvingrove Art Gallery, Tron Steeple, Glasgow University and St Mungo's Chapel.
He was still in his early 20's when an opportunity arose to join the Glasgow College of Building and Printing – now known as City of Glasgow College – as a stonemasonry lecturer. He held that role for a further 10 years before progressing into the variety of posts he currently holds.
---