'Ultra-low carbon' build to rent block planned for Finnieston
Holmes Miller and Kelvin Properties are hoping to build on their burgeoning relationship with a proposed ultra-low carbon residential block in Finnieston.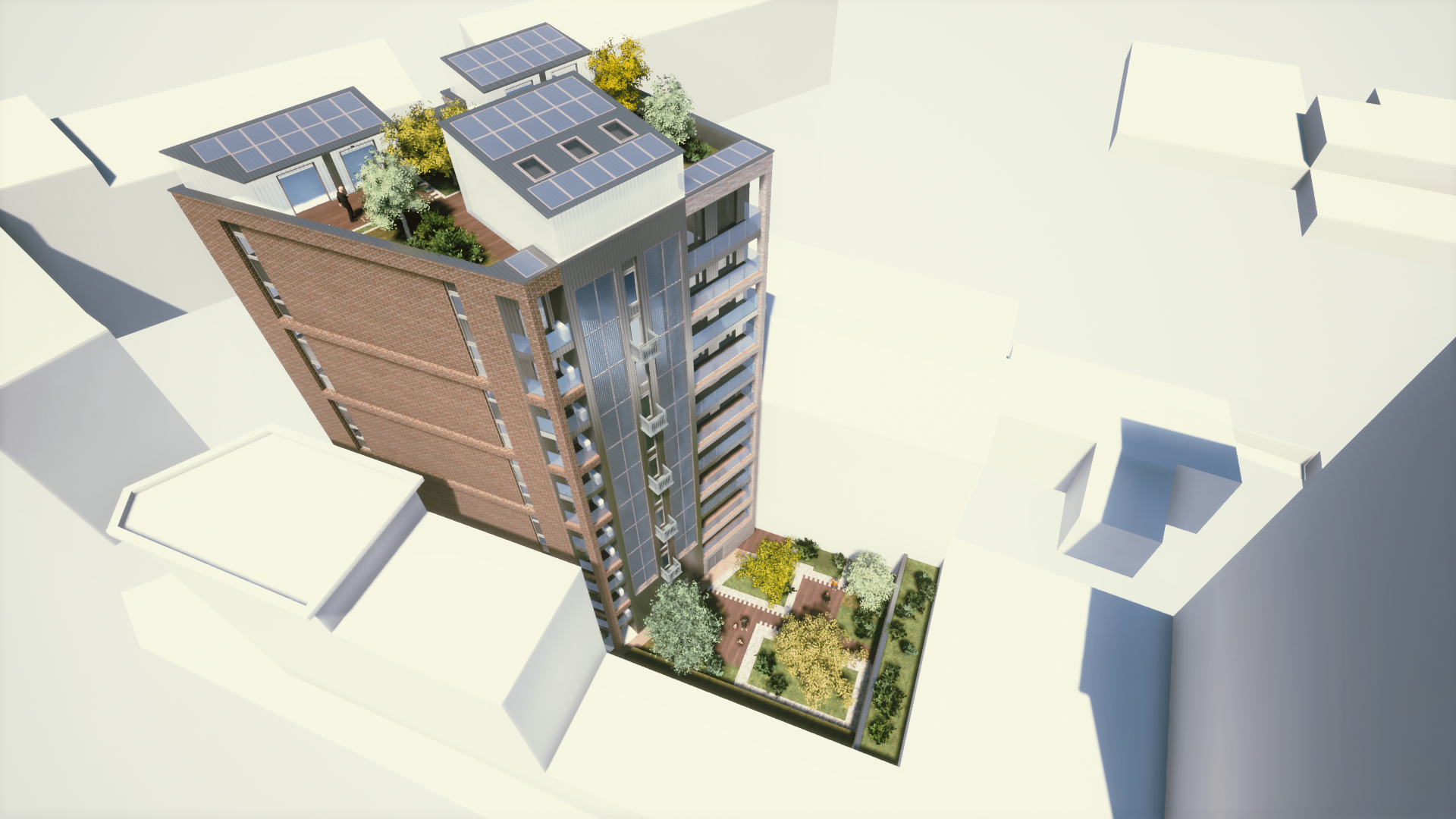 The Houldsworth Street build to rent development seeks to deliver a range of one and two-bedroom apartments over 12 floors.
A spokesperson for Holmes Miller stated: "Houldsworth Street ties the accommodation into the Finnieston area with the 'Finnieston Strip' bars and restaurants, together with easy access to the hyrdo, creating a great base for young professionals or downsizing urbanites, providing a mix of 1 and 2 bedroom flats in a dramatic 12 storey block marking Cranston Hill.
"The sustainability credentials are exceptional: It is to be a car-free project, with low carbon travel encouraged through 125% cycle storage, a green travel plan and two electric rental car spaces in front of the block for the residents and shared with the wider community; the building envelope will have high levels of insulation, and ultra-high levels of airtightness - supported by a whole-house heat recovery ventilation system in each flat, creating a healthy, low-CO2 internal environment; there will be no gas in the building, with all heating and hot water provided by air source heat pumps, and electricity will be generated by a significant amount of photovoltaic (PV) panels in vertical arrays on the south wall, on balcony glass and on spare rooftop areas.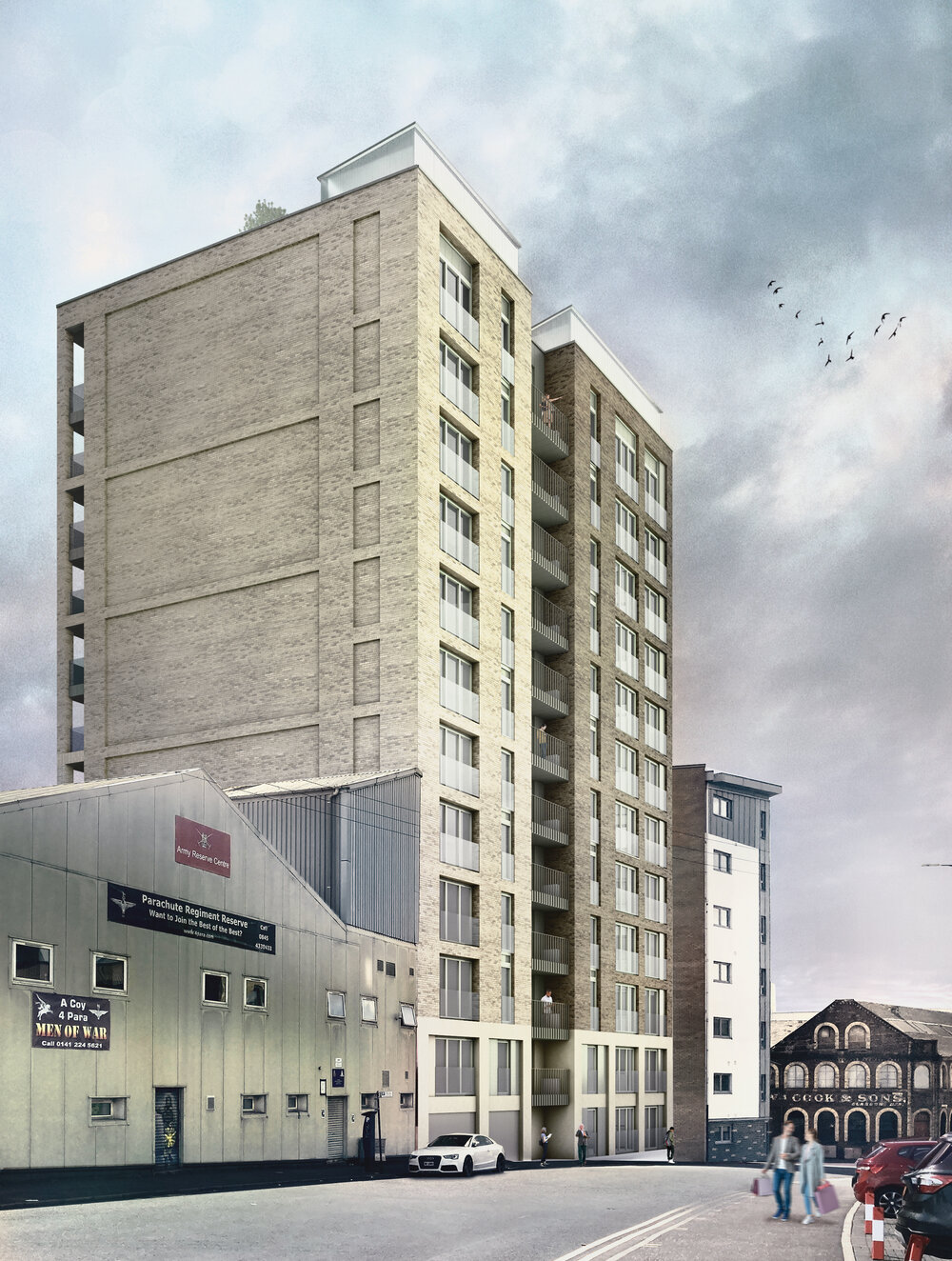 "The heat will be delivered to the flats through underfloor heating. Cooking facilities will be provided by induction hobs and all lighting will be low energy LED. Heat batteries will be provided to store the energy created by the PV; The health and wellbeing of the occupants will be served by a generously landscaped backcourt and a spectacular rooftop landscaped deck, with views across the city. Every flat will have private external balcony space and these, together with the French balustrades, will allow generous, full-height glazing, bringing the city views into the living spaces."
The project aims to build on the success of the build-to-rent project at Kent Road project, where 20 flats were created in a striking new urban block across from the Mitchell Library.
Holmes Miller and Kelvin are already building again at Shawlands Bowling Club where the flats are now being marketed.
---