Video: First pods land on site at Hillcrest's sustainable modular housing development in Dundee
The first pods have arrived on site and been fastened to a special steel frame at a cutting edge £13 million Hillcrest development at Dundee's Victoria Dock, which will also be Scotland's largest modular construction project of affordable homes.
The pods began arriving around a week ago at the Dundee waterfront site, marking a key milestone in the innovative project.
The pods, constructed by Enevate Homes, arrive at the site as almost fully completed sections of the apartments, pre-fitted with most of the wiring, pipework and interior finishings even including kitchens and some white goods. The pods are then lifted into place in a specific order and position, before being fastened together and to the steel frame to create the apartments.
---
---
The development, which is being project-managed by Culross, will deliver two blocks of waterfront apartments, with the modular pods being constructed off-site at a special facility, speeding up on-site construction time and hugely limiting demand on raw materials.
Off-site, the pods are effectively 'spun' from spools of steel, being fabricated into shape and fitted out internally before being transported to the Dundee development site.
The modern apartments will also have a range of energy efficiency measure built in to reduce carbon footprint and tenant energy bills. This includes high performance insulation and cladding that exceeds the government's standard.
---
---
The properties will offer a mixture of one and two bedrooms and will have balconies giving outstanding views over the city or the river.
The largest affordable modular development so far in Scotland, one block will consist of 53 apartments for social rent, while the second block of 66 apartments will be for mid-market rent.
The development is being delivered in the heart of the city's wider waterfront regeneration area, only a stone's throw from the V&A, Slessor Gardens and city centre. Completion is expected to be early 2023.
---
---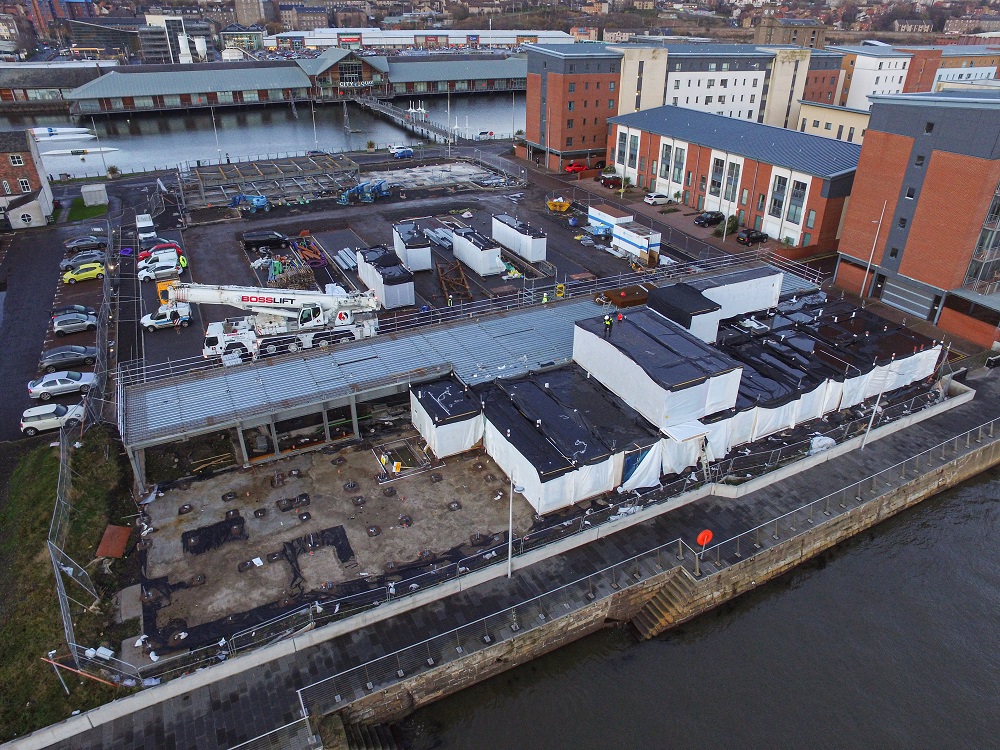 Hillcrest's deputy chief executive, Fiona Morrison, said: "Our development at Dundee's Victoria Dock is hugely special on many levels.
"Not only is the method of constructing the modules and their application in a real-world project a first for Scotland, but the site's location in the heart of Dundee's wider waterfront regeneration adds an extra jewel in the development's crown."
Emma Garry at Cullross added: "We are delighted to be working again with Hillcrest on this prestigious and unique project, in such an important setting. We have strong connections to Dundee and are extremely proud to be developing a new way of constructing Affordable homes with our partners at Enevate and Hillcrest."
---