Views sought on residential-led redevelopment of Leith tower
A public consultation has opened into plans for a mixed-use residential redevelopment of an outdated office block at 1 Rennie's Isle in Leith.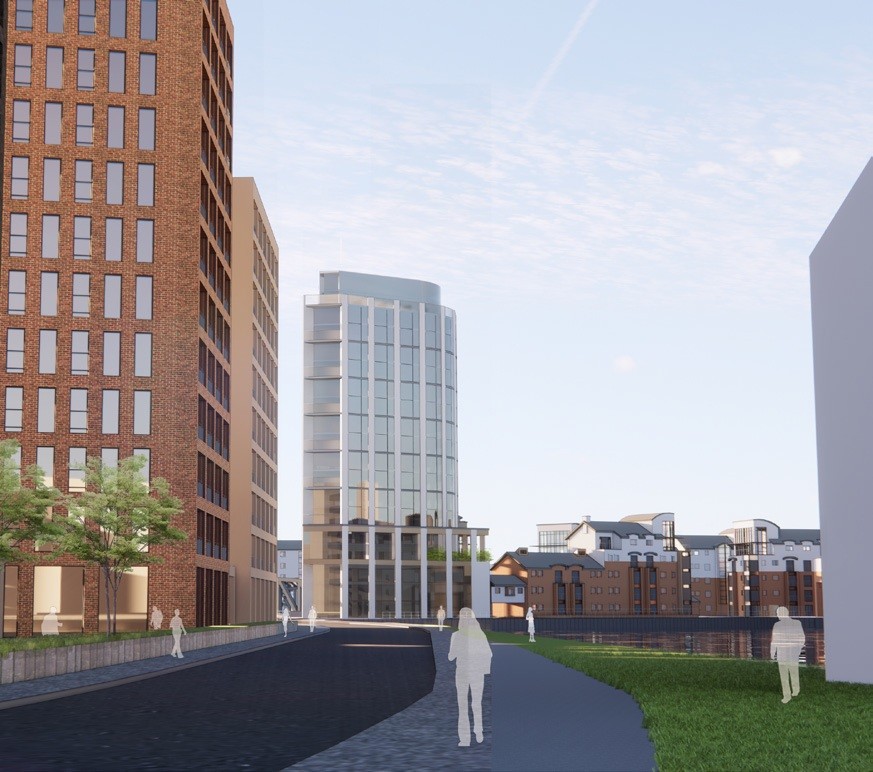 Union Property Services and architects Sheppard Robson want to deliver a "sustainable" Build to Rent and commercial development, with affordable housing integrated throughout. Planning consultant Ryden and heritage consultant Simpson & Brown make up the design team.
Union Property Services is the parent company of VRS Ltd which purchased the Rennie's Isle property approximately 15 years ago.
---
---
The consultation documents read: "The Build to Rent development responds to demand for quality rental accommodation and affordable homes in Edinburgh. It will nurture tenant loyalty through high quality day-to-day management, and residents' identification with the place they live. As such, VRS Ltd are investing heavily in the public realm, in placemaking and curating activities that will create a strong sense of community, and be integrated in the surrounding neighbourhood.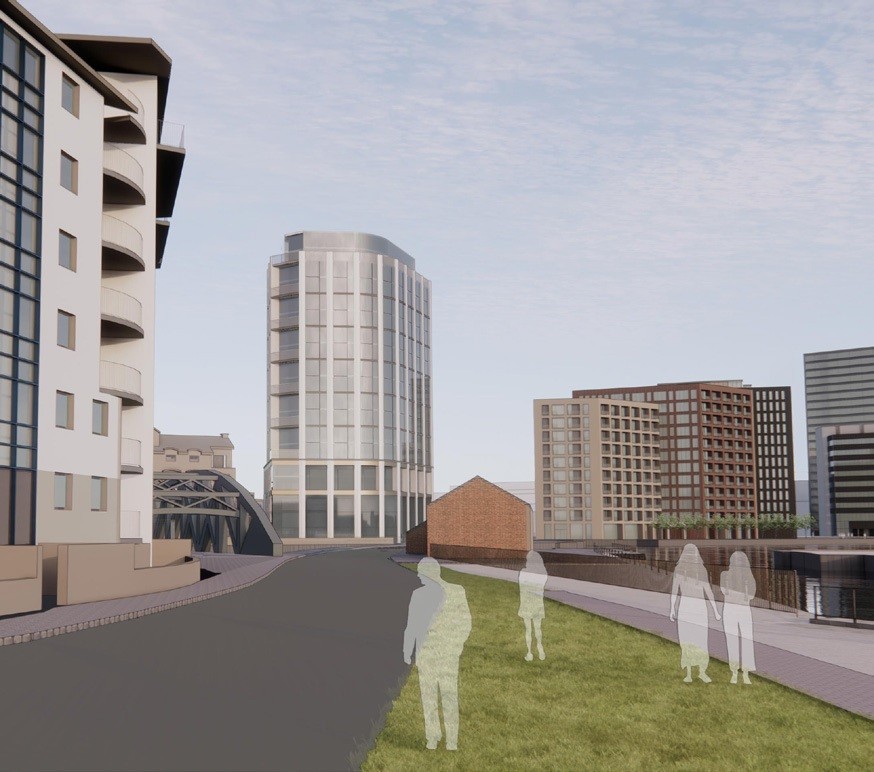 "A new route along the river side will run through the site from Ocean Drive to the Victoria Swing Bridge. It takes inspiration from river side walkways elsewhere in Leith and is consistent with aspirations to enhance local connectivity. At Ocean Drive's junction with Rennie's Isle, there will be a new public space that will form a welcoming gateway to the scheme from a rejuvenated Rennie's Isle. To the north along Ocean Drive, further investment in the public realm will ensure this street will become a pleasant pass through, with active frontage and new pavements.
"Within the proposed building, a strong sense of community will be nurtured by having a central entrance from Rennie's Isle. This will include concierge, post and parcel rooms, a management hub and amenity areas with lounges, waiting areas, play zones and a gym, all served through a shared community hub. Residents will access the lifts and stair cores through this hub and it will become the main social space of the development. The cores will integrate vertical movement, service shafts, recycling and refuse management. On the upper levels, there will be a mix of private and affordable studios, one, two and three bedroom homes; 25% of which will be affordable units. Residents will also have access to external terraces.
---
---
"The development will be a place residents will be proud to call home; and it will make a major contribution to the realisation of the council's ambitions for Leith and in delivering more housing in suitable locations."
---