Work progresses at pace at Edinburgh's first Passivhaus school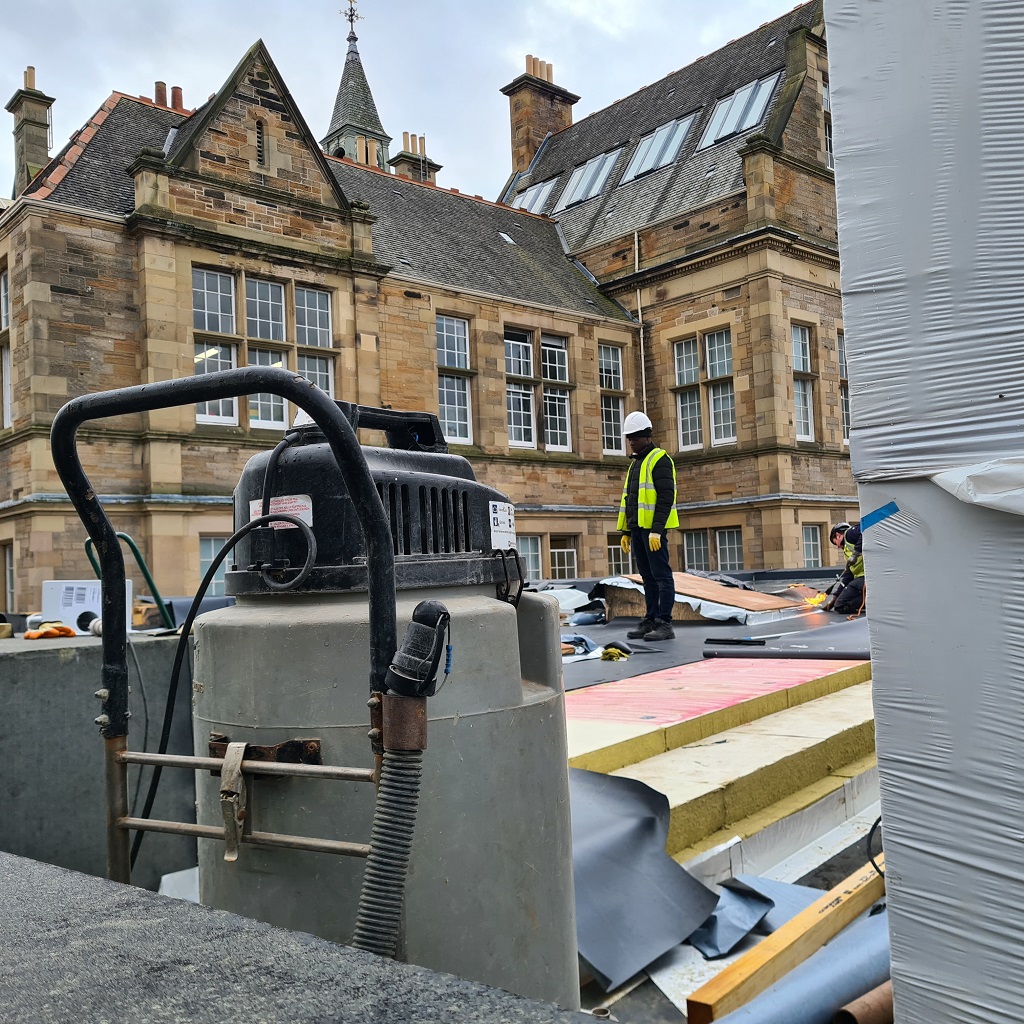 Work is progressing on a new classroom block on the grounds of Sciennes Primary, which will see it become the first Passivhaus primary school building in Edinburgh.
The extension will provide much-needed extra space for classrooms as Sciennes already has one of the largest rolls in the country and has been using temporary accommodation to cope.
The groundbreaking project will include features such as thermally broken foundations, quadruple glazing and air source heat pumps. A mechanical ventilation with heat recovery (MVHR) system will be installed and will provide fresh filtered air directly into classrooms whilst mitigating ventilation heat losses by up to 90%.
---
---
The structure uses stone-clad, cross-laminated timber (CLT), a comparatively low carbon option for minimising heat loss and for simplifying the airtightness of the building's envelope. It will also adopt novel building materials such as Foamglas within the load-bearing construction to mitigate thermal bridges at the foundations, doors and windows.
The new classrooms will be situated behind the current grade B listed school building, which is providing an extra layer of difficulty to the build given space constraints onsite. The existing primary school building remains open during the build causing further complexity.
Outside of the classrooms, there will be a rain garden and permeable landscaping to minimise the discharge of surface water into the combined sewer. This will reduce the strain on the local combined sewer system and sewage treatment sites.
The development of the new Passivhaus classroom block comes as the Scottish Government announces plans for every domestic home in Scotland to be built to a Scottish equivalent standard.
---
---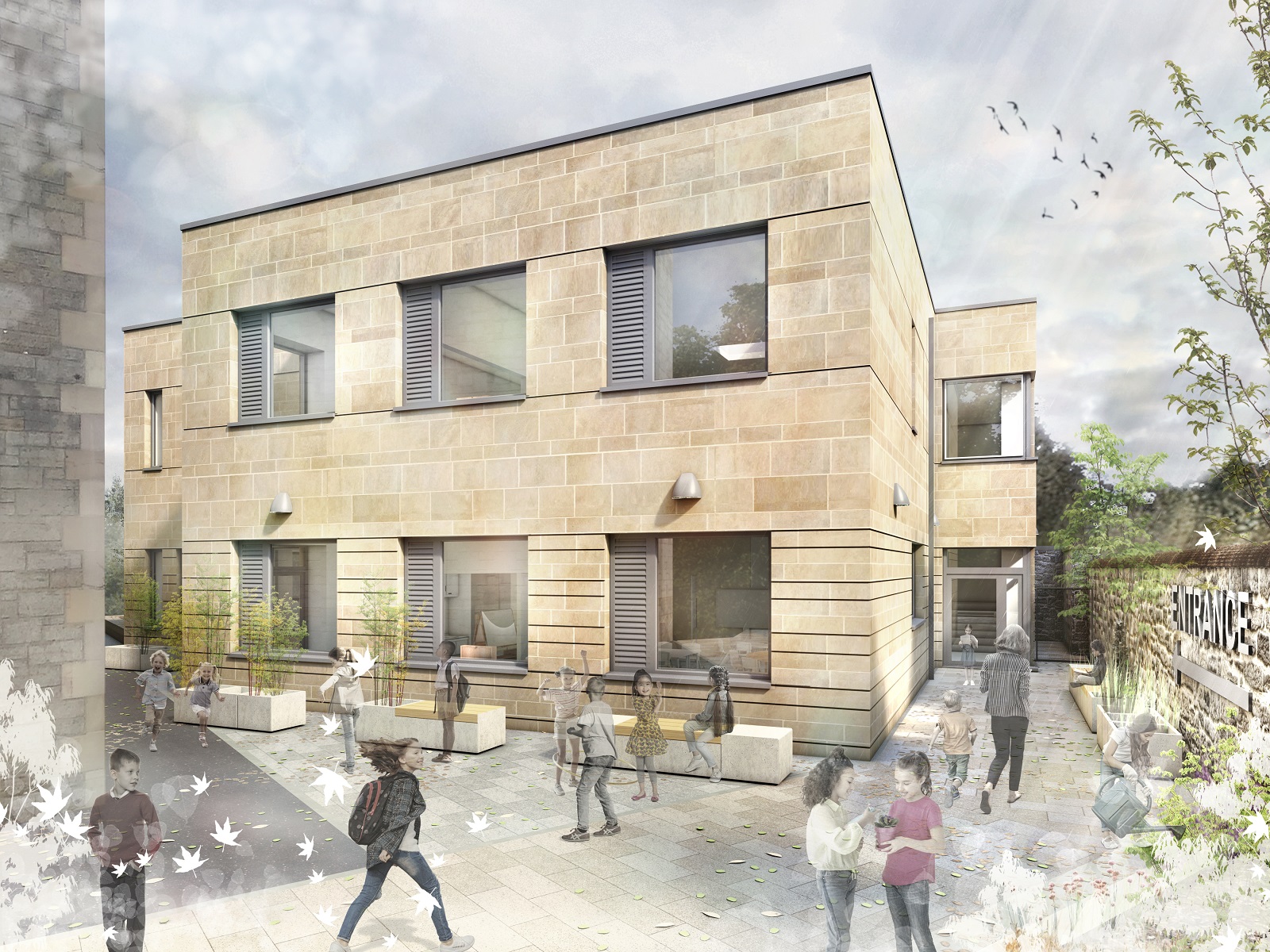 The structural engineering and the structural embodied carbon calculations have been provided by Edinburgh-based Will Rudd and led by Jamie Paterson. Jamie is one of only a handful of structural engineers who is also a certified Passivhaus designer in Scotland.
Maxi Construction was awarded the £2.7 million contract to design and build the new classroom block by Edinburgh City Council. The project is scheduled to be finished in summer of this year.
Jamie Paterson, certified Passivhaus designer and senior engineer at Will Rudd Edinburgh, said: "It is so important that new buildings are designed to be "Net Zero ready" to avoid the need for future upgrades, which can often be costly and imperfect.
---
---
"This new Passivhaus classroom block will provide an energy efficient building that will continue to improve as the national energy grid decarbonises. Adopting the Passivhaus standard in combination with embodied carbon conscious design is a huge step towards achieving the target of net zero by 2045.
"With quadruple glazing and state-of-the-art heating and ventilation systems, this building will not just have a very low carbon footprint, it will also save significantly on energy costs for years to come.
"Maxi Construction has been doing a great job on-site, evidenced by the recent interim air test of just 0.05 ACH. This figure is considerably better than required to meet the Passivhaus Standard and a great sign going into the next phase of construction works.
"As one of only a few structural engineers who is also a certified Passivhaus designer in Scotland, myself and Will Rudd are perfectly placed to assist in these sorts of builds. This is a first for Edinburgh, but it certainly won't be the last."
---
---
John Aitchison, Maxi Construction's managing director, added: "At Maxi Construction we appreciate the importance of protecting our built environment and are actively educating and developing our team to be at the forefront of this movement to net zero by 2045.
"We're honoured to be continuing our working relationship with The City of Edinburgh Council on their first Passivhaus primary school building. With such an educated team of designers behind us we're enjoying our first experience of working to the Passivhaus standard."
---