Construction Leader: Grace Mair hails Thomas & Adamson's 'serious' approach to surveying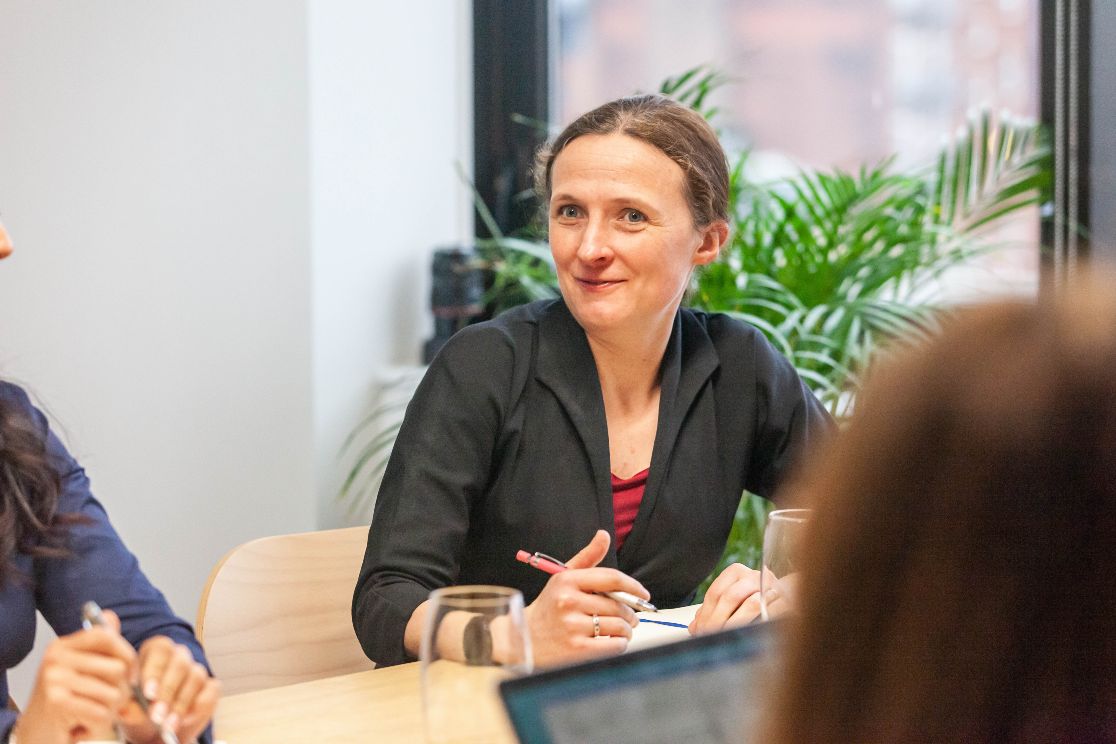 This month's SCN Construction Leader Grace Mair talks to Margaret Taylor about her journey to becoming a regional director at Thomas & Adamson, the cost impacts of the pandemic and Brexit, and what the future holds for the construction sector.
Grace Mair never meant to become a surveyor. She started off studying electrical engineering at the University of Dundee and the intention was to make that her career. But, having gone for a graduate interview with no expectation of getting the job, she found herself enthused about what surveying had to offer. Now, nearly two decades later, she is well and truly immersed, serving as regional director at Edinburgh construction & property consultancy Thomas & Adamson where she specialises in cost management in mechanical and engineering (M&E) services.
"I got into surveying by accident," Mair recalls. "I was applying for graduate jobs and saw a surveying one at a company in London. I went for an interview thinking I wouldn't get it because I didn't know what surveying was but I thought it would be good interview practice. I came away thinking 'I really want to do that job'.
---
---
"I was interviewed by two guys who were really enthusiastic about the job and I thought 'wouldn't it be great to do a job and feel like that about it'. I got the job and I spent five or six years there, during which time I worked full time, did an MSc on the side to convert my engineering degree, became chartered, and had my daughter."
Having achieved all that, Mair and her husband eventually decided to move back to Scotland to bring their daughter up and her employer - Gardiner & Theobald - approved a transfer to its Glasgow office. Given her strong focus on M&E work in particular, Mair began to look for a move and joined Thomas & Adamson ten years ago, saying she was attracted because the firm "takes its M&E quantity surveying very seriously".
"They have a dedicated team in Scotland, which very few competitors do," she says. "At my previous place, I always felt I was having to justify how much time I spent on jobs."
Though she joined Thomas & Adamson as a senior surveyor, Mair became an associate director in 2018 and was promoted to regional director in April last year. The management position has not been without its challenges, not least because of the difficult conversations Mair has had to have with clients due to the sharp increase in costs that has been seen across the industry since the pandemic and in the wake of Brexit.
---
---
"There's also a lot of new legislation that we have to comply with, which is great because we need to think about the future and being greener but it all adds to the cost of a project," she says.
"Clients benchmark costs with projects that were done a few years and for them the costs don't add up. They kind of understand but because the changes haven't come to site yet they want to know why it's costing so much more. There's an increase because of newer equipment being used, newer systems, things that will be more cost effective in the longer run. There have been quite a few difficult conversations about how things have moved forward and that means the project doesn't benchmark against the things they are hoping it will.
"Some clients are expecting an uplift, but some are quite surprised and everyone has to work harder to make the whole job work."
Everyone is already working harder due to the labour constraints being experienced across the industry, something that is also adding to the cost base.
---
---
"It's a real struggle for me to get someone in to do what I need them to do," Mair says. "As a quantity surveyor, it's really hard to get the right person and the contractors on site are struggling too because a lot of their labour is going to agencies, which pay so much more. They're struggling to keep staff because of that - to get labour they have to pay higher."
Not that Mair feels despondent. Indeed, while advances in technology are adding costs into the system for now, in the long run she believes it will help make projects more cost-effective and that that can only be a good thing for the sector as a whole.
"Costs will level off," she says. "I don't see them necessarily decreasing but there will be a levelling off, which will be helped by the fact that the technology will be more familiar to everyone. An example is solar panels. At first, we were costing them at £700 to £800 per square metre but they're now nearer to £300 a square metre. Even though the cost of materials has increased there's been a drop because manufacturers have caught up with demand.
"I'm looking forward to seeing what happens in the industry in terms of smart technology and how that is used to help when new regulations come in in terms of reducing energy demand in buildings. It's quite an exciting time trying to get to net zero and implementing the targets set by government. Those targets will be challenging. With the infrastructure we have it's going to be a challenge to put everyone onto electricity and things like hydrogen are just too far away to be used at the minute, but we'll wait and see. It will be interesting to see what happens in the next ten years."
---