Dunbar scores with return of rugby minis tournament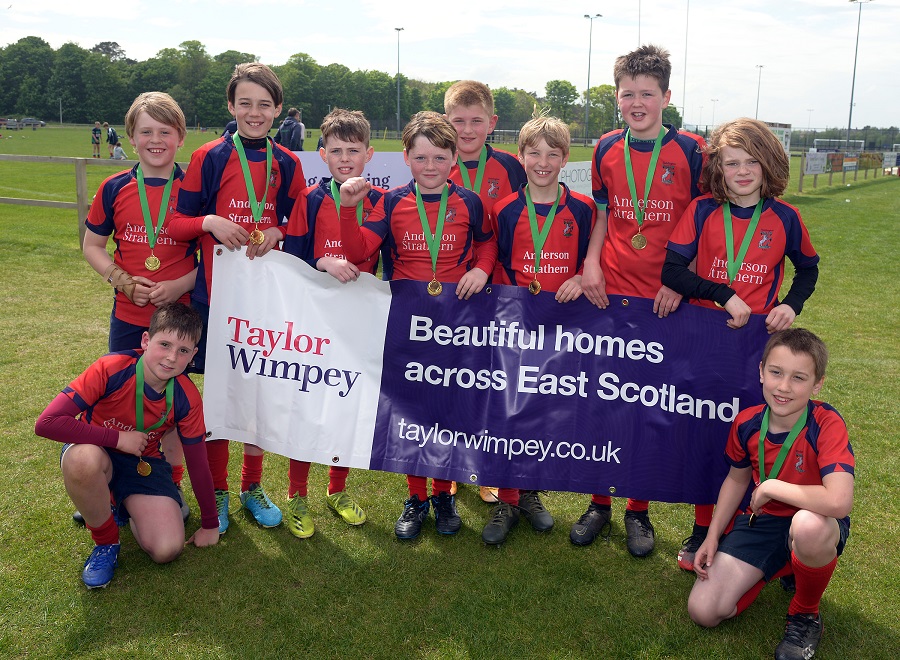 The return of the annual Dunbar Rugby Football Club's annual minis tournament, sponsored by Taylor Wimpey East Scotland, has been a huge success with hundreds of children taking part.
This year's event was staged at Hallhill Sports Centre in Dunbar on Sunday 15 May and was as popular as ever with over 400 children from ages P3 to P7 from East Lothian, the Borders and Edinburgh taking part in an exciting day of rugby.
There was no overall winner this year for the Primary 3 group, this year's other winners are: Primary 4 – Duns; Primary 5 – North Berwick; Primary 6 - Haddington; and finally the Primary 7 winners are North Berwick.
---
---
Sponsoring the Dunbar Rugby Minis Tournament is a great opportunity get fully involved in the local community as Kirsty McGill, sales and marketing director for Taylor Wimpey East Scotland comments: "We're really proud to continue our sponsorship of this fun tournament. This is our 10th year of supporting this great community event that attracts teams from across the local area, and we really enjoyed being involved in what was a fun day out for families.
"Our previous developments have undoubtedly attracted new families to the area so this sponsorship is an ideal way for us to extend our support and commitment in the local Dunbar community. Our next development coming soon in Dunbar is Belhaven Way, allowing us to continue to deliver a great choice of family homes locally."
Justin Pearce, Dunbar Rugby Club chairman, added: "It was great to get this year's event back on the fixtures calendar after a two-year break. This year's minis tournament was a great success with an excellent turnout of support for the children involved in the matches. We were thrilled to have Taylor Wimpey East Scotland as our main sponsor for this event, and to have representatives from the Scotland U18 team – Elliot Young, Finlay Thomson and Poppy Young - here to present every child who had taken part receive a medal. Everyone looked very proud of their achievements whether they won or lost.
"The Club enjoys fantastic support from its sponsors, volunteers, coaches, referees, parents and most importantly the children who ensure that the tournament remains a great success each year!"
---