ECO helps workers feel safe at work during COVID-19
Solutions experts ECO, which has helped thousands of UK care home workers keep safe during the coronavirus outbreak, has applied its thinking and technologies to helping people feel safe in workplace environments.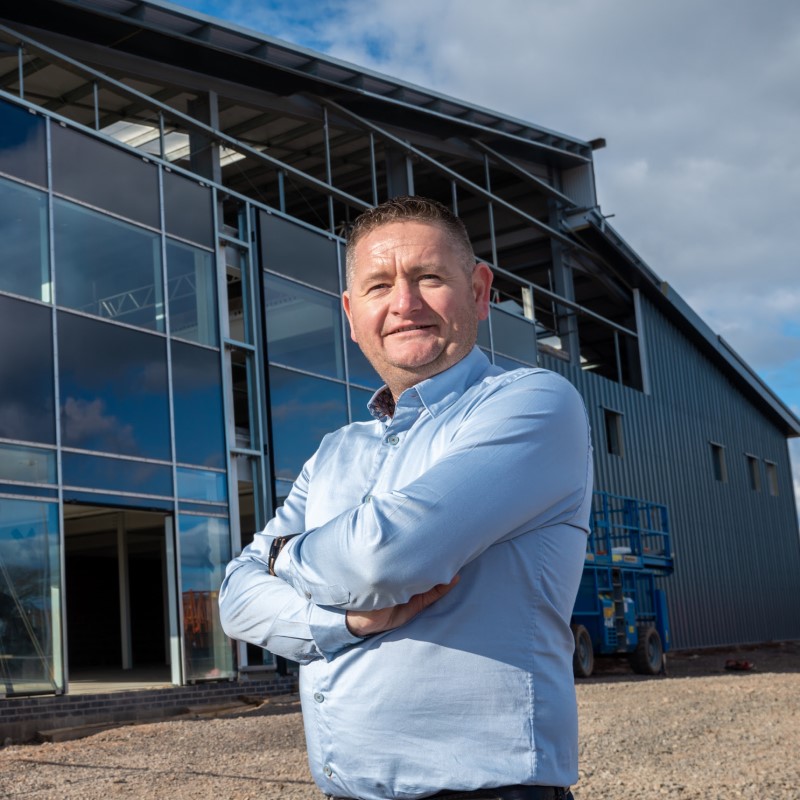 The firm has assembled a range of technologies aimed at keeping areas free of COVID-19 infection by preventing the virus from getting into workplaces
ECO, which is based in Scotland, has a full COVID-19 emergency rapid response solutions operation with a range of anti-virus sanitiser, PPE including masks and visors, thermal imaging cameras, testing kits, testing pods and hygiene portals.
---
---
Eddie Black, ECO managing director, said: "A lot of people have been talking about how do we deal with COVID-19 within an office or work environment. They have been focusing on how to keep people two metres apart.
"The answer for many workplaces is that you can't. Think about the communal areas, like toilets and kitchens, stairs, corridors, even the front door. How are you going to prevent people from coming into close proximity in these areas?

"Employers have a duty of care for their employees and are required to take all necessary precautions to ensure the physical and mental well-being of their people. To try to keep communal areas in workspaces clean and safe might involve sanitising teams working all the time and that's going to be a huge cost for many businesses.
"Our solution is to do everything feasible to prevent the virus from getting into the workplace in the first place. We will achieve this with a combination of future-proof and adaptable technologies situated outside the premises. These technologies are designed to mitigate the risk of an infected person entering a facility or premises and keeping workplaces safe. They will reduce the impact of COVID-19 on businesses with the added benefit of enabling confidence and normality in the workplace."
Mr Black explained that making sure the technologies are affordable, and value for money, for businesses and organisations of all types and sizes is also key.
---
---
"I am a business owner myself and I know that to ensure the health and well-being of our people we are going to have to spend some money. One of the key things for me is that I only want to spend that money once. The solutions we have put together, apart from the consumables, are all leasable or hire-purchase items which don't impact on your cash flow."
Mr Black explained how the technologies, including thermal imaging cameras, testing kits, testing pods and hygiene portals, work together to help keep people safe. He said: "The first line of defence are thermal imaging cameras situated at a location outside premises which can detect someone's temperature, whether that's an employee or a visitor.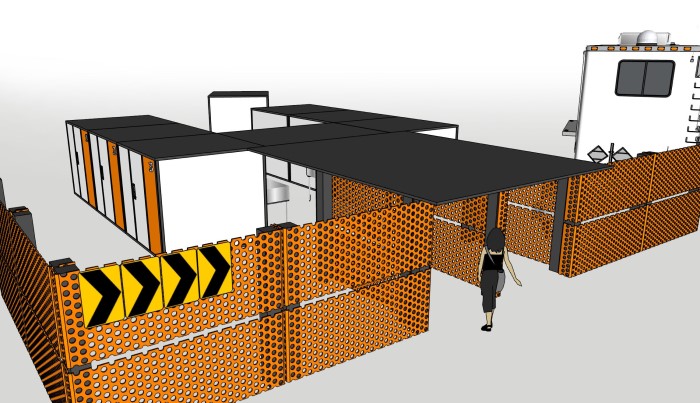 "If the camera picks up a high temperature then that person would need to go to a nearby testing pod. Tests will be carried out at the pod and the results will be available within 15-20 minutes. If a person tests positive they will have to comply with all government and public health restrictions which are in place at that time, such as self isolating.
---
---
"The test results will be time-stamped, geo-mapped, and logged so that individuals, and employers, know when someone is safe to work. People who test negative will then go to the entrance. But before they go through the front door they will enter a final sanitisation stage. They will walk up to a hygiene portal which will have a touchless hand sanitiser dispenser which will also activate a fine sanitising mist which you walk through, which will also have a tray to ensure the soles of your shoes are sanitised as well.
"Then you will be able to continue into your workplace knowing that you and your colleagues have all gone through the same processes to help keep you safe."
ECO is building its own state of the art, 3,000-square-metre headquarters for 80 employees at Annan in Scotland, where Mr Black will be deploying the technologies to protect the health and well-being of his own team.
He plans to use all the technologies outside the building, as well as keyless entry, intercomms, and antivirus coverings on desks and chairs, to help keep COVID-19, and any other future viruses, at bay.
---
---
Mr Black said: "We can reduce the risk massively if we use all these technologies. It's all about looking after people, and making sure people are as safe as possible. There is a requirement on all employers to take what actions they can. Customers will also demand it of the businesses they interact with."
ECO's COVID-19 emergency rapid response solutions division has already helped the nation in its time of need. It delivered one million items of PPE to UK care homes within seven days. And ECO's sanitising solutions helped a UK factory, making material for visors for the NHS, keep operating 24/7.
ECO has also launched back-to-work sanitising kits for when the lockdown starts to be lifted.
When organisations reopen ECO has sanitising kits suitable for a range of business needs from a one-person builder to a call centre employing 500 people.
ECO's workspace division is also on hand to advise businesses how to ensure their workspaces comply with any regulations post lockdown.
---
---
With home working continuing for many people, ECO has already supplied hundreds of homeworkers with its range of home-worker kits to help individuals with their health. well-being and productivity while working from home.
Read all of our articles relating to COVID-19 here.
---