Eco signals end to home working with launch of Annan HQ
Multi-discipline business Eco will today open its new state-of-the-art company HQ in Annan which was built by the company during the pandemic.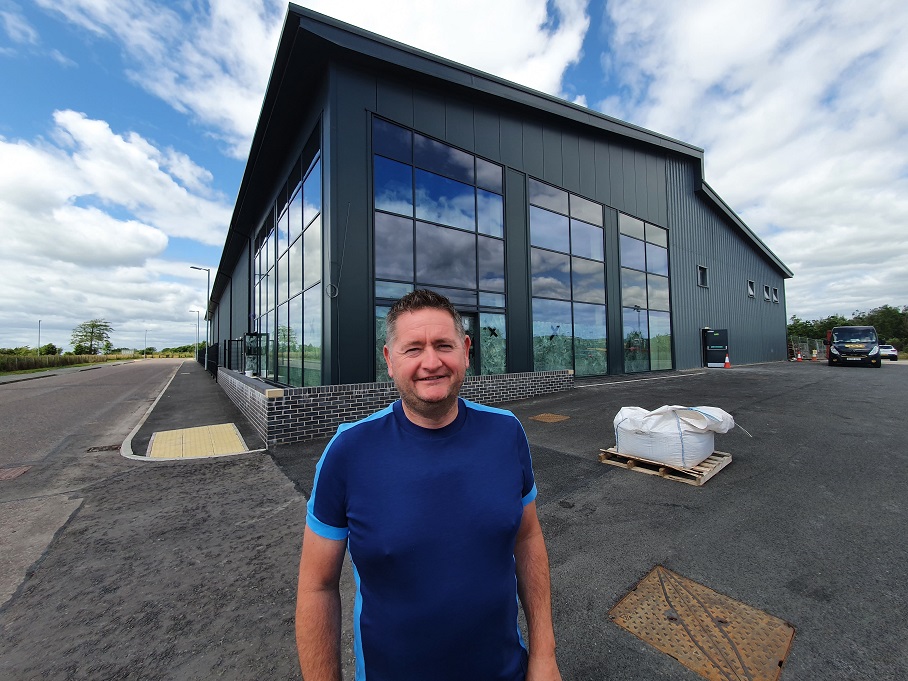 For company founder Eddie Black, the statement building, which includes a world-class multi-million-pound processing plant also assembled by his own team, marks the start of an exciting next growth phase of his Eco business - and the end of home working.
The managing director, who is set to open Eco's 3,000 square-metre HQ to staff for the first time today, said he is in no doubt that the time to return to the office is now.
---
---
"Working from home for me can stifle ideas and stifle innovation," he said. "You can also get into a rut working from home."
Eddie added: "People sometimes forget that working from home also means living at work and that can have a lot of negative impacts on families, including on mental health. We wanted to create an environment where people want to come into work.
"This building is about bringing everyone together where everyone brings something to the table.
"We have amazingly talented people in this business across all the different companies in the group. When they are not together the business suffers. Bring them together and we get a lot of brilliant ideas emerging and tasks getting completed immediately.
---
---
"We spend a lot of our time at work so we wanted to create a building which works for our team in the way they live their lives and a place where people want to come and be part of everything."
As well as light, modern, inspiring workspaces at the Team Eco HQ at Annan, that also means allocating the top floor as a designated health and well-being area complete with gym and roof-garden-style relaxation area.
"Health and well-being of the team is vitally important and we do everything we can to support our team," said Eddie.
"Traditionally people might have thought they have to go home before they go to the gym or go and do their exercise activity before they set off for work in the morning, but if we can provide those facilities here then we are making people's lives easier.
---
---
"We are also looking at how we might be able to team up with other nearby businesses to offer some childcare provision which would also make life easier for parents and families.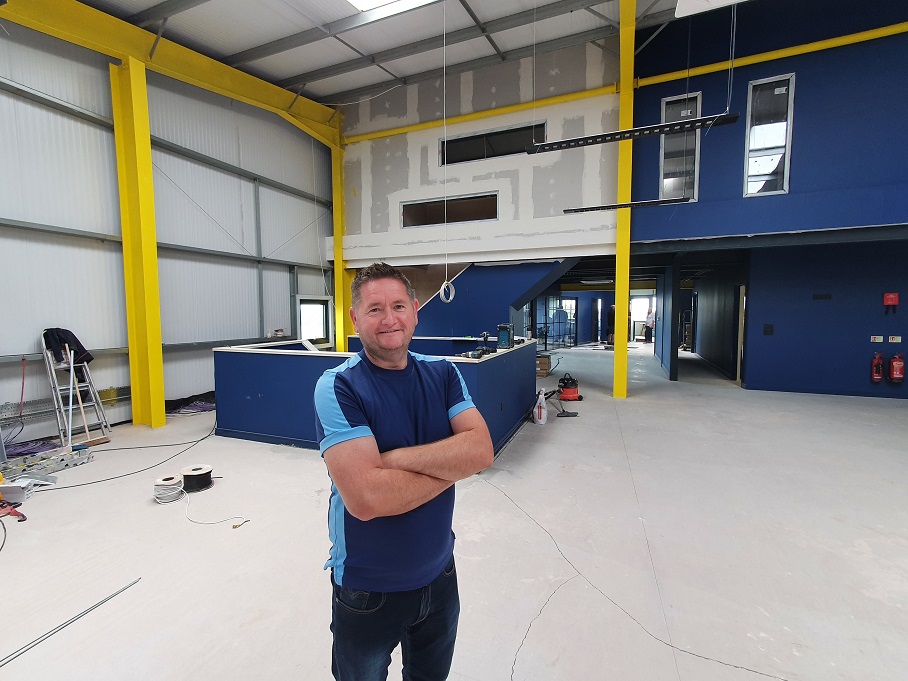 "We need to reimagine our workspaces and provide an environment where people want to be and to make it work for their lives.
"Recruiting top talent is difficult, and we have this in common with a lot of businesses. This building is an investment in attracting talent and retaining talent."
---
---
It's also the fulfilment of a promise Eddie made to his team more than seven years ago when the business was in its early days.
"We were in old makeshift buildings at the time. We won two big contracts, the company was growing, and I promised everyone at that point that I would build a suitable building more fitting of the business we were becoming.
"I wanted it for the people who have stuck by me. They have been through the mill and stuck by me through the good times and the bad times and if it were not for them the business would not be where it is now. That's been my commitment to them. This building is for them and for all the team. They have earned it."
With Eco's own expertise delivering quality, innovative solutions for clients, including in communications and IT, the building is also future-proof in terms of being able to adapt to future technologies and future environmental progress.
---
---
Eddie added: "We wanted to build something which would be the premier building in the area. It's a massive statement when you arrive here and see it for the first time.
"I might be biased - but I don't think you will see a more impressive building in Dumfries and Galloway or in Cumbria. It's like a city centre building.
"Now we want people to use it. We have facilities that rival anywhere in any city - and we want to create a buzz.
"We want businesses from across the South of Scotland to come together and collaborate here.
"We want suppliers to use it, clients to use it, people who are associated with us, people we do business with up and down the country, to come in and use it as a hub."