Edinburgh concert venue recommended for approval
Edinburgh's first purpose-built music and performance venue in more than 100 years looks set to be given the green by councillors.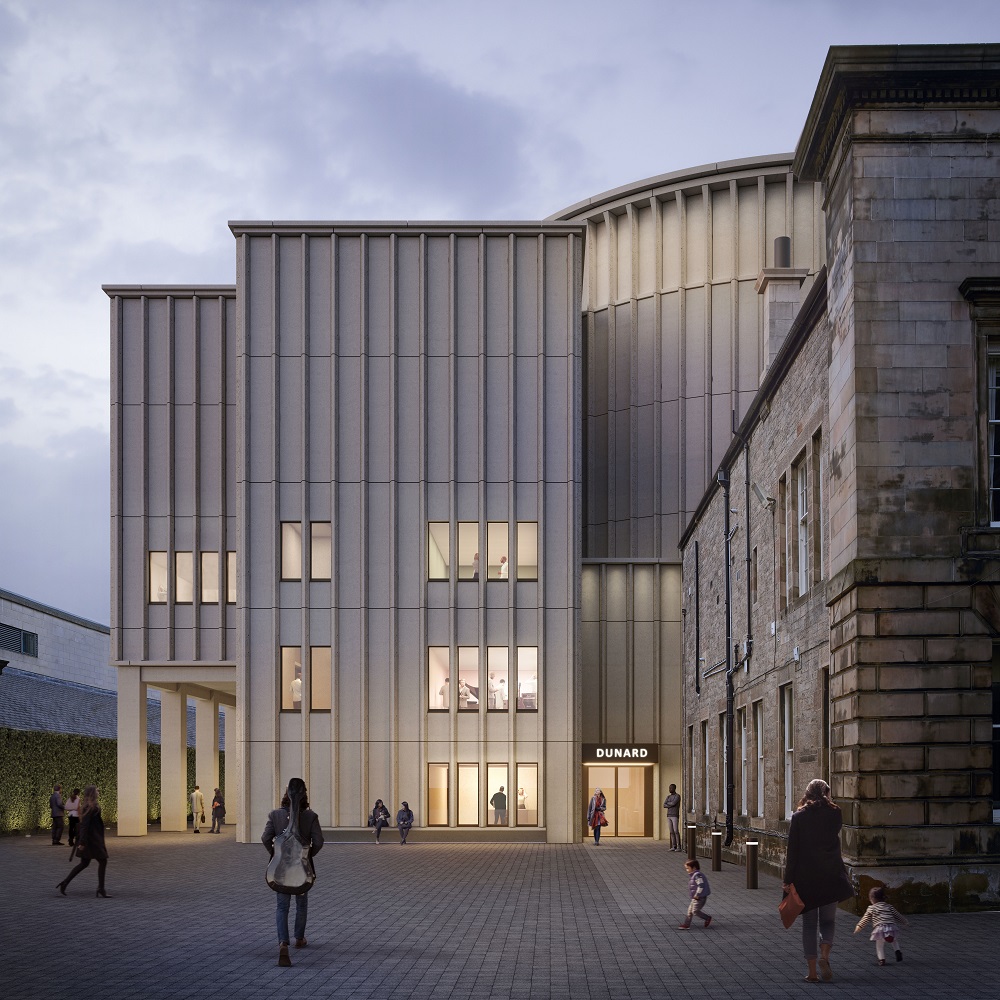 The performance hall, designed by acclaimed architect Sir David Chipperfield and supported by Royal Bank of Scotland, has been recommended for approval by the City of Edinburgh Council's planning officials.
The application will now be considered by the development management sub committee at a hearing set for November 24.
---
---
The 1,000 capacity Dunard Centre will sit behind Dundas House, linking to St Andrew Square with the Register Lanes and the new St James Quarter.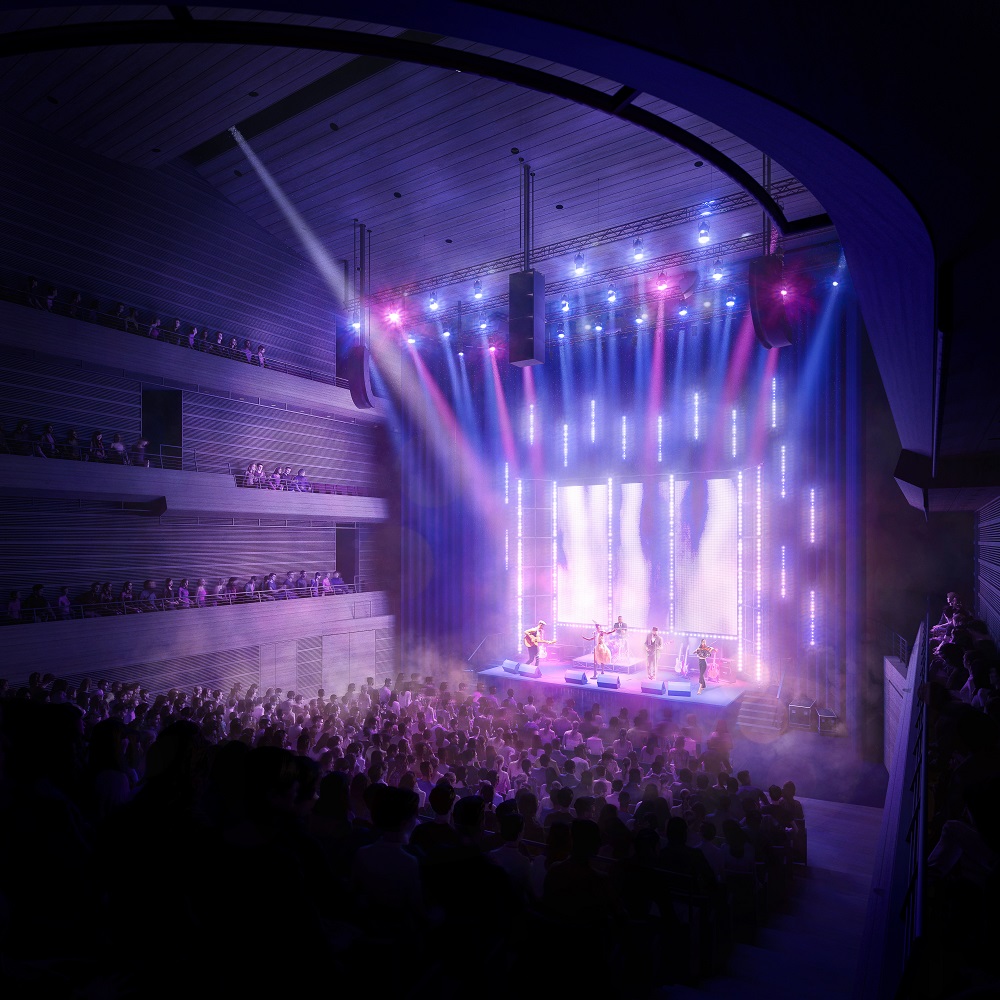 Specialist consultants Nagata Acoustics have been working with David Chipperfield Architects on the auditorium design.
Impact Scotland had originally secured planning permission in April 2019 for the venue. However, a judicial review against the project was brought by the developers of the nearby St James Centre who raised concerns that the council had breached rules to protect the World Heritage Site and a strict skyline policy for the city centre in approving the project.
---
---
Fearing that the legal battle could take years, Impact Scotland put the development on hold and was believed to have considered alternative locations for the venue.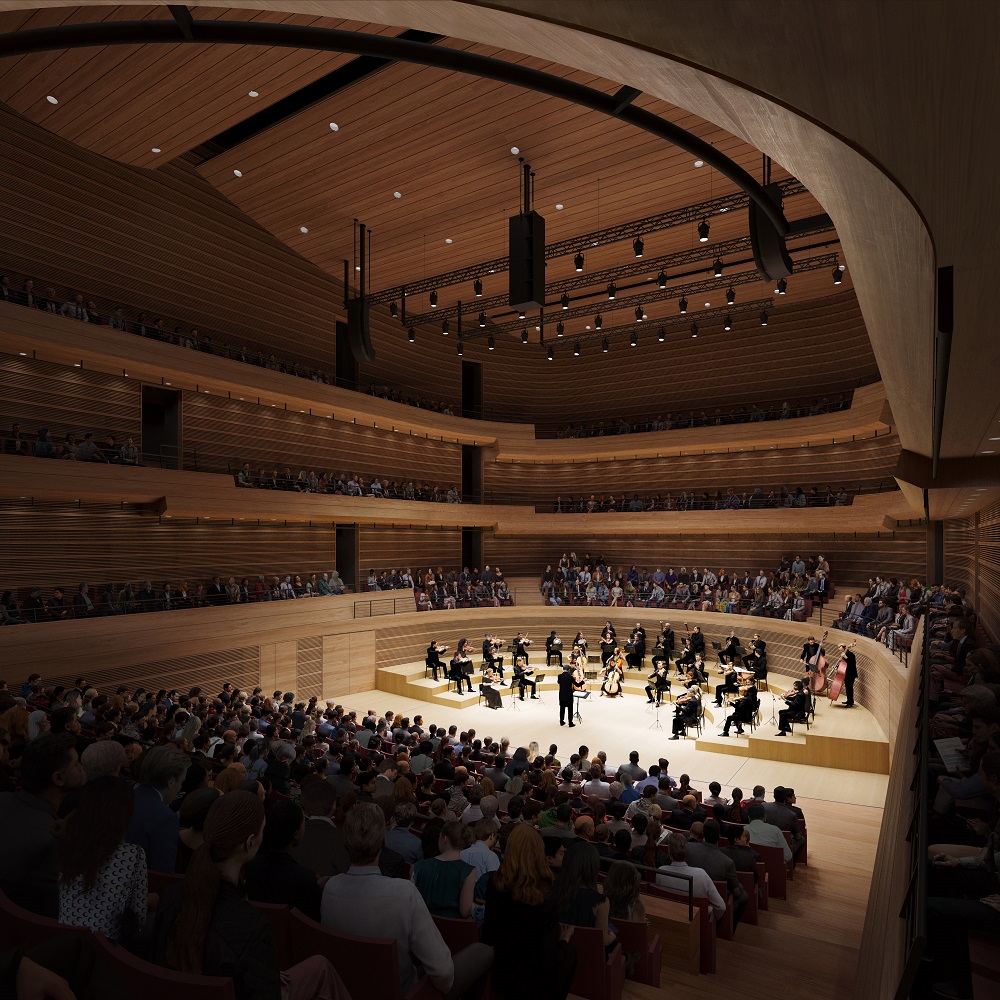 However, the design team in collaboration with Reiach & Hall Architects returned with a space that was "skilfully reimagined to create a world-class auditorium of exceptional acoustic quality in the heart of the city", retaining the 1000 capacity, while reducing the size of the proposed building.
The variation to the original planning application could see construction work begin on the Dunard Centre in 2022, with an estimated build length of three years.
---
---
The redesigned building will house a 1000 capacity auditorium with the capacity for live streaming, digital capture and broadcasting as well as flexible multi-purpose rooms for education, conferencing and hospitality. A foyer with informal opportunity for performance and café/bar with indoor and outdoor seating will also be included.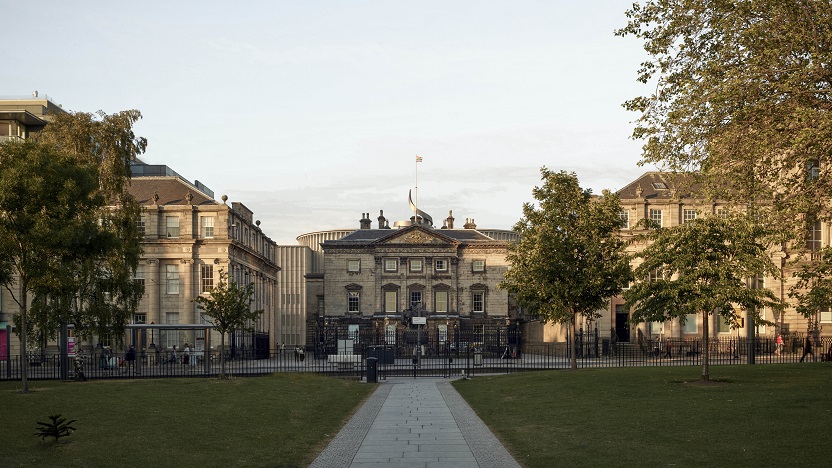 The budget for the project remains at £75 million, with two-thirds of this being met by private philanthropy and fundraising. Around £35m is being donated by Dunard Fund, and a fundraising campaign for a further £15m has already received significant pledges and has the support of Royal Bank of Scotland.
The UK and Scottish Governments are each providing £10m, and the City of Edinburgh Council £5m as part of the Edinburgh and South East Scotland City Region Deal.
---