Furloughed site management teams harness virtual learning to secure key professional qualifications
A cohort of CALA construction site management professionals, drawn from all corners of Scotland, have turned pandemic-driven disruption to personal advantage by tackling one of two advanced Scottish Vocational Qualifications (SVQs) in site supervision and site management, with the majority completing their studies in record time.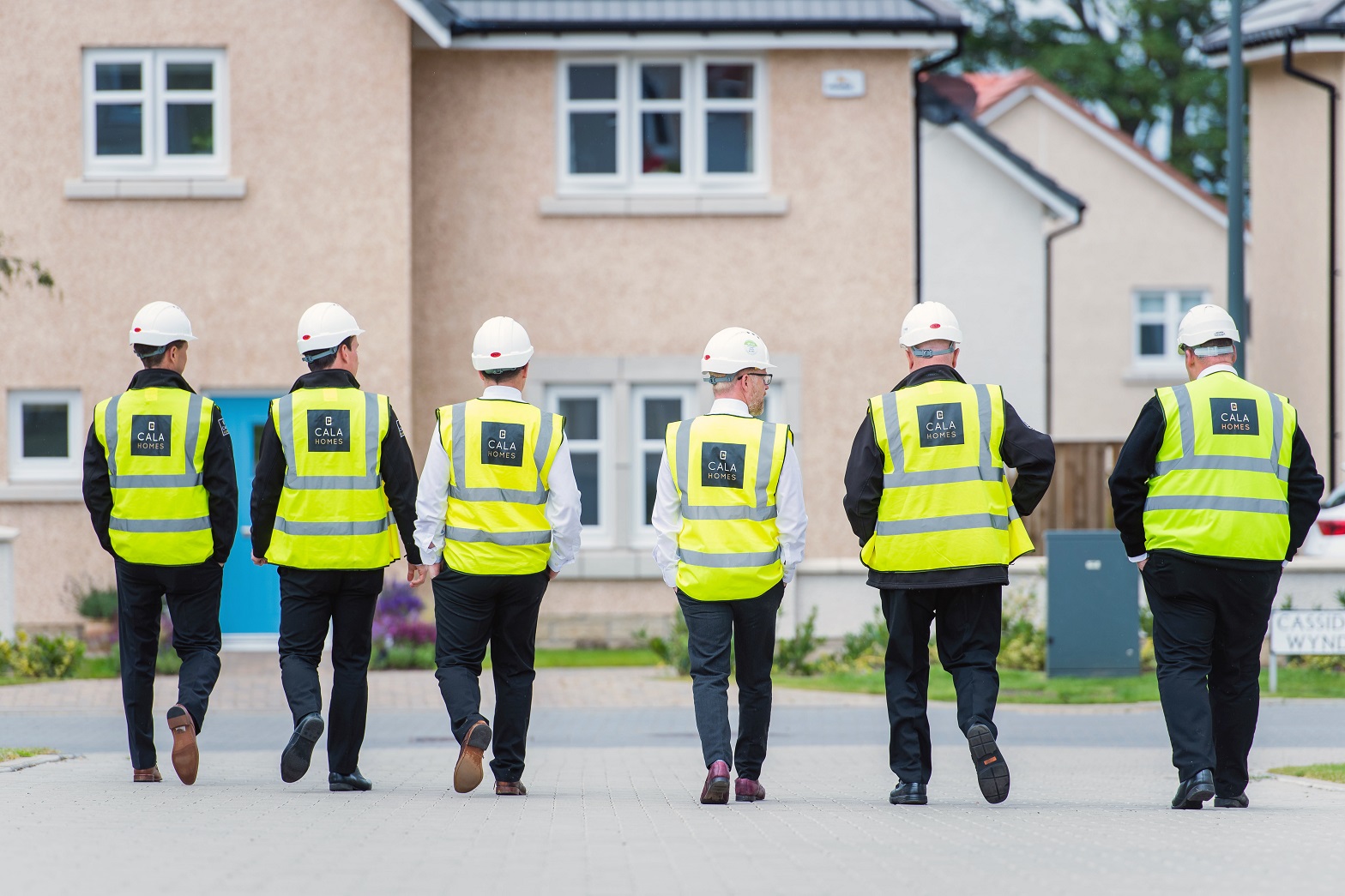 A group of 20 candidates was selected to take part in the innovative online programme, each tutored and supported throughout by CALA's construction management education partner Esteem Training of Glasgow. Having converted their delivery model to a blend of video instruction, online toolkits, individual coaching sessions and peer discussion groups, Esteem Training has successfully condensed course lengths by on average 25% compared with traditional in-person workshops, whilst maintaining a 94% candidate success rate.
The engaging learning environment created has allowed CALA's assistant site managers and site managers to consolidate key professional competences while on furlough and later, when returning to work full-time. CALA's Construction Academy of Excellence offers employees a choice of SVQ and other industry qualifications in line with the company's stated aim of attracting, supporting and retaining a skilled construction workforce.
---
---
The shift to exclusively online learning delivers multiple benefits for businesses and candidates alike.
Linzi Shearer, manager of CALA's Construction Academy of Excellence, explained: "Since April, we have been focussed on providing immediate support to furloughed employees, and are convinced that this type of programme is needed now more than ever. CALA's employee education benchmarks are among the highest in the industry, and Esteem Training's virtual solution maintains the integrity of critical management programmes while providing a host of cost savings and time benefits.
"Reduced time away from site, lower environmental impact, and the elimination of accommodation costs and geographical restrictions combine to deliver significant savings for our business. That said, the bottom line must always be how well the arrangement secures meaningful learning experiences for our staff. This partnership has exceeded expectations and we are therefore looking to explore further ways to expand this mutually-beneficial alliance which reflects our shared values."
Scott Hood, assistant site manager for CALA Homes (West), said: "In the difficult, restrictive times caused by COVID both during furlough and our return to working, I found Esteem to be very adaptable in their approach. Their use of telephone and video conferencing helped to overcome the lack of normal on site face-to-face meetings and helped me complete my SVQ with confidence.
---
---
"Thanks to Allan Mitchell, my assessor for his drive and professionalism which helped me to maintain my focus. Overall, Esteem have been excellent from start to finish."
Martina Höfner, operations director for Esteem Training Limited, added: "Many of our team had already been working remotely, supporting candidates across multiple SVQ course levels, before the Spring shutdown. In addition, our online e-portfolio, Learning Assistant, has been in place for over a decade. Our extended team was therefore well placed to swiftly develop additional online tools and resources, including for these construction management candidates studying with us as part of Skills Development Scotland's funded Modern Apprenticeship programme.
"We're delighted to have passed the one-year anniversary of our partnership with CALA's Construction Academy of Excellence, and to have secured close-to-perfect evaluation scores from this latest crop of SVQ Site Supervision and Site Management graduates. Both companies share a focus on delivering quality, candidate-centred and professionally-relevant training designed to help candidates achieve excellence in their daily working lives. We'll therefore continue to develop tailored programmes that help switch construction professionals onto lifelong learning."
---