In Pictures: Purpose-built robotic centre opens in Edinburgh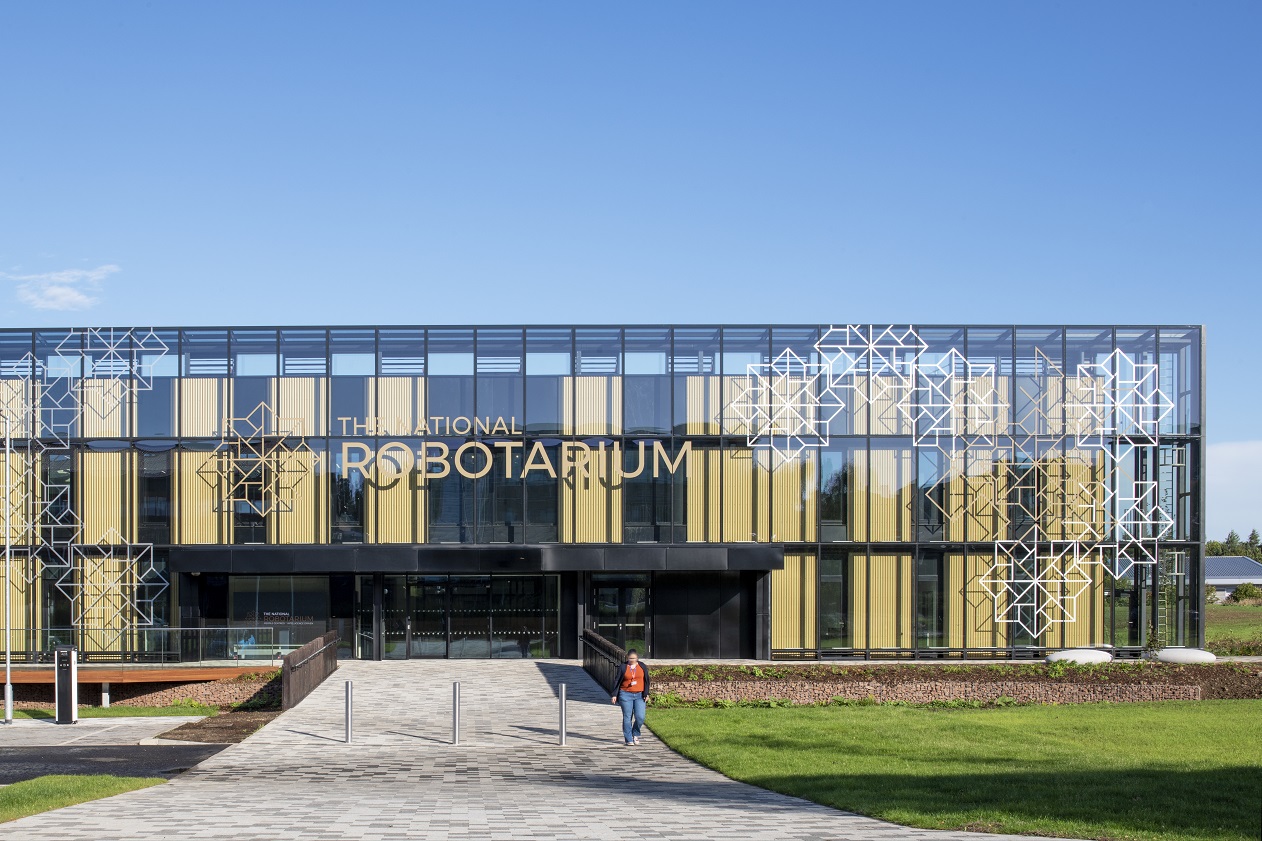 The UK's National Robotarium officially opens in Edinburgh today after being delivered by Robertson Group.
Based at Heriot-Watt University's Edinburgh campus, the purpose-built National Robotarium facility provides a catalyst for entrepreneurship, bringing together academics and companies ranging in size from global businesses to innovative startups. It is expected to deliver sustainable economic benefits to Edinburgh, the UK and beyond.
The 40,000ft ² National Robotarium building houses three distinct research and development areas, providing bespoke facilities for Robotics & Autonomous Systems (RAS), Human & Robotics Interaction (HRI) and High Precision Manufacturing. Amongst the specialist equipment is an autonomous systems laboratory and a living lab for trialling technology in a realistic home setting, It also includes a dedicated education hub with a schools outreach programme engaging young people in a robotics career.
---
---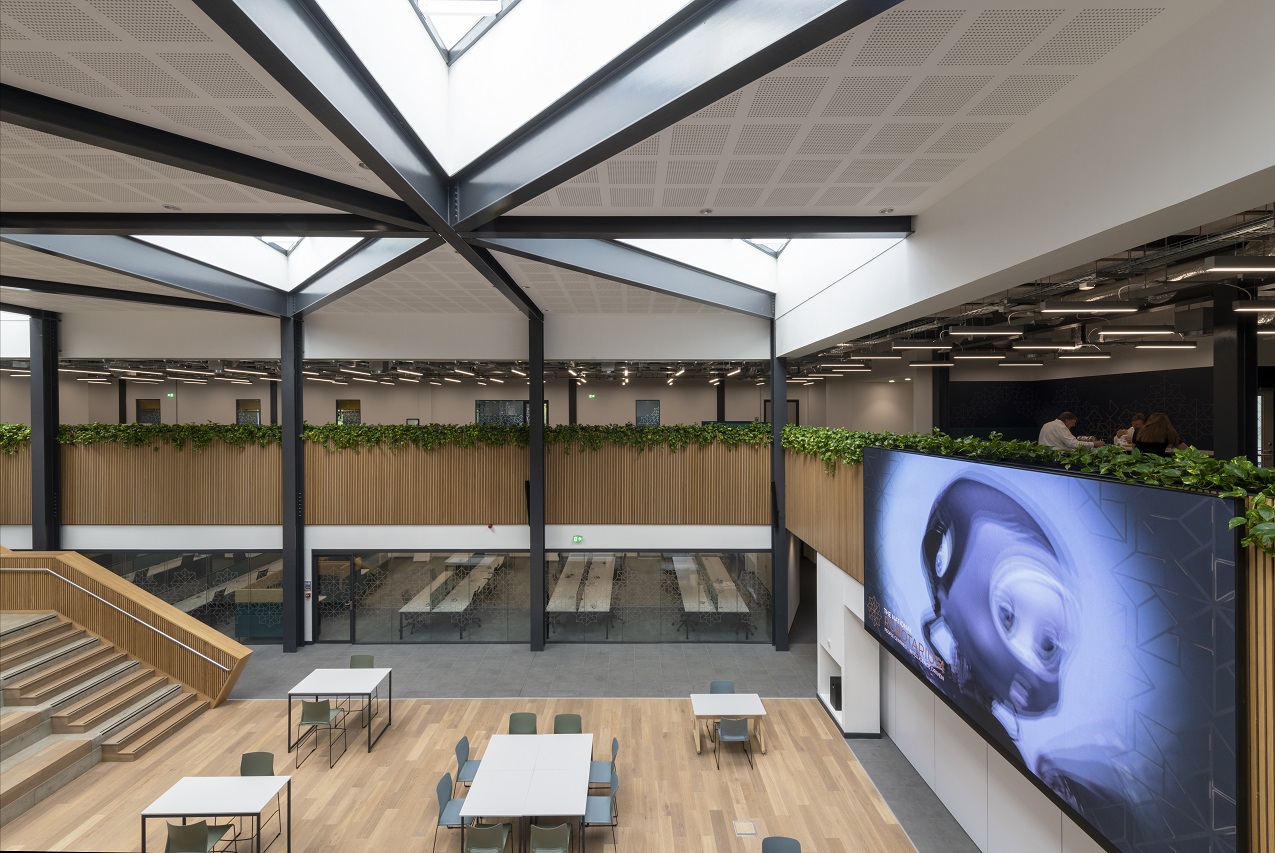 The building's design focuses on sustainability and energy efficiency. In winter, the intelligent facade will provide solar heat and recycle warm air while a solar PV array is installed on the roof.
Alongside its opening, The Robotarium has announced a major applied engineering and research collaboration with multi-billion dollar company Tata Consultancy Services (TCS).
The pioneering £22.4 million centre for robotics and artificial intelligence is the largest and most advanced of its kind in the UK. The facility will collaborate with TCS on applied engineering and joint research across multiple disciplines including soft robotics, field robotics, co-bot and tele-operations. Significantly, the agreement also covers areas of urgent societal need including social and geriatric care, a sector in which the National Robotarium is already well-known.
---
---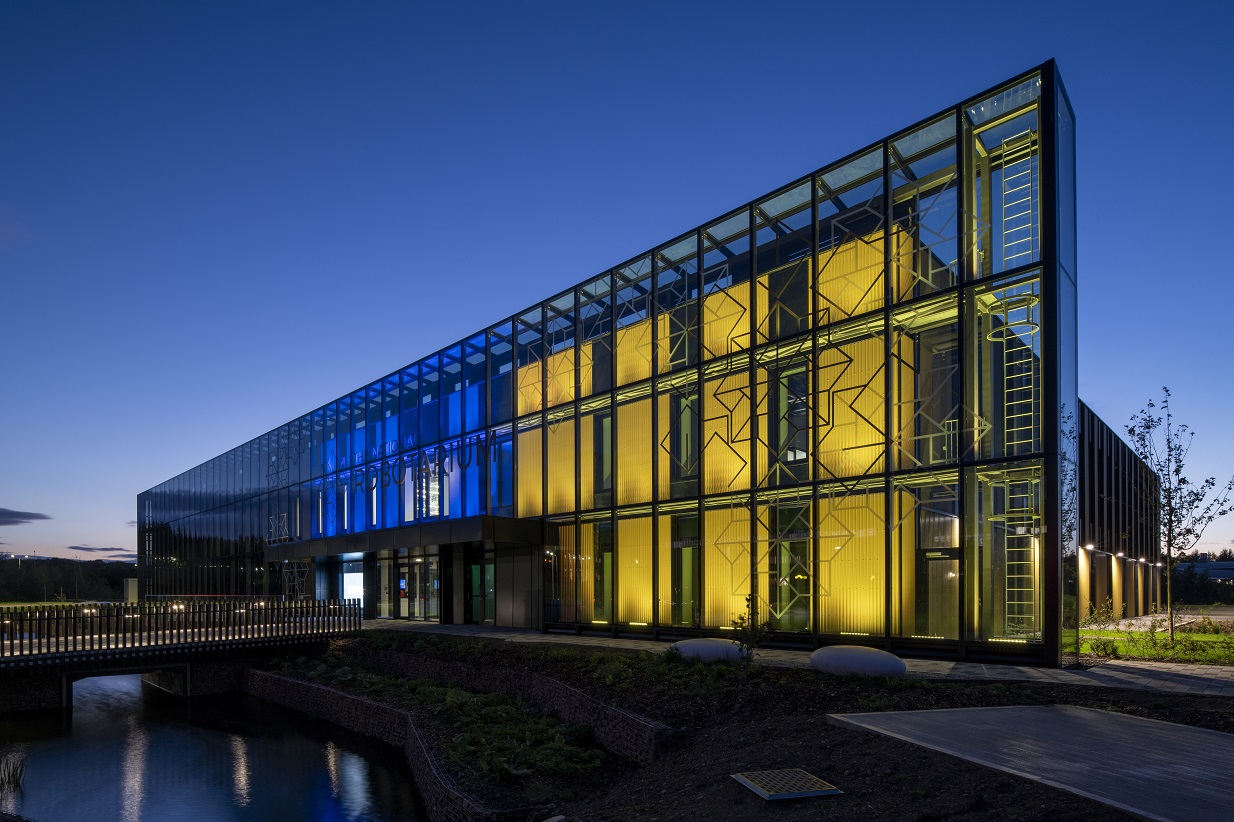 Part of the Tata group, India's largest multinational business group, TCS has partnered with many of the world's largest businesses for over 50 years to help deliver transformative projects. Operating in 55 countries, TCS generated consolidated revenues of over 25 billion USD in the fiscal year to end March 2022. TCS Research has a dedicated robotics unit that works with various industry segments.
Utilising expertise from both Heriot-Watt University and the University of Edinburgh, TCS Research will collaborate with the world-leading National Robotarium to create innovative solutions to global challenges using cutting-edge robotics and AI research, product design and new technology creation.
The agreement with the National Robotarium will build on and support a wider partnership between Heriot-Watt University and TCS which will additionally include education, information technology and innovation developments.
---
---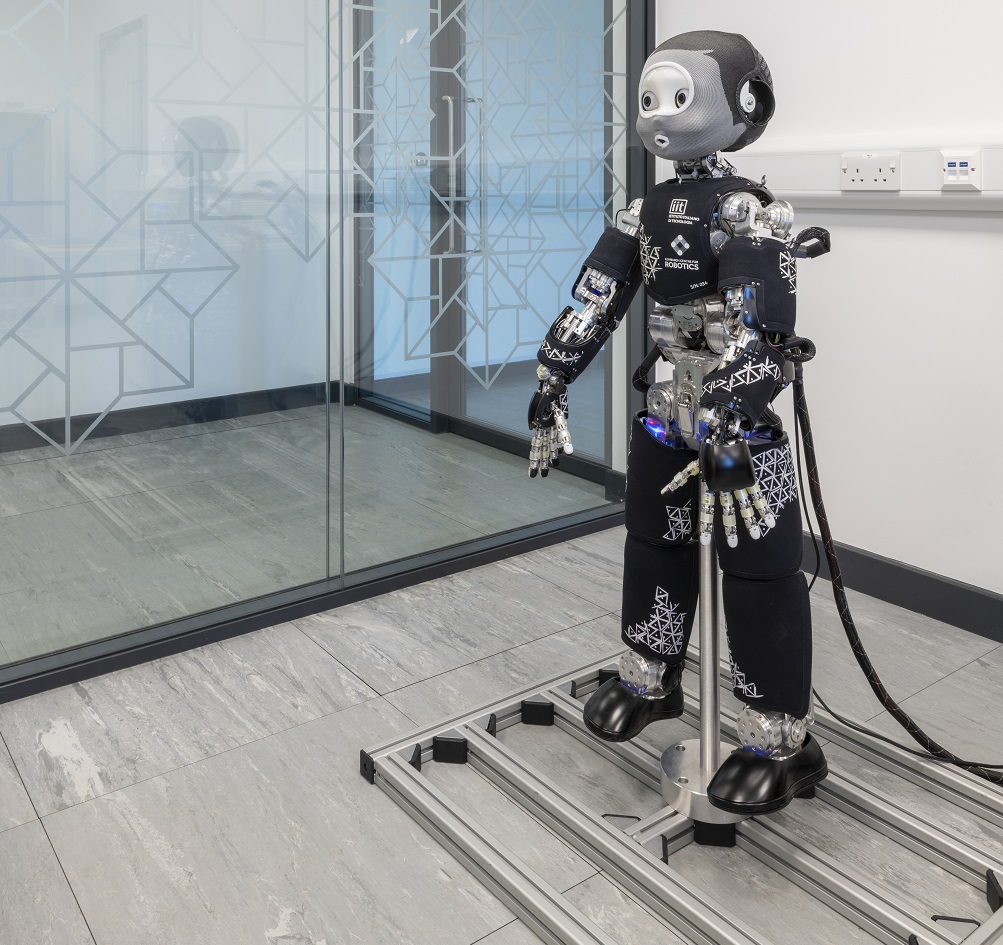 Commenting ahead of the opening ceremony of the facility, Stewart Miller, CEO of the National Robotarium, said: "This exciting collaboration is a fitting milestone to announce during the official opening ceremony of the National Robotarium. The partnership will enable TCS and the National Robotarium to bring together our vast combined experience and expertise, elevating the robotics and artificial intelligence offering of both organisations as a result.
"Together we will deliver applied solutions across a range of challenges informed by TCS' clients, utilising the unique facilities of our new building and adopting an enhanced approach which aims to de-risk and speed up adoption in the market. We will shortly announce a joint programme of focused research, which will outline some of the future technologies required in the field of robotics and AI.
"This announcement is the first of many for the National Robotarium as we ramp up our global collaborative activities. Britain has a long and rich heritage of delivering cutting-edge innovation on the world stage. The opening of this dedicated, state-of-the-art facility is another important milestone in that story and one which I believe demonstrates Scotland and the UK's role at the forefront of global developments in AI and robotics."
---
---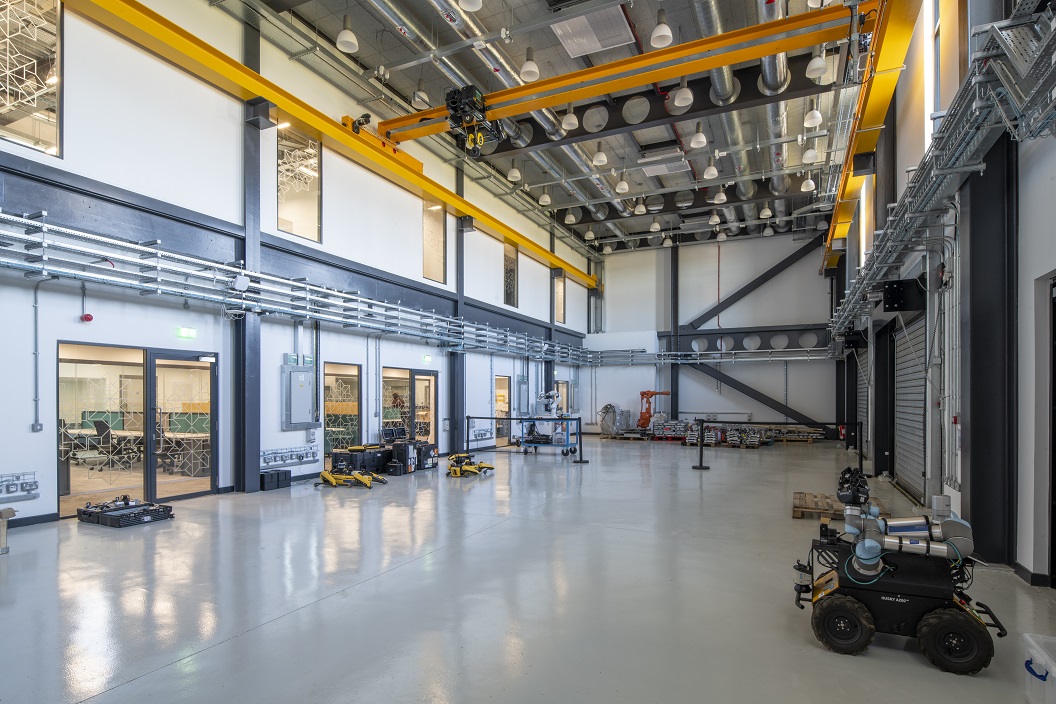 The National Robotarium is part of the Data-Driven Innovation initiative, supported by £21m from the UK Government and £1.4m from the Scottish Government. The initiative aims to turn Edinburgh into the data capital of Europe and is part of the wider £1.3 billion Edinburgh and South-East Scotland City Region Deal.
K. Ananth Krishnan, chief technology officer of Tata Consultancy Services (TCS), commented: "TCS is delighted to announce this crucial strategic partnership with The National Robotarium. As part of this agreement, we will leverage the TCS Pace™ philosophy and ecosystem to accelerate industrial collaboration and increase the adoption of AI and robotics solutions that can help resolve some of the most important social issues facing the world today. We are truly excited to start working with The National Robotarium and achieving our shared goal of empowering people's lives with innovative technology."
UK Government minister for Scotland David Duguid said: "This collaboration will help ensure the UK continues to be a trailblazer in meeting global challenges through AI and cutting edge robotics. The National Robotarium - backed by £21m UK Government funding - showcases the exceptional developments Scotland is making in pioneering research and technology, creating opportunities for entrepreneurs and innovators and bringing jobs and prosperity. More than £2bn is being invested by the UK Government directly in Scotland to level up communities."
---
---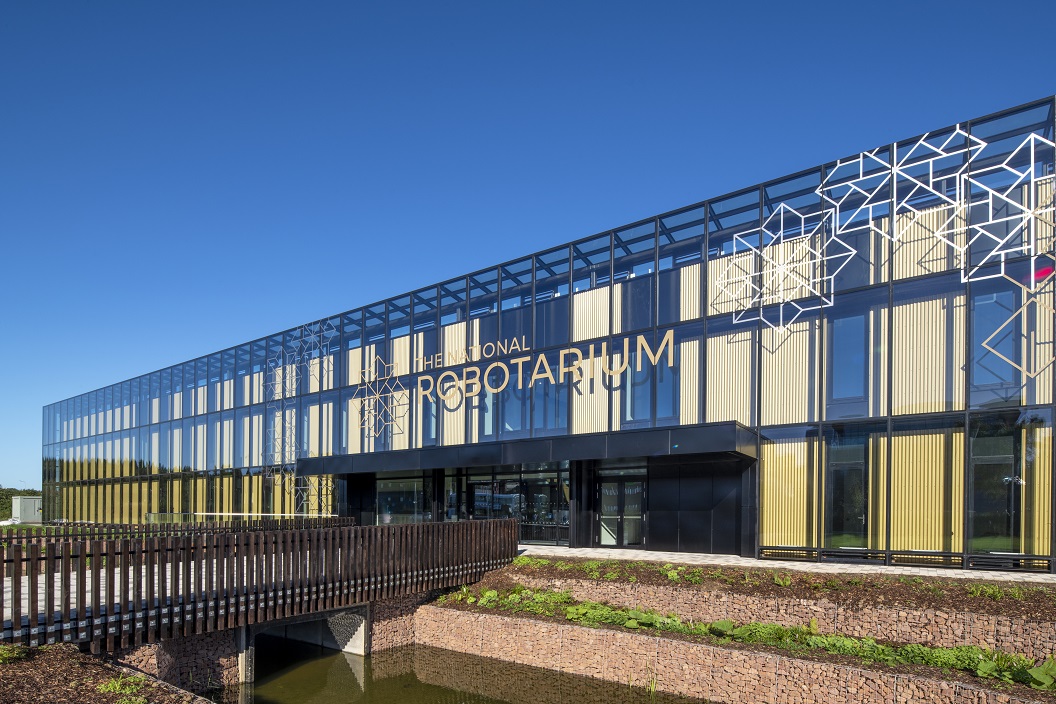 Scottish Government business minister Ivan McKee said: "I welcome this major international engineering and research collaboration between the National Robotarium and Tata Consultancy Services (TCS). Building on research strengths of Heriot-Watt University and the University of Edinburgh, the partnership between the National Robotarium and TCS, a leading investor in Scotland with whom the Scottish Government has regular engagement, will be key to developing robotics and artificial intelligence solutions. This is particularly significant for improving social and geriatric care in Scotland, alongside wider innovations.
"The National Robotarium will be a major asset in maximising Scottish and UK strengths in robotics and artificial intelligence and in accelerating adoption of technologies that can transform Scotland's economy and society.
"That is why the Scottish Government has invested £1.4m in the National Robotarium through the Edinburgh and South-East Scotland City Region Deal. It can help embed an entrepreneurial and innovative mindset while delivering objectives in our National Strategy for Economic Transformation."
---
---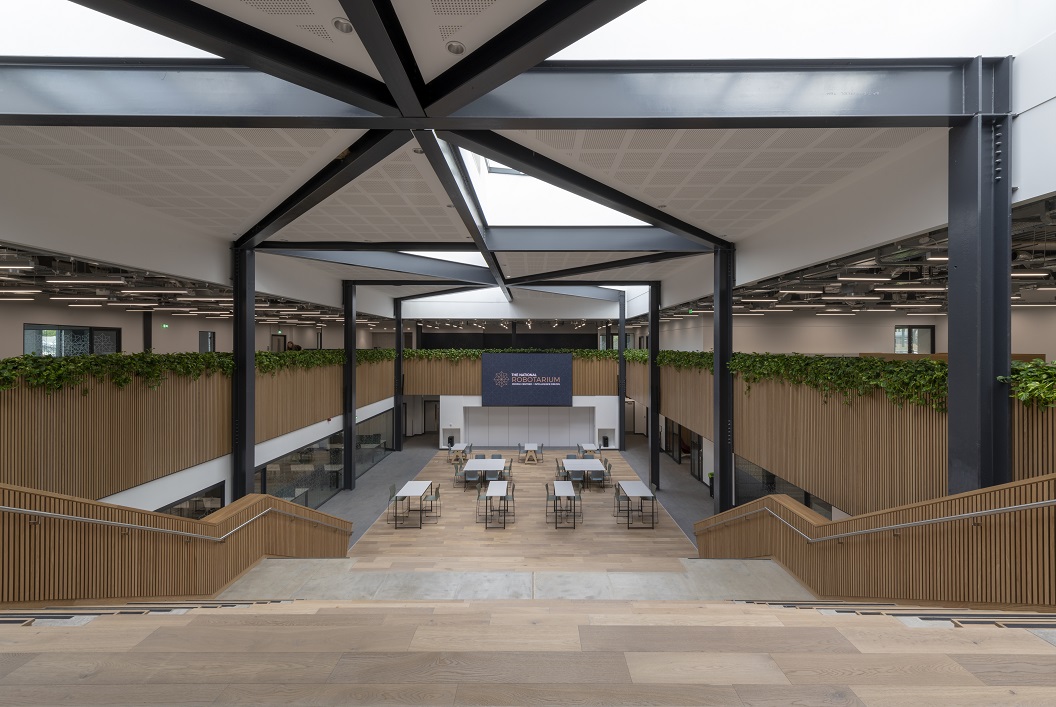 Dr Gillian Murray, deputy principal for business and enterprise at Heriot-Watt University, added: "This unique and groundbreaking facility is already helping to inform and lead the future applications of robotics and AI on the global stage. Strategic partnerships like this will accelerate that process, ensuring that the expertise of the National Robotarium is sought after to address a multitude of global societal challenges. Entrepreneurship and collaboration lie at the heart of Heriot-Watt University's ethos and we look forward to working in partnership with the National Robotarium to accelerate its research from lab to market."