Increased efficiency pays dividends for Taylor Wimpey
Housebuilder Taylor Wimpey is looking forward to reporting 2018 financial results in line with expectations following a stable year for the housing market.
The firm said it ended 2018 with an "excellent" total order book valued at £1,782 million as at 31 December 2018, up from £1,628m a year earlier, excluding joint ventures as a result of its strategy to increase efficiency and drive growth through the targeted operation of large sites.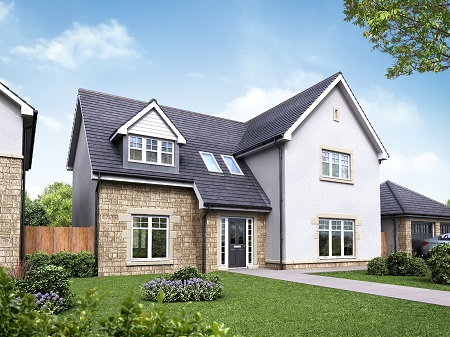 This order book represents 8,304 homes (31 December 2017: 7,136 homes), with the growth due to affordable housing.
---
---
Set against the backdrop of an uncertain macroeconomic and political environment, Taylor Wimpey said the housing market remained stable throughout 2018. During the year, it saw good levels of demand, which converted into strong sales rates across the business.
In 2018, total home completions increased by 3% to 14,947, including joint ventures (2017: 14,541). During 2018, it delivered 3,416 affordable homes (2017: 2,809), including joint ventures, equating to 23% of total completions (2017: 19%).
Taylor Wimpey ended the year with a strong net cash balance of c.£644m (31 December 2017: £511.8m net cash), ahead of expectations and due to the timing and quantum of land investment. This is after the payment of £500m of dividends to shareholders in 2018 (2017: £450.5m).
The group said: "Whilst it is clearly too early to give a definitive view on 2019 trading, we continue to see solid forward sales indicators and start the year with a very strong order book. However, we will continue to closely monitor market conditions for any potential impact on customer confidence in light of the wider political and economic uncertainty."
---
---
Chief executive Pete Redfern added: "I am pleased to report another year of strong performance, in line with our expectations. Despite wider macroeconomic uncertainty, the housing market remained stable during 2018 and we had a good trading performance. We are continuing to deliver against our strategy and ended the year in a positive position, underpinned by our strong order book and balance sheet.
"As we enter 2019, we maintain our guidance for stable volumes although are mindful of market sensitivity. We are confident that our focused strategy of managing the business through the cycle and driving further operational improvements will enable us to continue to deliver a high quality product and service to our customers, long term value for shareholders and growth into 2020."
---