Julie Scott-Gilroy: Mitigating supply chain risks when disruption is the status quo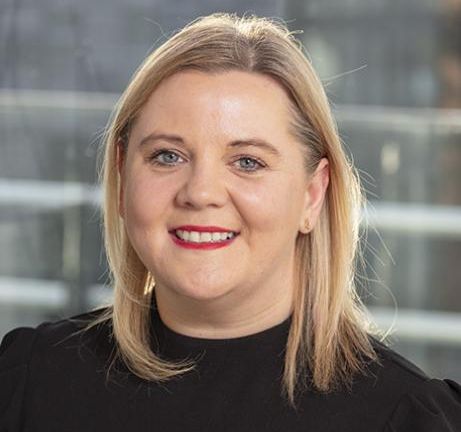 This is the second part of our three-part series which takes a closer look at inflation and other challenges currently facing construction companies, as well as what the industry can do, from a legal point of view, to be best prepared. The series is compiled by Julie Scott-Gilroy, legal director in the contentious construction team at Morton Fraser, who is an accredited specialist in Construction Law. Here, Julie delves into managing supply chain disruption and materials shortages.
For a myriad of reasons, supply chain disruption is becoming the unfortunate status quo for construction companies.
The challenges that flow from these disruptions will be familiar, and the delays and knock-on effects of supply falling short or a surge in costs have stressed construction companies of all shapes and sizes since Brexit. The covid-19 pandemic, global inflation and the invasion of Ukraine have only exacerbated the issue.
---
---
In an industry that is grappling with a labour shortage and soaring costs, finding a way to manage and mitigate the impacts of supply disruptions is key.
The first step is to assess risks and to reduce these where possible.
Developing a strong procurement function should be a critical priority for construction companies seeking to de-risk the supply chain. Procurement teams will work hard to vet potential suppliers for their ability to fulfil a purchase in the first place, whilst also agreeing contract terms at the most favourable prices possible. It is therefore important for companies to work with their procurement teams and to ensure that procurement-led contracts are then being utilised throughout the business.
For businesses that rely heavily on preferred suppliers, another specific measure can be to spread risk across multiple suppliers. If a single supplier is relied upon to provide cement and then becomes unable to fulfil the order, the project may no longer be able to proceed on time. Not only is the delay unfavourable from a project management perspective, but it also leaves the contractor open to a potential claim from the client for liquidated or general damages. By onboarding multiple suppliers, even if one remains preferred, the next suppliers in line may be able to step in during a shortage to ensure the overall project is not delayed or that any delay is minimised.
---
---
However, in the event that supply is either disrupted without a quick alternative solution or becomes entirely unavailable, contractors should carefully consider obligations and potential recourse available under their contract.
This is particularly important if the contract is an NEC form of contract, which places strict timescales for notices to be given, with claims being lost if notification is not given on time. The NEC contracts encourage early intervention through Early Warning Notices, which require the contractor to bring attention to matters where price could be impacted at the time the price change occurs, rather than holding back claims.
The NEC also refers to certain circumstances as "prevention events", which it additionally deems as "compensation events". This means that in some specific circumstances where there is an inability to secure a material it could be deemed to be a prevention event, and would entitle a contractor to a change in the price, a change in completion date, or both.
Whether an inability to secure materials is a prevention or compensation event depends on the terms of each contract and the specific facts and circumstances. For example, if there was a particular scarcity at the time a contract was agreed, the parties should have been able to foresee its impacts on the project, so a subsequent inability to secure the product would not be viewed as a "prevention event". It would also not be a prevention event if the contractor becomes aware of a shortage but does not take steps to mitigate its impacts.
---
---
Lastly, the NEC contracts have an express obligation on parties to act in a spirit of mutual collaboration. In the context of an unpredictable market, this requirement can only support the maintenance of good supplier relationships which take time and effort to build.
Under an SBCC contract, depending on the specific circumstances surrounding the shortage, material shortages could fall under a force majeure relevant event under the unamended JCT/SBCC form of contract. Force majeure is generally understood as an event that is outside of the control and contemplation of either party at the time of contracting. If the contractor/sub-contractor can establish that a materials shortage will have an impact on the completion date, they will be entitled to an extension of time and relief from delay damages. However, force majeure does not create an entitlement to loss and expense.
If work is paralysed due to a materials shortage, it is of no benefit to become entrenched in a dispute. The best way to manage supply chain disruption is to therefore de-risk the supply chain, communicate early and to collaborate to find an agreeable solution.
In our final article, Julie will outline the potential protections employers can put into contracts to assist in the event of a contractor insolvency. Our first article on how construction contracts can help prepare businesses for market fluctuations is available here.
---