Julie Scott-Gilroy: Safeguarding projects against insolvency in the construction sector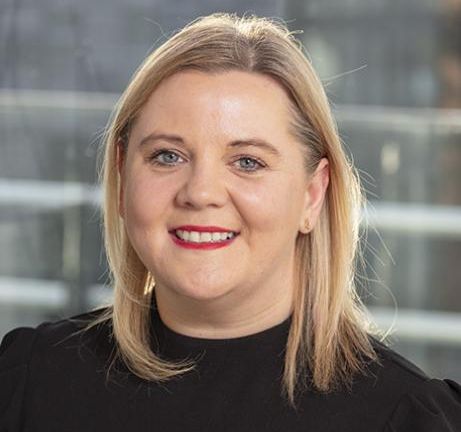 Julie Scott-Gilroy, legal director in the contentious construction team at Morton Fraser, rounds up her three-part series which takes a closer look at inflation and other challenges currently facing construction companies with a look at safeguarding against insolvency.
Companies operating within the construction industry are facing tight budgets due to challenges outside of their control including higher interest rates, labour shortages and inflation. With these issues set to continue throughout 2023, many companies may be left facing insolvency.
According to the UK Government's Insolvency Service official data, construction firms made up nearly one in five of the insolvencies recorded during the first quarter of 2023. Unfortunately, this trend is looking like it will continue for the foreseeable future.
---
---
With insolvencies expected to increase in the UK's construction industry this year, it is important for employers to pay attention to the protections that they can add when drawing up contracts. These protections will assist in the event that their contractor goes into insolvency during a project.
The main concern for any employer in a construction contract is what would happen if the company that is awarded the contract enters into insolvency before the project is completed.
Insolvency is normally a termination event. To avoid any major issues if insolvency does occur, such as spending more time and money than planned to find a new contractor or worst case, not being able to finish the project, Employers should include certain clauses in their contract that will allow them to continue the work as quickly as possible.
When entering into a contract, there are some useful provisions that can be made which may assist an Employer should an insolvency occur before the end of a project. These include:
---
---
A clause enabling the Employer to "step-in" to sub-contracts in the event of the insolvency of the main contractor to ensure the project progresses smoothly.
Ensure you are aware of any retention of title clauses in respect of materials supplied from sub-contractors which may be triggered in the event of the contractor's insolvency or failure to make payment even if you have made payment to the contractor for these already. Whilst it is possible to challenge the validity and operation of such clauses in certain circumstances it is helpful to have a clear picture as to potential risks to the supply chain. If possible, you should seek to stipulate the position on materials within the contract to avoid any ambiguity.
Secure a performance bond. A performance bond is a financial guarantee to one party in a contract against the failure of the other party to meet its obligations. Whilst it is preferable for the bond to expressly state that it will be triggered in the event of an insolvency, there is authority that such a bond will respond in an insolvency situation as the contractor's failure to pay the debt due on completion of the works by a third-party amounts to a breach.
There will always be risks when a contractor goes insolvent, however, the best protection is to have a detailed written contract in place at the outset. The contract can then be used as a rule book to guide the relationship between the parties throughout the works and will also ensure a smoother process if insolvency does occur.
---