Research reveals what's important when a project goes wrong
A new research report by an email management software for project-based businesses developed by Arup has revealed the lack of capabilities in retrieving information relating to a project across the architecture, engineering and construction (AEC) industries.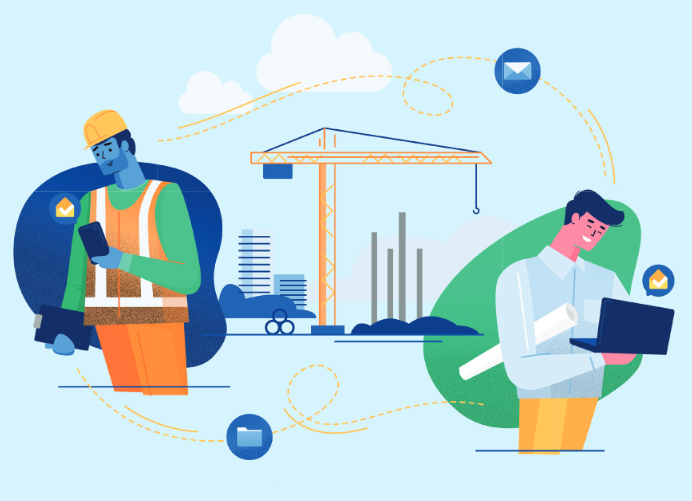 The Mail Manager research asked senior job roles in AEC firms across the US, UK, APAC and South Africa about their views on technology trends, how they manage project information, what information they need to retrieve, where it resides, and what they need to find in a legal dispute.
The key findings reveal email is still, despite the predictions of its downfall, the letter of today when it comes to projects. Indeed, 55% of respondents reveal over 80% of their project correspondence is via email, while a further 24% answered 71-80% of their project correspondence is via email. Additionally, 88% of respondents are concerned about project information not being readily available, and not being visible. That's particularly worrying given 99% have had to retrieve emails from a past project.
---
---
Jacob Wardrop, director at Mail Manager, said: "Clearly, the results show the critical importance of email in today's projects. Despite improvements in modern ways of working, particularly when it comes to disputes and scope disagreements, the context of a project remains in an inbox.
"That's why it is vital that businesses have the ability to easily find and retrieve information, regardless of if the project is 10 years old, the person who was having the communication has left the business, or who was cc'd on the email. Additionally, information visibility and access is absolutely vital in this current climate, with most project teams dispersed, working remotely."
Key findings include:
The ability to retrieve information

1 in 5 (18%) respondents 'need to reproduce information' when chasing payments
1 in 5 respondents say scope disagreements are the biggest problem they face

Where is your evidence of the things that you've agreed to on a project?

In a legal dispute, half of the respondents (48%) need to retrieve correspondence relating to scope/agreements on the project, and a further 23% need to retrieve contracts
The AEC industries are good at documenting information, but not retrieving it. 0% say their information is not documented

The day file of years gone by is not anymore. It all lies in email

Email is king. 50% of respondents say the majority of information relating to scope changes reside in email

Businesses are concerned about their ability to find project information

Only 1 in 10 respondents are confident and comfortable with finding project information

Retrieval of project information key

99% of respondents have had to retrieve emails from a past project
60% of respondents have had to retrieve emails regularly from a past project

Businesses are looking more at how to make them more efficient and productive

Despite the buzz around Digital Twins, BIM and cybersecurity, 1 in 5 respondents (19%) list streamlining processes as their key initiative, while 14% are focusing on cloud adoption
Jacob added: "Businesses we speak with can often find information, but the process is frustrating, unreliable, time-consuming and hard to access."
---