RIAS names six new Honorary Fellows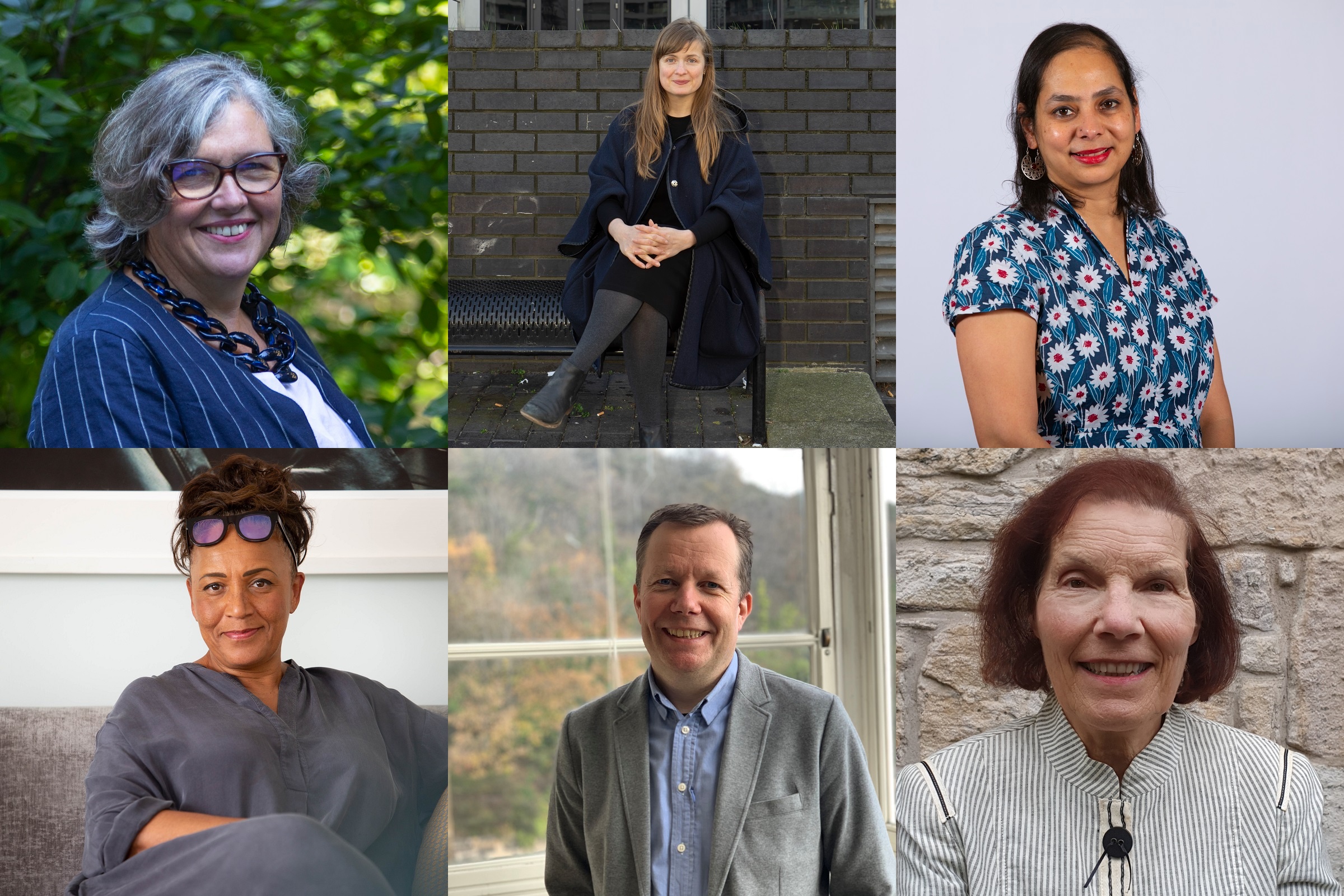 Six new people have been honoured by the Royal Incorporation of Architects in Scotland (RIAS) in recognition of their significant contribution to Scotland's cultural, academic, business or political life.
Unveiled by the Incorporation today, the new RIAS Honorary Fellows are:
Annie Flint
---
---
Annie Flint is a housing consultant and researcher, and co-author (with John Gilbert FRIAS) of several books and guides that have provided invaluable practical advice for homeowners and tenants. She has also contributed to the Scottish Parliament's working group on tenement maintenance and has shown unwavering commitment to protecting Scotland's tenements, as well as standing up for tenants' rights and assisting owners.
Professor Jason Leitch CBE
Professor Leitch has worked for the Scottish Government since 2007 in a number of senior clinical lead and director positions. He is one of the senior team responsible for the implantation of the NHS Scotland quality strategy, including patient safety and person-centred care. Throughout the Covid-19 pandemic, he played a key role in public health communication and engagement, and has the ability to translate complex scientific information to the public, providing calm and clear advice.
Daisy Narayanan MBE
---
---
Daisy Narayanan is head of placemaking and mobility at the City of Edinburgh Council. Her previous role as director of urbanism for Sustrans involved interweaving policy, public realm design and broad integration of key place principles to help create liveable towns and cities. Drawing on her professional architecture and urban design experience in India, Singapore, England and Scotland, she actively advocates for health and wellbeing within the built environment, with community at the heart of her work.
Ann Allen MBE
Ann Allen has been the chair of Architecture & Design Scotland since 2018 and has been instrumental in the development of their Corporate Strategy for 2021-31, with the aim of seeing the Place Principle become an everyday reality in the way Scotland's places are created, adapted and sustained. She is also the CEO of the Chartered Institute of Civil Engineering Surveyors (CICES), a member of the Scottish
Futures Trust Board, a trustee of National Museums of Scotland, sits on the Water Commission for Scotland board, and is chair of the Scottish board of Women in Property. In her many roles, she is an inspirational leader and built environment professional.
---
---
Professor Lesley Lokko
Lesley Lokko is a Scottish born, Ghanian architect, academic and novelist who was awarded the biennial 2020 RIBA Annie Spink Award for Excellence in Architectural Education - given to individuals who "have made an outstanding contribution to architectural education in a higher education institution". She has led architecture schools in Johannesburg and New York and she is currently engaged in setting up an independent school of architecture in Accra, Ghana, the African Futures Institute. She has been appointed to curate the Venice Architecture Biennale in 2023, becoming the first Black architect to lead the event.
Christine Murray
Christine Murray is the founder of The Developer, an independent media brand covering the user experience of place and Festival of Place, a live B2B digital and in-person events brand. Both seek to inspire, inform and connect makers of place, bringing together developers, investors, designers, academics and the public sector to define what makes a city worth living in. She has edited both the Architectural Review and the Architect's Journal, where she established the Women in Architecture (now W) Awards to raise industry awareness for gender equity in the built environment.
---
---
Christina Gaiger PRIAS, president of the Royal Incorporation of Architects in Scotland, said: "I am delighted that six such inspirational figures have accepted Honorary Fellowships of the RIAS. Between them they have inspired and empowered people in Scotland and beyond, utlising their experience and skills to make places and organisations more equitable and better for everyone. We should all be very grateful for the enormous contribution they make to Scotland, and I am thrilled that the RIAS is able to honour them in this way."
---