RIAS names six new Honorary Fellows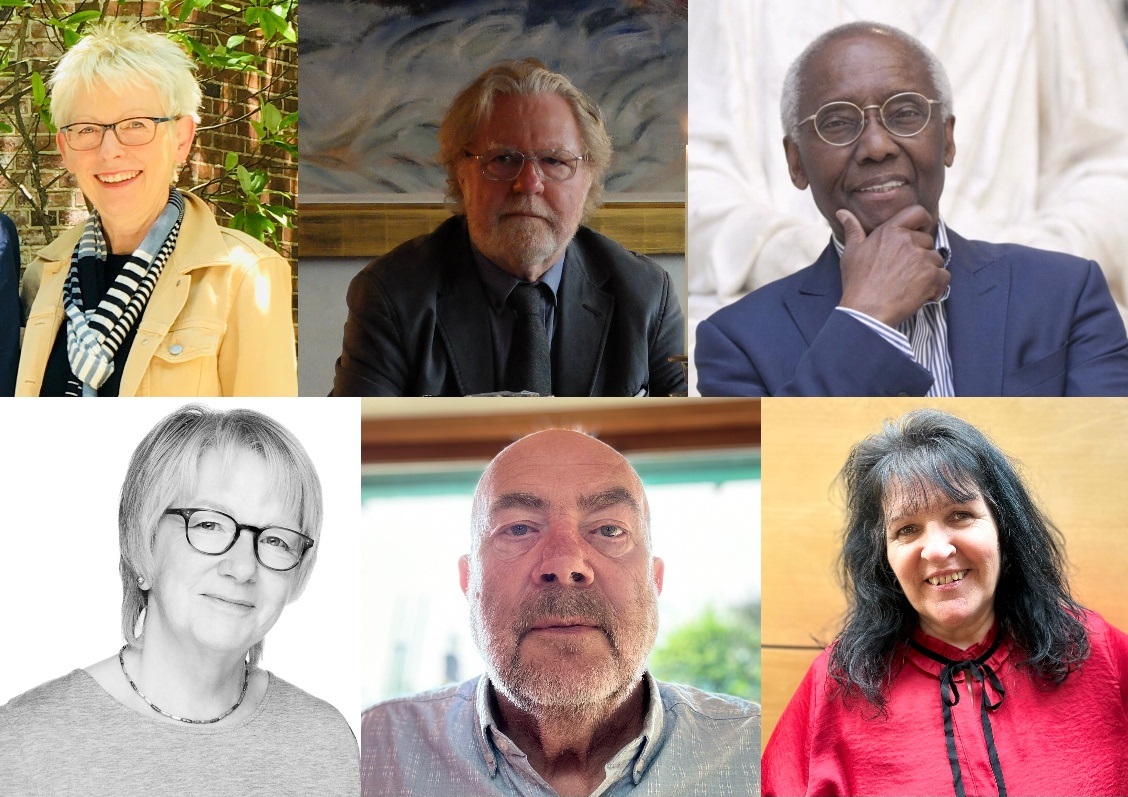 The Royal Incorporation of Architects in Scotland (RIAS) has announced the names of six new Honorary Fellows in recognition of their significant contribution to Scotland's cultural, academic, business or political life.
Many within the 2023 cohort of RIAS Honorary Fellows have been recognised for their work to harness architecture and the built environment for the public good, and to develop a fuller public understanding and appreciation of the built environment in Scotland.
Sue Evans, for instance, has been recognised for her work which highlights the connections between placemaking and better outcomes in terms of health, wellbeing and diversity. Meanwhile, Sir Geoff Palmer is honoured for his work to highlight the legacy of colonialism in Scotland's built environment, and to develop productive and well-informed responses.
---
---
Others are recognised by the RIAS for many years' work supporting the architectural profession in Scotland – in particular Steven and Gail Evans who have received an unusual join honorary fellowship for their contribution to Scottish craftmanship. Their work can be seen in numerous award-winning buildings, and their honorary fellowship is in recognition of the importance of collaboration in the delivery of great architecture.
The new RIAS Honorary Fellows are:
Sue Evans MBE FLI
Sue Evans is chair of the Scottish Civic Trust and an executive committee member of Scotland's Landscape Alliance. She was previously vice chair of Architecture + Design Scotland, and a west area board member for Scottish Natural Heritage. Her professional career has focused on landscape regeneration and the development of place-based policies and programmes to improve human health and wellbeing, address climate change and overcome biodiversity loss.
---
---
Dr Will Maclean MBE RSA RSE
Will Maclean is an award-winning Scottish sculptor printmaker and artist, who has had a long commitment over decades to public land sculpture, particularly in the Hebrides. Dr Maclean's achievements have been widely published and exhibited, with his recent retrospective exhibition "Will Maclean: Points of Departure" - held at the Edinburgh City Arts Centre during the Edinburgh Festival in 2022 - receiving wide praise.
Sir Geoff Palmer
During a long career as a scientist and academic, Professor Sir Geoff (Godfrey) Palmer widened the industrial use of the local sorghum grain which has helped small farmers in Africa. He retired in 2005 and became chancellor of the Heriot-Watt University in 2021. His work on the history of British slavery has led him to advise institutions on quality and to work on Glasgow University's slavery project and to chair projects set up by Edinburgh City Council, the Scottish Government on Museums and Edinburgh University.
---
---
Dame Seona Reid FRSE
Seona Reid's professional career has spanned performing and visual arts, higher education, heritage and arts funding, including roles as director of The Glasgow School of Art and the Scottish Arts Council. She is currently vice chair of Wasps Artist Studios, chair of the British Council Scotland Advisory Committee, a trustee of the British Council and of the Edinburgh International Cultural Summit Foundation and serves as a panel member for Children's Hearings Scotland. She has also served as chair of the National Theatre of Scotland and deputy chair of the National Lottery Heritage Fund and board member of Tate.
Steve Evans & Gail Evans
Steve and Gail are the founders of "Inscape Joinery" – bespoke joinery company based just outside of Edinburgh, known for an approach that welcomes complexity, challenging constructional ideas and difficult sites. Over the last 40 years, their leadership of a small team has led Inscape to collaborate with many Scottish architects on small to medium sized projects. Their work has achieved significant architectural recognition for their contribution to these, including 10 RIBA Awards (including 2 Stirling Prize nominations), 14 EAA Awards, and the RIBA House of the Year Award.
---
---
Chris Stewart PRIAS, president of the Royal Incorporation of Architects in Scotland, said: "The RIAS Honorary Fellowships should always be more than simply a roll-call of the great and the good. All of this year's recipients are making energetic, inspirational and at times challenging contributions to architecture in Scotland.
"Through their work they demonstrate that architecture has a vital role to play in so many aspects of our lives – whether our health and education, our appreciation of our landscape and culture, or our understanding of how our built heritage at times reflects uncomfortable truths and future challenges. I am looking forward to working with all of them to celebrate architecture as a positive force for change and public good."
---