Taylor Wimpey reveals Edinburgh Community Chest winners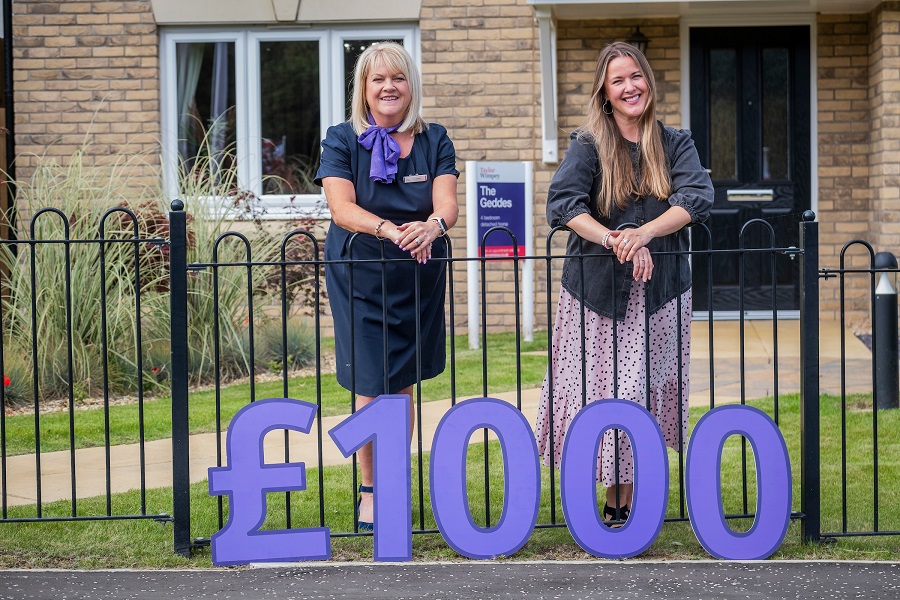 Two Edinburgh charities have been selected to share Taylor Wimpey East Scotland's Community Chest of £2,000.
The housebuilder, which is building new homes at West Craigs, Maybury in Edinburgh and Lauder Grove in Ratho Station, launched the project on social media asking the local community across West Edinburgh to nominate good causes to share in its Community Chest of £2,000.
The campaign generated over 40 nominations and two local charities were selected by a team at Taylor Wimpey East Scotland to share the fund with each receiving a £1,000 boost to their bank accounts.
---
---
Each group makes a real difference to the local community in Edinburgh and beyond, and St Columba's Hospice and Queensferry Care in the Community are delighted to receive £1,000 each.
St Columba's Hospice Care exists to give everyone who needs it the very best hospice care. It is an independent charity at the heart of the local community, offering free, flexible and person-centred palliative care and support, to its patients, their families and loved ones.
Amanda Southey, corporate development manager for St Columba's Hospice Care, said: "This financial boost from Taylor Wimpey is gratefully received. Over the past year, we've been busy adapting our specialist services so we can reach even more people in the way that they choose; be that at home, in care settings or at the Hospice. It's lovely that local people in Edinburgh put us forward to receive a share of Taylor Wimpey's local Community Chest and we can't thank them enough."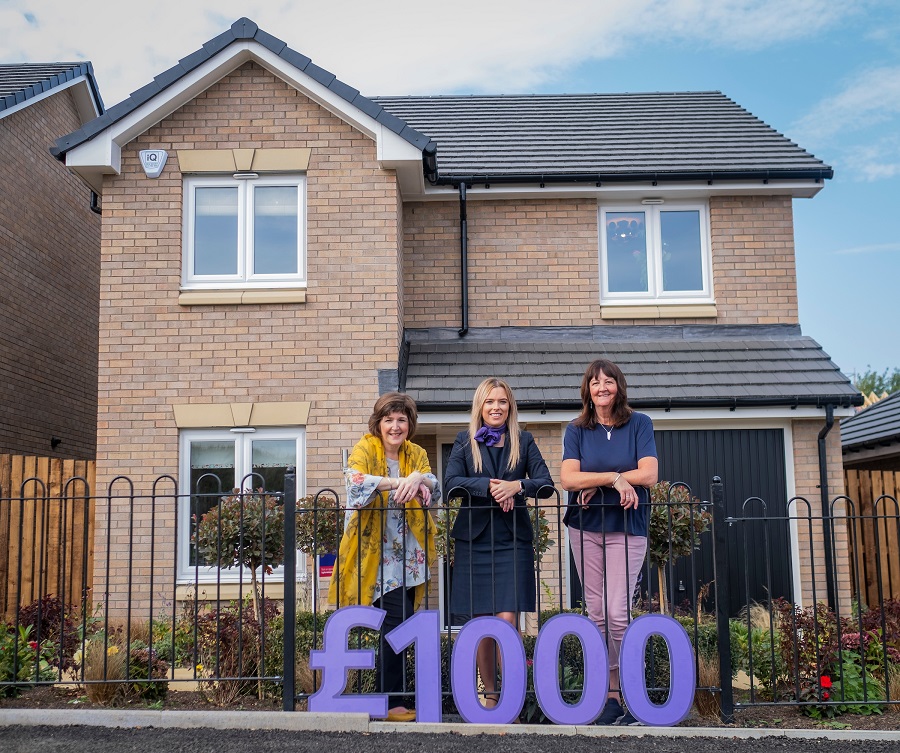 Since 1993, Queensferry Care has been dedicated to providing high-quality support services to older people and their carers in South Queensferry, Ratho, Ratho Station, Dalmeny, Newbridge and Kirkliston. People with dementia; life-limiting illnesses; those experiencing social isolation and carers are supported to remain active and connected within their own communities.
---
---
The donation is also welcomed, as Liz McIntosh and Sue Hope from the charity: "We would both like to thank Taylor Wimpey on behalf of Queensferry Care in the Community for the lovely donation.
"This will be put to good use in the support of older people in our communities in this our 30th year of operation."
Kirsty McGill, sales and marketing director for Taylor Wimpey East Scotland, said: "Our Community Chest project is a great way to find out more about the groups and organisations that really do make a difference to the lives of people living locally near our developments.
"We were delighted to learn more about these local charities, and to find out how our donations will support them while we continue to play our role in the local community as our developments at West Craigs, Maybury in Edinburgh and Lauder Grove in Ratho Station continue to make progress."
---