Bellway supports mental health charity goals
Bellway Homes Ltd (Scotland East) has given a £150 funding boost to Livingston-based Kick Mental Health.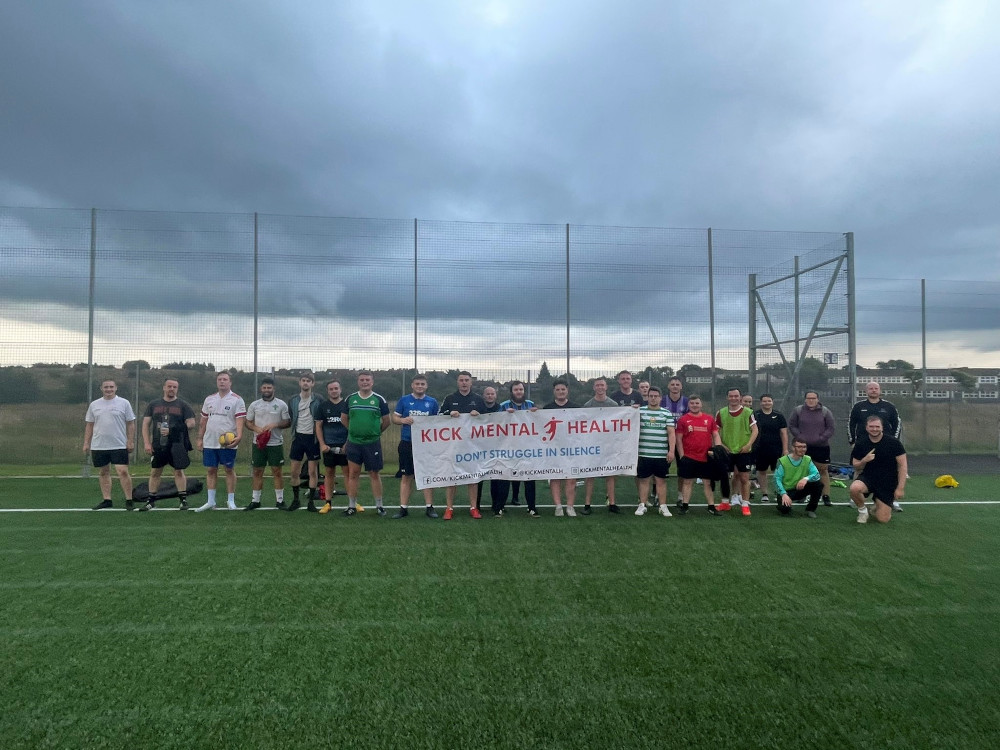 The charity organises football therapy sessions aimed at anyone who is struggling with their mental health or is feeling isolated and in need of company.
The money will be used to help pay for football pitch hire to enable people to continue to attend the sessions for free.
---
---
Kick Mental Health was founded by Ally Bingham from Lanark who recognised that there wasn't much support out there for people who were struggling, after sadly losing friends to suicide. He realised how much he benefited from playing football once a week and thought others might too.
During the pandemic the group has seen a big rise in numbers with between 85 and 95 people taking part in football matches every week in Livingston and Blackburn in West Lothian and Forth in Lanarkshire.
Mr Bingham said: "We aim to help people cope mentally and physically with regular football matches which are not only a great way to keep fit but make people feel that they are part of a team and builds their confidence.
"We welcome people of all different abilities and fitness levels and now have lots of women taking part. The games are very relaxed and a lot of fun.
---
---
"The group also does weekly zoom catch ups so that people can chat about whatever they like – whether that's topical issues or things that they are worried about in their personal lives.
"We are so grateful to Bellway and the other businesses who have supported us and our sponsors Livingston FC. Their donations are making a huge difference and I can't thank them enough."
The sessions run every Monday from 7.00-8.30pm. Interested parties should email: kickmentalhealth@aol.com.
Lynn Pringle, sales director of Bellway Homes Ltd (Scotland East), which has headquarters in Livingston, said: "We are delighted to support Kick Mental Health who are doing a wonderful job helping people through such difficult, unpredictable times.
---
---
"In the past people didn't always understand how loneliness and anxiety can impact on mental health but the restrictions during the pandemic have made us all more aware of how much we need other people to be happy."
Along with support for the local communities in which it builds, Bellway works alongside many national charities and has an ongoing partnership with Cancer Research UK.
Bellway Homes Ltd (Scotland East) has developments across the East of Scotland including Laurel Park in Murieston and The Almond in Livingston.